SBG Lens Scanner
In this modern era of internet and technology, most of the people prefer shopping online via easily accessible apps. Nowadays, trendy eyeglasses have become high in demand and when it comes to picking the right lens for your eye, the use of an efficient Lens Scanner becomes essential. Do you want a quick prescription without having to visit your eye clinic? SmartBuyGlasses has introduced an online virtual clinic for you.
What is SmartBuyGlasses?
It is a mobile app available not only on Apple store but also on Google play store that provides you with the best Lens Scanner. This app has made it way too easier to get your new glasses' prescription without any error. Hence, it is not only economical but time-saving as well. This Lens Scanner app is now FREE of charge. With so many branches in different parts of the world, the SmartBuyGlasses has become a leading e-commerce company.
About Lens Scanner
The Lens Scanner is free to use app and also user-friendly. It helps in scanning the prescription of the eyeglasses user from his phone saving the visit to the eye clinic. Hence, it is a mini, online eye checkup center that prevents you from inconvenience and makes the online shopping for glasses safe and easier.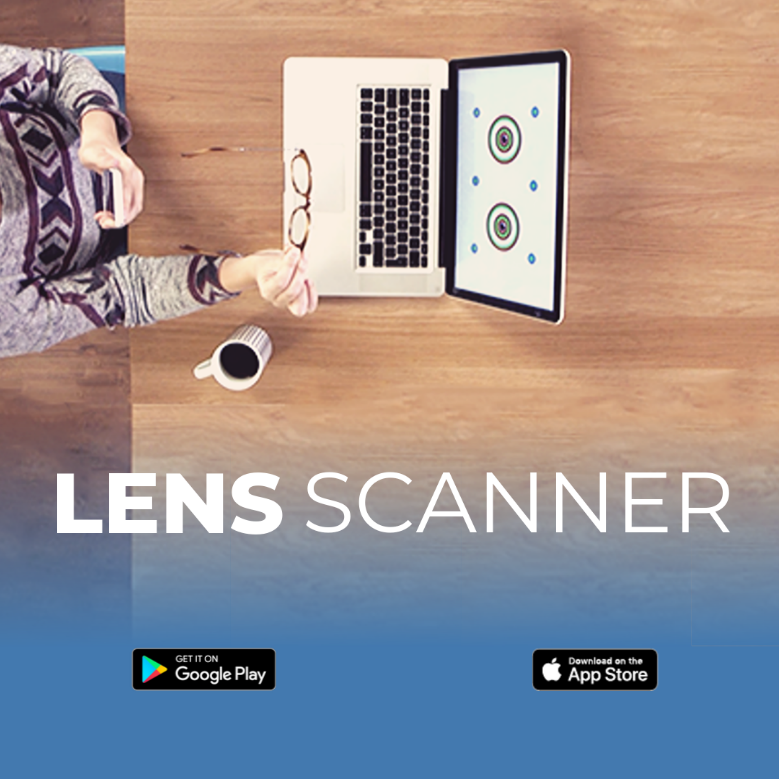 How Smartly Does it Work?
All it takes is just a few steps to get your current prescription in no time. Have a look at those quick steps:
Get the Lens Scanner app installed in your Smartphone (via Apple store or Google play store).
Put a laptop or computer with almost a 12" screen or large in front of you.
Grab your recent eyeglasses pair prescribed by the optician.
Take a standard size magnetic card that helps in size calibration.
Procedure
It is a smart and easy process that gives results with full accuracy. You just have to set the computer screen at your front and place the magnetic side of card over it. The light from the digital screen passing through the magnetic card helps in scanning the optical parameters of your eyeglasses on the Lens Scanner app. After completion of the scanning process, it brings the complete prescription with the help of which you can get any suitable glasses of your choice automatically.
Why Choose SmartBuyGlasses?
The reason for choosing SmartBuyGlasses is quite obvious; time-saving as well as costs too less with a productive outcome. The main aim of this company is to provide best eyeglasses' experience online with an efficient scanner that gets your optical details quickly. Undoubtedly, this company has set its mark in such a short period and prioritized eye care services with quality scanning of the lens.
Now that the online eyeglass market is expanding on a large scale, it has become necessary to select the best company with trustworthy eye care services. This company has focused upon satisfying its customers completely and they can access the app anytime, anywhere. So, choosing the glasses of your choice and selecting the right lens for them has become this much simple yet classy.
[wonderplugin_video iframe="https://www.youtube.com/watch?v=9PYUGfqQF-A&t=3s" lightbox=0 lightboxsize=1 lightboxwidth=960 lightboxheight=540 autoopen=0 autoopendelay=0 autoclose=0 lightboxtitle="" lightboxgroup="" lightboxshownavigation=0 showimage="" lightboxoptions="" videowidth=600 videoheight=400 keepaspectratio=1 autoplay=0 loop=0 videocss="position:relative;display:block;background-color:#000;overflow:hidden;max-width:100%;margin:0 auto;" playbutton="https://www.themagazine.org/wp-content/plugins/wonderplugin-video-embed/engine/playvideo-64-64-0.png"]