You are a man, phenomenally. And a phenomenal man like you needs the right accessories to pair up with your outfits to also feel phenomenal. When you are trying to complete your outfit as a man, it means business. And what better way to get yourself dressed than by going for stylish wrist watches for men. Wrist watches add a sense of style and class to your look when you pair them correctly with your outfit.
There are various styles of wrist watches that are fit for different purposes, so you must pick the right one to add depth to your look. Wearing a watch is symbolic of sophistication that can seldom be matched by other accessories. Besides, stylish wrist watches for men are great for gifting too. So, let's look at 4 exemplary wrist watches for men that can be worn to class up your style.
The Connected X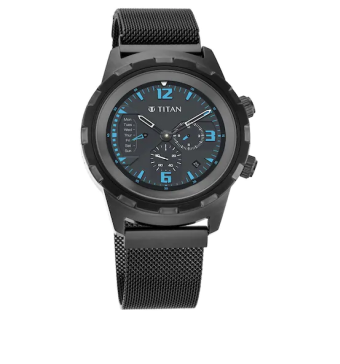 The Connected X is a line of hybrid wrist watches for men that has analogue hands along with all the other features of a smart watch. Confused? Well, the dial of the watch is the screen, and the analogue hands of the watch that can turn both ways can be used to tell the time even without using the smart watch features. These hybrid wrist watches for men add a suave look to your casual outfits and is great for wearing at casual and dress-down events. In terms of features, this watch comes with music control features, a heart rate monitor, and customizable watch faces that let you change the appearance of your watch.
The Business Workwear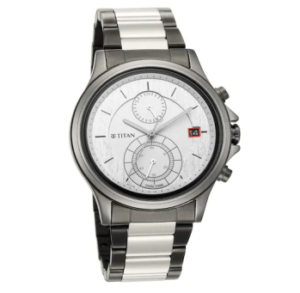 If you want to go for an executive look, what better way to go for than getting a classy metal band watch that oozes class and sophistication. This is one of those wrist watches for men that offers exceptional class and quality for donning at any formal or informal event for an exemplary look. The stainless-steel strap of this watch is rust-resistant and durable. To ensure that you look your best when wearing these wrist watches for men, make sure that the watch is well-fitted to your wrist. A watch that fits well speaks loads about your sense of style and understanding of fashion.
The Brown Workwear Leather Strap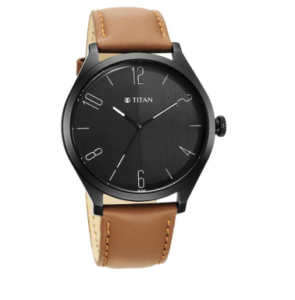 When you plan to dress up for business occasions, you need a watch that complements your outfit. This leather strap workwear watch offers exquisite comfort while being very classy and sober. This watch is best for occasions that require you to dress up for festive or formal occasions. In terms of features, this watch comes with great water resistance features and a 24-month manufacturer warranty to help you protect this watch for a long time.
The Athleisure for Men of Taste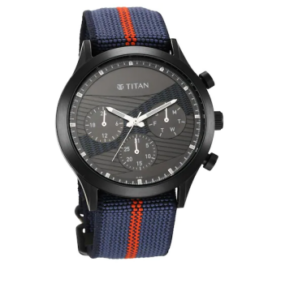 If you are an outdoor lover, and you love going for adventures, getting a watch like this would be great. This watch has a comfortable and durable nylon strap that is sturdy and gives a snug fit on your hand. You also get a very solid stainless-steel dial that is rustproof. It has a glow-in-the-dark hands and numbers to help you see the time at night. If you want a classy watch to show people your fun-loving side, this is for you.
Men's Watches and How You Should Wear Them
Wrist watches for men are an important part of accessories but you must be well-informed about them to get it right. It is crucial that you research a bit about different watch pieces to make sure your outfit and accessories are in sync. Lastly, always make sure that you buy watches from respectable brands such as Titan because a watch generally lasts a lifetime, so it makes sense to invest well in them.