How many times have you heard about cheating cases? While you keep the number to yourself, how did the victimized spouse find out? Mostly, it's from hearsay or rigorous measures like getting your partner's phone when they are not around.
If you know someone who needs to know what's happening in their relationship, then you are in the right place. First, we want to disapprove of the old-school techniques since they bear some faults.
Second, we would like to introduce 5 excellent ways to catch a cheating spouse for Android. It's what the current generation is using on their subjects. So, don't be left behind if you want a method that can get you results remotely.
Part 1: Catch a Cheating Spouse with Minspy
Phone spying applications are so advanced that you will never know about their presence or absence. Minspy is one of them and it has an Android version in addition to iOS. If you want to use it on your spouse's Android, then that is possible and easy.
Minspy can get you everything you need from the calls made to the stored photos and videos. Millions of users have already seen what it can do in more than 190 countries. It has also gone ahead to contribute to headlines in major news outlets such as PC World and CNET.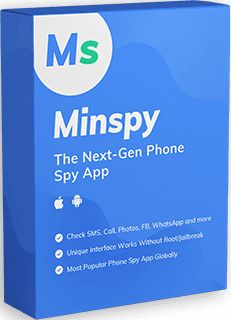 If a spying app has such recognition, it means there are qualities in it that place it above the rest. When getting the phone activities, Minspy uses the stealth mode feature. It's a specification that helps to work in the background after the setup.  
So, after acquiring, your spouse will never know about the quiet trailing. Further, it does not need any rooting to proceed. Once you create an account on the main website, the next thing is installation and viewing the collected information remotely.  
It's during the installation that you activate the stealth mode feature. After the simple setup process, you can proceed to catch cheating spouse via your Minspy account. The dashboard will show all the activities in real-time.
Some of them include the contacts, calls, location, and social media updates. Well, that's where the playing ground likes to take root when the third-party is away. You can analyze the data anywhere as long as you are connected to the internet.
The control panel works with all browsers, that's why. Accessing the data anywhere means there are also some security protocols involved. Minspy does not store the data you get in its cloud. Instead, it syncs it from the phone when you login to your account.
That way, even the support team cannot access what you see. Here is how you can use Minspy to catch the cheating spouse.
How to Catch the Cheater using Minspy Solution
Step 1: Make sure the Android has OS version 4.0 and above. Next, create an account on Minspy's website and select the Android option.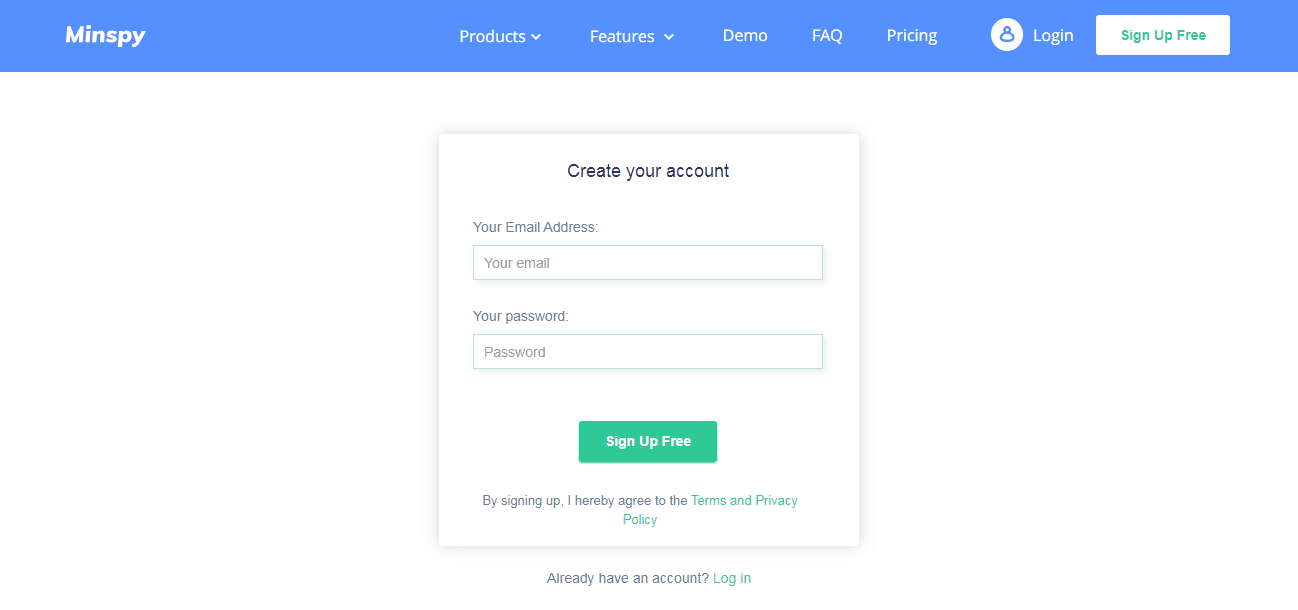 Step 2: Choose one of the plans and proceed to complete the transaction. You will later receive an email confirming the purchase. It will also have a download link.
Step 3: Use the link to install Minspy on your spouse's phone and make sure you activate stealth mode. After that, finish up the installation and login to your account using another device.
Step 4: Once you get back to your account, the control panel will appear after a few minutes of synchronization. You will see all the phone's summary and the features you need on the left narrow menu.
To know whether the spouse is cheating or not, click on the calls, messages, etc. to find out.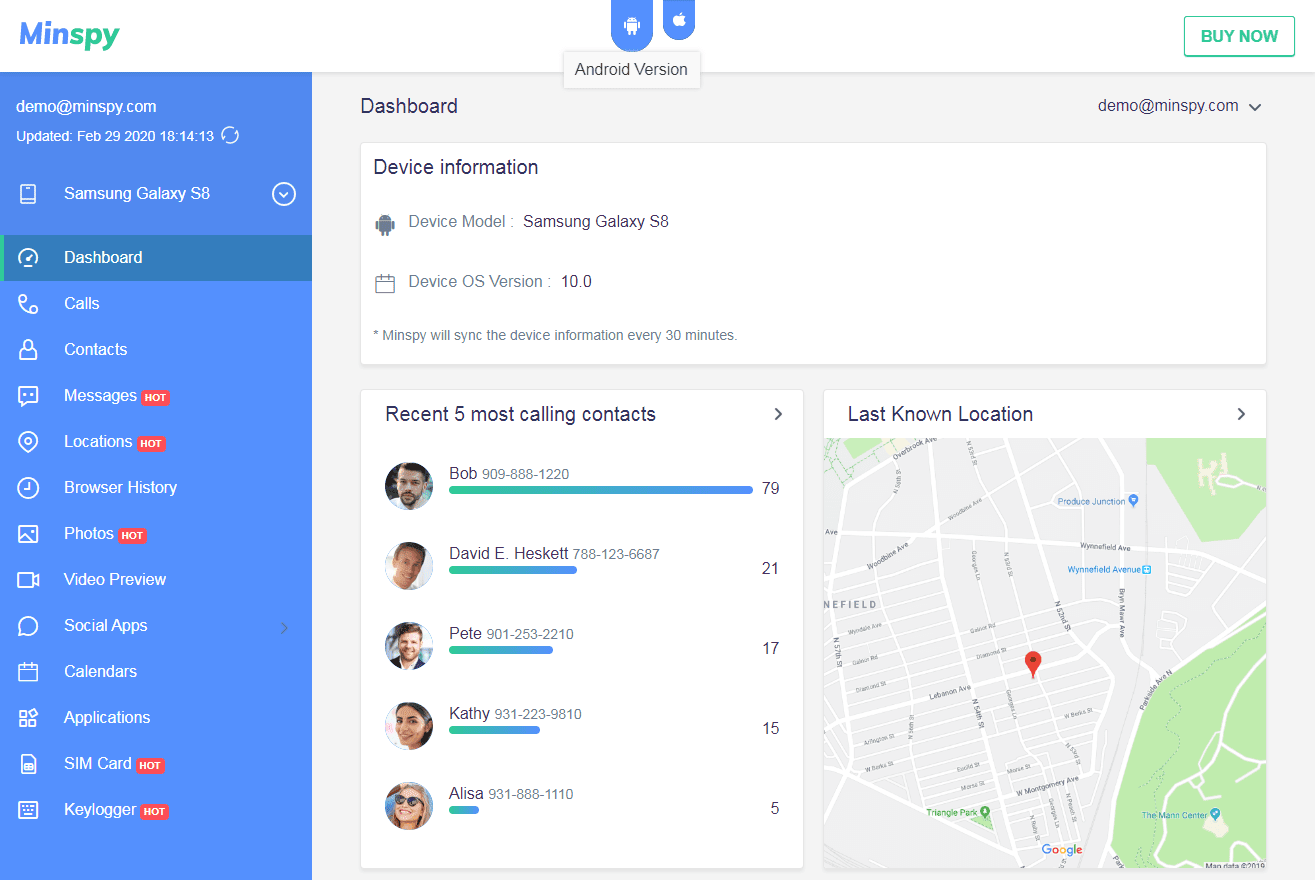 Part 2: Catch a Cheating Spouse with Spyier
Another way to get the cheater is using Spyier on their phone. They will never know about it since it uses stealth mode to hide. It also does not require rooting so you will not change the phone's functionality.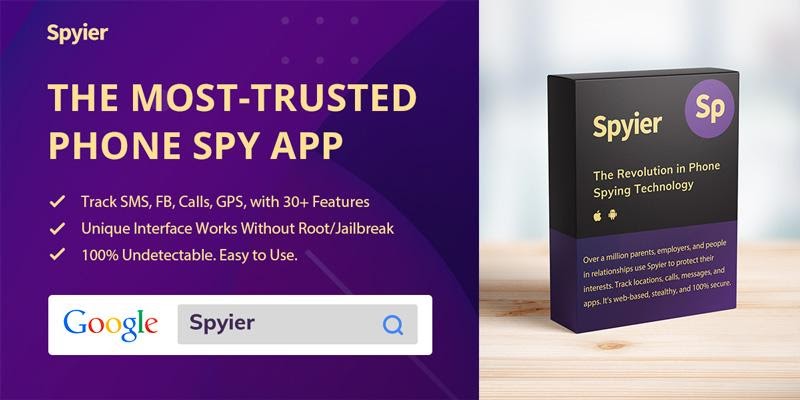 Spyier works with Android 4.0 and above. After creating an account, all you need is to install it once on your partner's phone and leave it. The results will then appear on the dashboard in your account.
It's fully compatible with all browsers which permits you to login anywhere if you have an internet connection. Some of the things that it reveals are the call log, messages, browsing history and stored photos and videos.
Part 3: Catch a Cheating Spouse with Spyine
More discreet spying and getting results remotely also involves Spyine. It can be installed on any Android running OS 4.0 and above without any rooting. Therefore, if your spouse's phone is within that range, this app will get you all the information.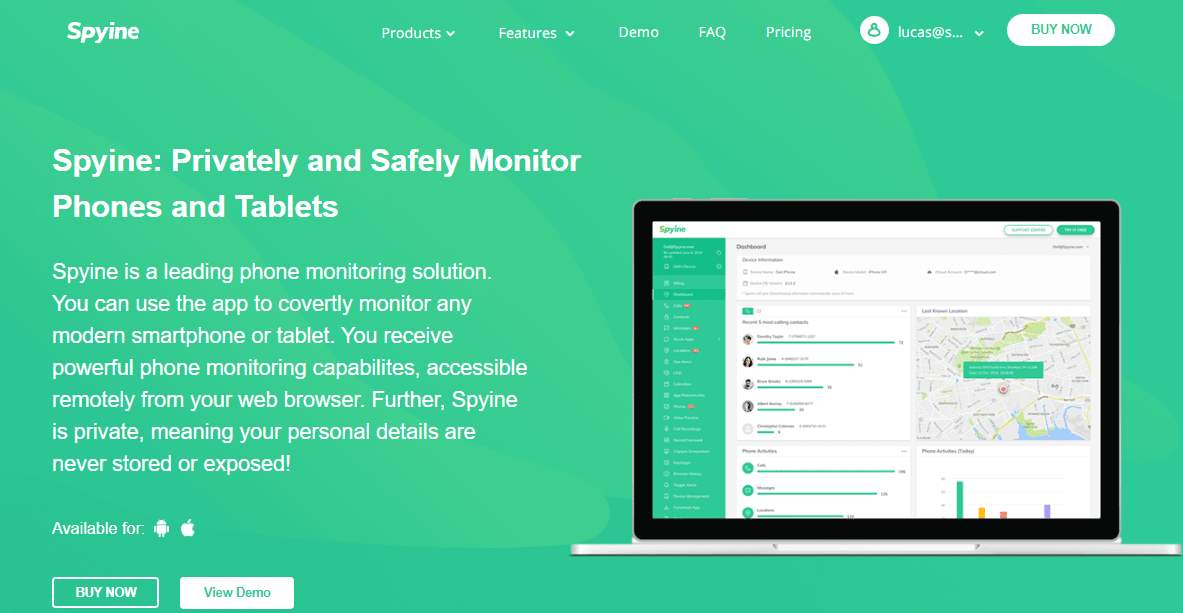 It also has the stealth mode which is essential when spying on your partner's phone. While in the background, it will fetch all the contacts, location, social media updates and more. To see all of that, you need to login to your account to access the web portal.
It's compatible with all browsers, so you can login using any internet-enabled device.
Part 4: Catch the Cheater with Spyic
Spyic has been used to spy on millions of phones across the globe. Therefore, it also serves as a perfect choice to burst the cheater when they least expect it. All you have to do is make sure their Android version is 4.0 or later. After that, install it once on the phone.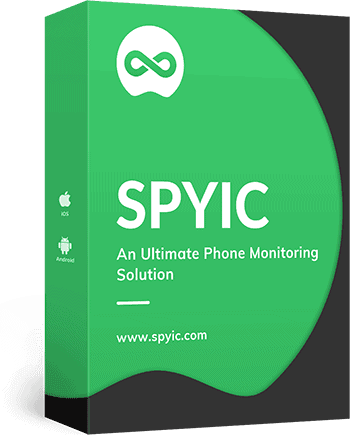 Since it has the stealth mode, the spouse will not see it. For you, the results will be waiting for you in your Spyic account. The dashboard displaying the results is compatible with all browsers.
Spyic will uncover all the contacts, messages, SIM Card details and keylogger reports. There are more than 30 features to benefit from. So, you should check it's website for more information.
Part 5: Catch the Cheater with Neatspy
Lastly, we have the Neatspy monitoring tool which has proven to be useful in spying on phones. It can be used to fetch details on Android 4.0 and above and it also does not need rooting.
Once you get hold of your spouse's phone, just install it there and activate stealth mode. It will only take five minutes of your time. Later, login to your account to see what Neatspy has found out. It's capable of checking on the calls, messages, media files, social media, etc.
The web portal also works with all browsers. So, you can use any smartphone, tablet or computer to check on your spouse's affairs.
Conclusion
If you have reached this far, you must already have a solution. Most of what we have reviewed above is simple to use and does not need experts' guidance. So, if you have chosen Minspy, know that it will do exactly as we have said.
For your spouse, he or she will only know the day you tell them.
NB: You cannot use the evidence gotten via these apps in a legal dispute or court of law. The only exception is if you and spouse had agreed to use your chosen option to spy.