Even though actuators have become an inseparable part of our lives, there are special niches that still are not so common as, say, the industrial application of actuators.
One of such niches is marine. We cannot insist that actuators for marine applications are purely new trends. Take automation systems with electric actuators for boat hatch. It is known that linear actuators are widely applied for marine, due to their specific features:
They do not require maintenance. All the actuators for marine applications are lubricated internally. Thus, no additional liquids need to be inserted. There is also no need to test them for leakages.
They are safe;
The precision level of their positioning is exceptional;
Several of them can be controlled with one control device;
Their service life is long if all the requirements to their installation and operation are observed;
Electric actuators are absolutely environmentally-friendly due to the absence of hydraulic liquids.
Actuators for marine applications are made from corrosion-resistant materials and have a long-life cycle which is simply perfect for the marine industry. The toughest of them have IP69K protection level which allows them to work successfully in highly corrosive environments and function properly even when submerged.
Electric Actuators for the Exterior
Water is very tough on equipment. For saltwater, all the elements, including actuators, shall comply with special requirements. They all are tested and have a special certification to be used for marine.
All the actuators for marine are water-resistant, not just weather-resistant. They can function in accordance with their specifications in any environment, including salty water and under the exposure of the sun.
The automation in many regards has contributed to safety, too. For example, opening a big engine hatch with an actuator is more convenient and safer than opening it manually. Linear actuators are applied in all the systems of a vessel:
All types of controls, including engine controls;
Navigation systems and steering elements;
Engine and other types of hatches, and similar.
If you have a yacht, what about automating the mast of your vessel? You can make it collapsible. It brings a lot of advantages when a ship ports or passing beneath the bridges. Of course, it is possible to make all manually, but it costs so much effort.
Automating a bow thruster is one more option that increases the functionality of your boat. It allows the vessel to maneuver easier and faster. One day, it might save your life.
Actuators not only improve the functionality of your vessel but make it safe and reliable. That is why these items are widely applied in all kinds of boats and ships, of all sizes and for all the purposes.
Electric Actuators for the Interior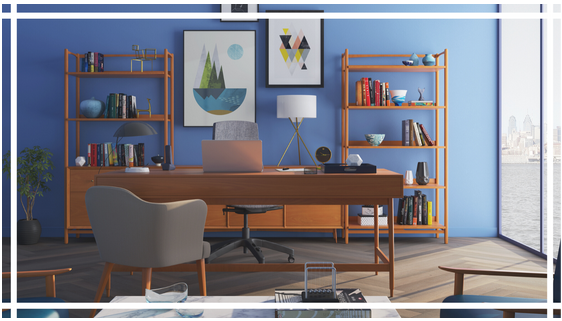 If you have a boat or a yacht for personal use, you want to make it functional and comfortable. For instance, what about impressing your family and friends with a convenient corner with a TV? Or what about a big and comfortable desk to discuss your business projects with your partners or colleagues? Without linear actuators, you would need to sacrifice whether comfort or functionality.
Linear actuators change a complete approach to the interior of a vessel. Now, you do not need to sacrifice anything, just plan the space properly and install whatever you would ever need or like to. You can surprise your surrounding with unusual and functional solutions that work perfectly without obstructing the space that is so scarce.
You can get automated TV lifts to make it possible for you and your visitors to enjoy a good movie. You can adjust your TV to the needed height and remove it with it is not needed. An advanced TV lift system removes your TV so that it does not take space and break the interior.
Actuators can be used for chairs or coach to recline them or bring them in their normal position. Thus, you and your visitors can enjoy maximum comfort.
With a popup desk, you can open it for a business meeting and hide it when you are going to have a party, for example. If you make it automated, it will look impressive and modern.
You can automate not only furniture but also stairs to lift and accommodate them when needed, for more comfort and security. If you want additional light and fresh air to come into your yacht office or living room, you can install and automate with linear actuators skylights. This is a relatively new trend and its popularity is growing.
Everything is limited by your imagination and finances only. With linear actuators, you can turn your boat into a convenient place where you can live and work.
Final Thoughts
Linear actuators have proven themselves as reliable and functional elements for all types of applications in marine. While they have been applied widely for the exterior and different systems, their application for the boat interior is relatively new. They can not only increase the safety level of your boat but make it more convenient and functional.