The Adobe Flash Player has discontinued three years ago. The Flash Player's final update was published on December 8, 2020, and it will only be supported until the end of the month. All-Flash Player installs will be deactivated on January 12th, 2021, and users will be unable to operate any Flash app or game in the browser or on a standalone Flash Player.
The Adobe Flash Player is the only supported program for many online games, apps, and video streaming services. Many suppliers and platforms are concerned that they may go out of business as a result of the discontinuance. We're here to assure you that you have nothing to be concerned about.
Best Adobe Flash Player Alternatives For Any Browser
Let us teach you how to use an alternative to play games and stream movies on websites that need Adobe Flash Player.
What is the Adobe Flash Player (Adobe Flash Player)?
Adobe Flash is a piece of software that lets you make games, animations, and movies. Flash animations and interactive applications may be seen in any browser that has the Adobe Flash Player plugin installed.
Your web browsers also utilize Flash Player as a plug-in. It is the most well-known and widely used plug-in, and it is compatible with Google Chrome, Safari, and Internet Explorer.
Alternatives to Adobe Flash Player
Flashpoint Secure Player by BlueMaxima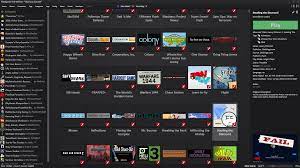 At the start of 2018, a project was launched to conserve the internet's heritage, as well as the beloved games and movies that were thought to be extinct after Adobe Flash Player was retired.
As a result, BlueMaxima's Flashpoint, a non-profit program, was created with the express aim of preserving and maintaining everything on the internet that only supported Flash Player at the time.
Flashpoint, which began as a small initiative, has grown into an international sensation, offering an example of the internet's worth and legacy. It not only provides a single version of Flashpoint Secure Player but also two distinct versions:
Ultimate Flashpoint: This is an offline repository with everything already pre-downloaded and ready to use. When the package is extracted, the download size is roughly 532GB. It does not require an internet connection to execute because it has already been downloaded.
Flashpoint Infinity: The purpose of the Infinity version is the same as the Ultimate version. The material, on the other hand, is downloaded while the user is playing the game. The package's starting size is around 2GB, but it grows when more stuff is downloaded. This edition has additional storage capacity, but while playing for the first time, it requires an active internet connection. Furthermore, because the games are downloaded in real-time, they may lag.
The Adobe Flash Player, on the other hand, was smaller in size since it never had to download anything from the internet. However, as times change and there is currently no copy of the Flash Player, the BlueMaxima Flashpoint is the only item that comes close to the Flash Player's functionality.
Because Flashpoint is still in development, creating a duplicate of everything on the internet that relies on Flash Player may take a couple of years. In the interim, users can ask the Flashpoint developers to include particular games, animations, and movies in the project so that they can be accessed even after the Flash Player is deprecated.
BlueMaxima has also developed an automated software update for Flashpoint Ultimate, which upgrades it to the latest version on a regular basis.
The group does caution, though, that each upgrade will wipe out any metadata, so users will need to build a local backup if they want to save it.
BlueMaxima also offers news postings to alert users to any latest repository additions or modifications. A passionate player will not miss out on any of the pleasures this way! On the provided links, you can see what games and animations are currently available.
Flashpoint Secure Player may be downloaded and installed.
The Windows platform was the project's major focus. Other systems, such as Mac and Linux, are now supported by BlueMaxima's Flashpoint.
Ruffle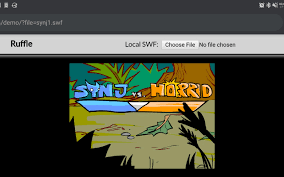 Ruffle is a Flash Player emulator and one of the finest browser-based Flash Player replacements. It is an open-source project written in the Rust programming language by volunteers. More contributors are invited to join the team, which is devoted to preserving the Internet and its history. On a PC, the plugin works in the same way as the standard Flash Player does.
The Ruffle Plugin should be downloaded and installed.
Because this plugin isn't available in the Google Chrome store, it must be manually installed.
To install it on Google Chrome, Microsoft Edge, and Safari, follow the steps below:
Go to Ruffle's download page and get the most recent version of the browser extension.
Ruffle is one of the best Flash Player replacements available.
(Alternatively, you may download the Firefox version and install it using Ruffle's instructions.)
Extract the zipped folder into a single location when it has been downloaded.
In your web browser's address box, type the following: To turn on Developer mode, go to chrome:/extensions/and click the slider next to it in the top-right corner.
Now, in the top-left corner, select Load unpacked.
Alternatives to Adobe Flash Player for Viewing Flash Content in Any Browser
Navigate to the extracted folder in the browser window, then click Select Folder.
Ruffle has now been added to your browser extensions, as you can see.
Supernova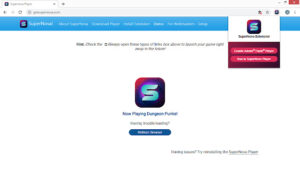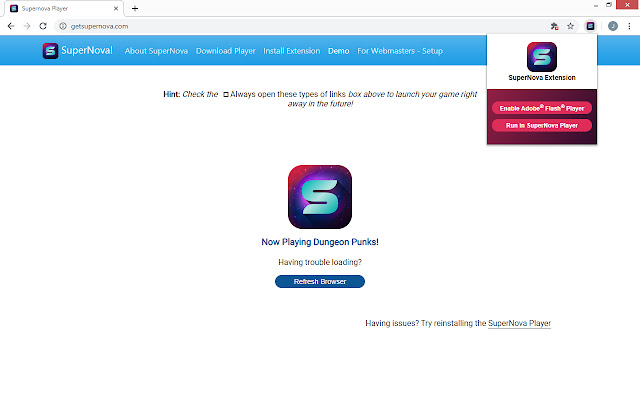 Adobe Flash Player Alternatives for Viewing Flash Content in Any Browser Supernova, like Flash Player, is a browser plugin that can be easily downloaded and installed from the Google Chrome Store.
It enables you to play Adobe Flash Player-required Shockwave Flash (.swf) games. It also includes a standalone player that you can download and use from any web browser.
The Supernova Player may be downloaded and installed.
By going to this website and clicking Add to Chrome, you may install the plugin for Google Chrome. If you want to use it in a different browser, go to the Supernova Player standalone website and download and install it there.
The extensions will be added to your browser immediately when the installation is complete.
Final Words
While the Adobe Flash Player project is being shut down owing to security flaws discovered in the project, there are alternatives that can run Flash content without exposing the system to such flaws.