The golden age of torrent trackers is long gone. A gloomy cloud hangs over the entire torrent scene, and it appears to have embraced Demonoid with its doomsday arms. That's bad news for everybody who utilizes torrents, but especially for long-time Demonoid users, who will now have to find a suitable replacement.
Is Demonoid Ever Coming Back?
Demonoid has a reputation for being a tenacious torrent tracker that constantly manages to resurface despite being out for weeks or months at a time. Despite its notoriety, many site fans noticed something was wrong when its proprietor unexpectedly vanished in August 2018.
Users should be informed that there are no.onion addresses, mirrors, alternate Demonoids, or the like. To avoid Demonoid.to in particular. Demonoid will most certainly return, but for the time being, we must wait," stated Phaze1G, a Demonoid staffer, in an interview with TorrentFreak.
But you don't have to live a life without torrents till Demonoid returns. Despite everything that has transpired to the torrent sector in recent years, many additional torrent trackers continue to operate.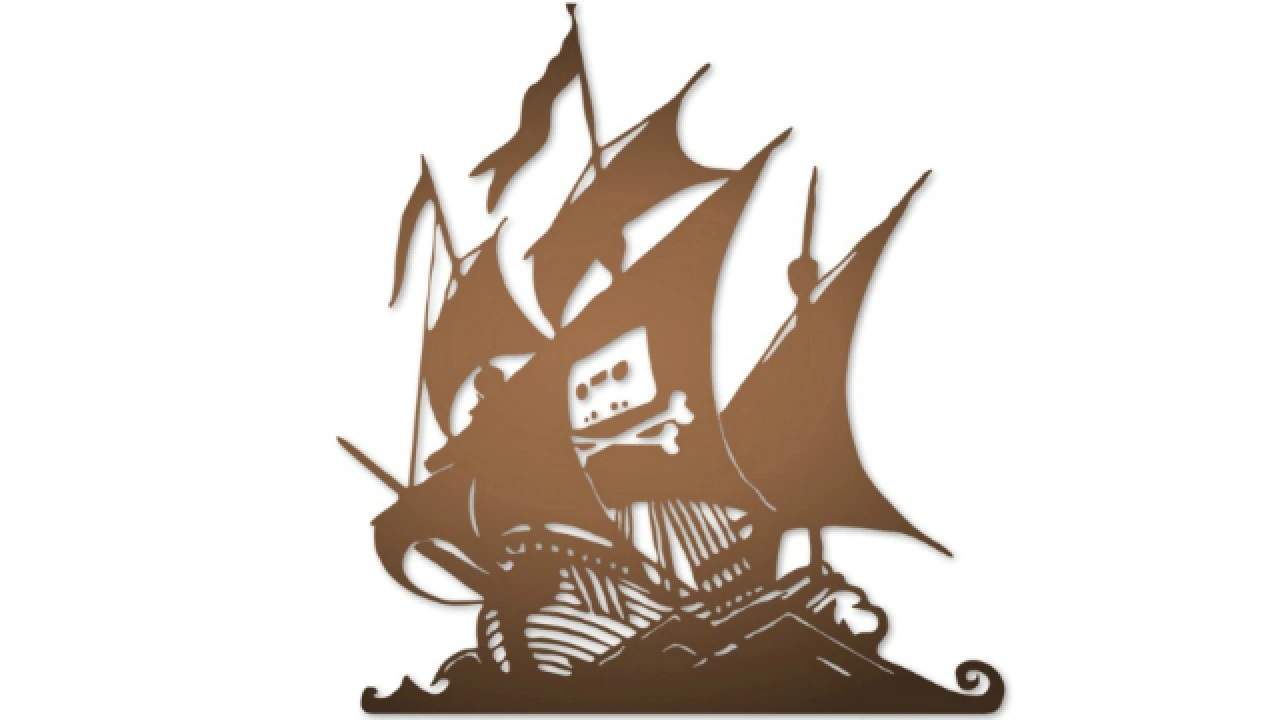 The Pirate Bay was founded the same year as Demonoid, in 2003, and it has had at least as many run-ins with copyright watchdogs and law enforcement as its demonic cousin. The Pirate Bay has spent nearly as much time offline as online in recent months, yet it's. The onion domain is almost always operational. This Pirate Bay is available in 35 languages and offers everything from movies and TV shows to software and games to music and audiobooks.
You should install an ad-blocker before you access The Pirate Bay because the site has a cryptocurrency mining script that starts as soon as you enter it and uses your CPU to mine XMR.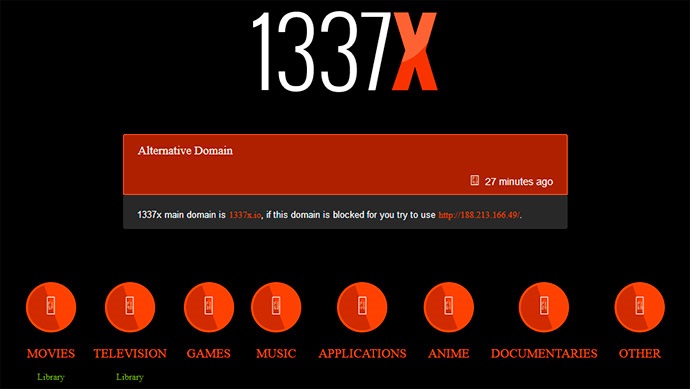 1337x is a general-purpose torrent tracker founded in 2007. It has subsequently risen to become the world's third most popular torrent website, and we believe that its current design, which was adopted in 2016, has played a significant role in this. Of course, 1337x would never be as successful as it is now if it did not provide a diverse collection of torrents from other genres.
The tracker has several alternate domain names, which improves its overall robustness. All official alternative domain names may be found on the about page, and we strongly advise you to bookmark at least two or three of them.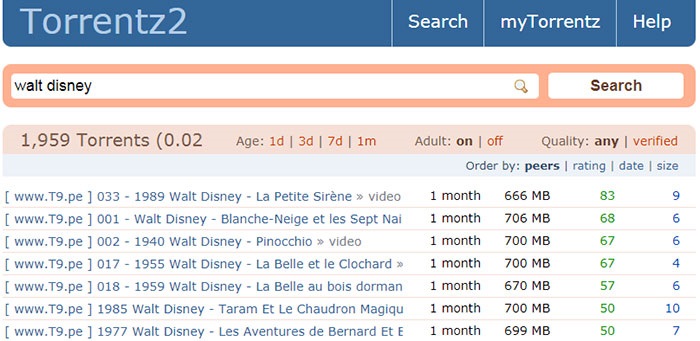 Torrentz2 is a meta torrent tracker that gathers torrents from many torrent trackers, like Demonoid, and displays them in an one location, saving you a lot of time and energy Torrentz2 now indexes over 61 million torrents from over 270 pages across 91 domains.
Torrentz2 is unlikely to be taken down because it does not hold any torrents on its servers Torrentz2, on the other hand, is ready for everything, and the site has both a.onion domain and multiple mirrors set up.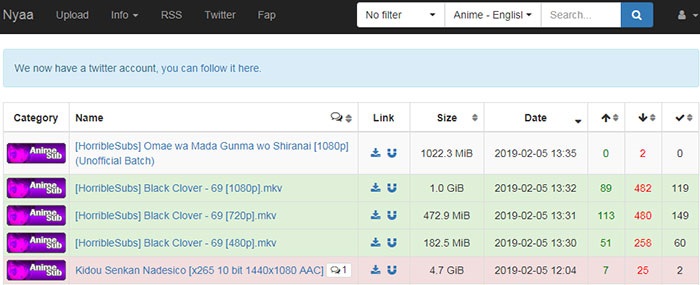 Demonoid drew a large number of anime enthusiasts because the tracker was a great source of Japanese entertainment. Many anime enthusiasts have been looking for a new source of anime, manga, and Japanese video games because the site has been unreachable for so long.
NYAA is a dedicated torrent tracker dedicated solely to East Asian media. It began in 2011 and has quickly grown to become one of the world's largest public anime-dedicated torrent indexes. It's also worth noting that NYAA has a sister site named Sukebei, which has hentai, adult video games, and JAV.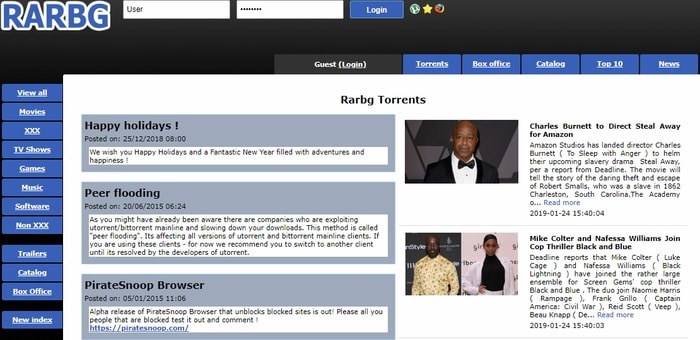 RARBG is a trustworthy torrent tracker with a well curated collection of scene and P2P torrents. The release group RARTV, which specialises in popular TV shows, is based on the tracker. RARBG is one of the few torrent trackers with an RSS feed, allowing you to automatically download the most recent TV show episodes as soon as they are available.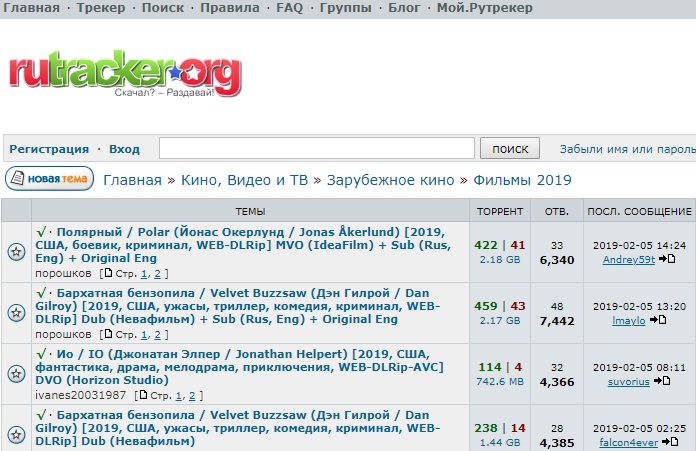 RuTracker is a major Russian torrent tracker that you should watch because it contains an unbelievable selection of torrents.
RuTracker, unlike Demonoid, is a semi-private torrent tracker, which means you must register before you can use it. You can, however, register for free and establish as many user profiles as you like.
Of course, you should seed as much as possible, but RuTracker has one of the laxest sharing requirements, so even users with slow internet connections should be able to meet them.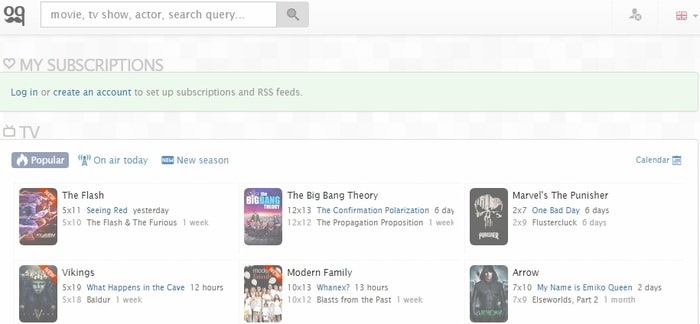 Zooqle is a 2018 rising star. This Russian public torrent tracker has a modern look and mobile device compatibility. It has about 4 million verified torrents and adds about 2,000 new torrents every day. The tracker has been translated into English, and additional languages will be added in the future.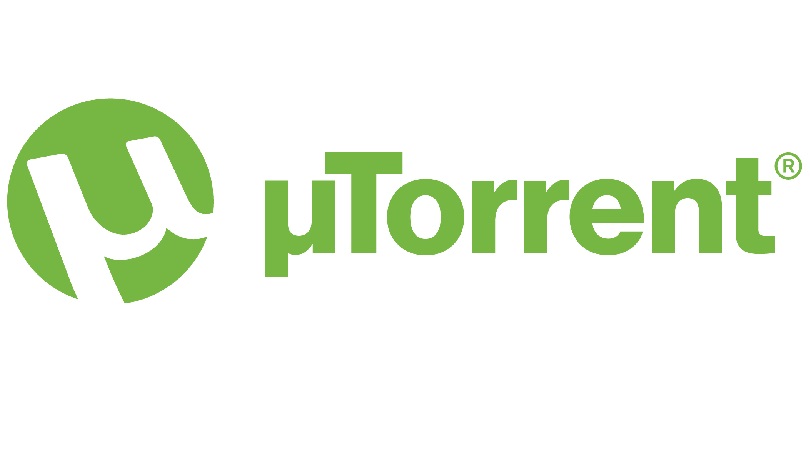 uTorrent was recognised by every gush downloader until BitTorrent, Inc. bought it. Before BitTorrent shut it down and inundated it with advertisements and spammy bargains, it was an open-source and lightweight client. However, many people continue to use people, some who are disappointed with uTorrent's current state hunt for alternatives.
Fortunately, various Torrent clients, both open source and closed source, are widely accessible. Some are pretty similar to uTorrent, while others may have features that uTorrent does not have. On the other hand, choosing the most OK uTorrent client may be challenging because many other popular clients have malware and infections that might harm your computer.
We've produced a list of intriguing ETTV Alternatives with the least suspicious behavior to help you with your quest. Although some of them still sell Adware, you can quickly decline it (don't worry, we will alert you of those).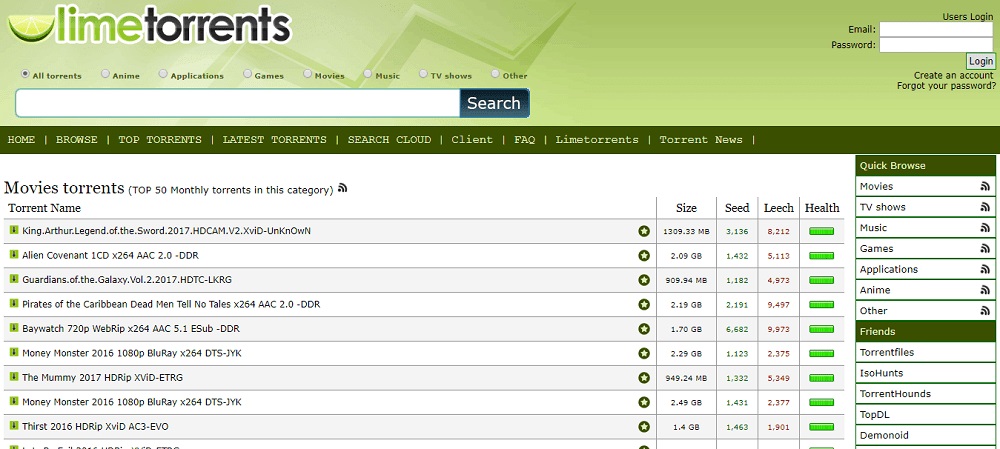 Limetorrents is a popular torrent website to download movies, TV series, software, Android apps, music, and much more. The site employs the peer-to-peer BitTorrent data transfer protocol.
As we all know, no such website can continue to exist indefinitely because of legal or piracy issues. It would help if you were not concerned, though, because many torrent websites with advanced capabilities develop daily.
Thankfully, lime gushes operators and other Torrents lovers assist us with the most recent Limetorrents proxy & Lime gushes mirror sites, which offer similar information, indexes, and updates with new material. The only distinction is that they operate under a different name.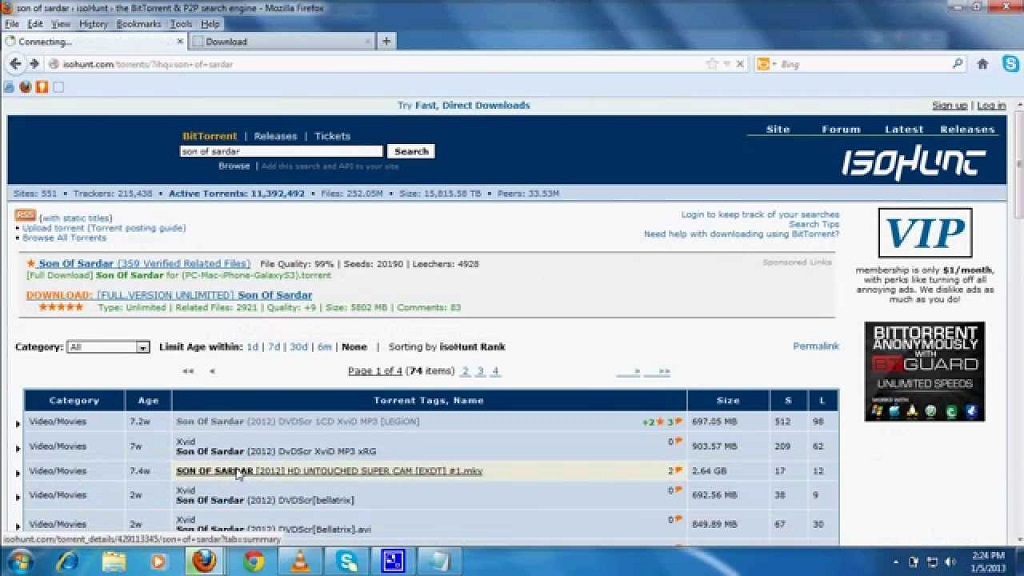 In terms of the peer-to-peer torrent system, the torrent company is recognised as one of the best. It contains many files and is not limited to a single type of data. Its contents include apps, applications, software, books, films, videos, music, and other media.
IsoHunt can always find whatever you're looking for.
However, not everyone is at ease with it. Some people like what it offers but would instead use a different Torrent company. Do you wish to collaborate with a company other than IsoHunt to provide gush services? You should be aware of your options.
Conclusion
Nobody knows what happened to Demonoid's owner, and it's unclear whether the site will reopen. Even though Demonoid has made multiple stunning comebacks after being down for weeks or even months at a time, some Demonoid staff members are concerned that the site, which has been around since 2003, may be coming to an end.