Free email accounts may seem like a dime a dozen, but certain free services shine much beyond the others. For that reason, it is crucial to select an email service wisely. Locating the greatest free email accounts at no cost from all accessible possibilities might be as challenging as finding a needle in a haystack. Finding a free email accounts service that offers a good mix of functionality, usability, and security is a difficult task, but it is possible to utilize an encrypted email service.
Top 12 Best Free Email Accounts Services Provided 2023
This post leads you through the top free email accounts 2021 and the characteristics that make them amazing. Not every email provider is fully free, and even free providers frequently make you pay for your data. Advertisers and marketers enjoy email since it allows them to deliver adverts right to your inbox; all they need to know is your email address, or they can even start their marketing campaign via a free email accounts and password service provider.
Webmail providers
Users may log in to their inboxes using a web browser and just about any free email service provider. Gmail, Yahoo! Mail, and Outlook are three of the most prevalent webmail services. You may access your mailbox in the browser through a web client offered by the email service.
In addition to this, most free email accounts providers offer their own applications for Android and iOS or enable you to direct your emails to apps and desktop clients with the use of email protocols such as IMAP and POP3. You can send and receive emails by using one of these email protocols. Your desktop client or mobile app collects the emails with the help of these protocols to display them to you locally. Once downloaded from the server, the emails are also kept locally and maybe retrieved offline.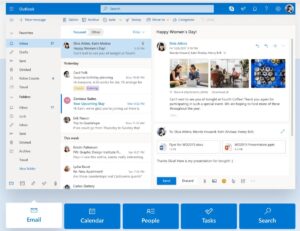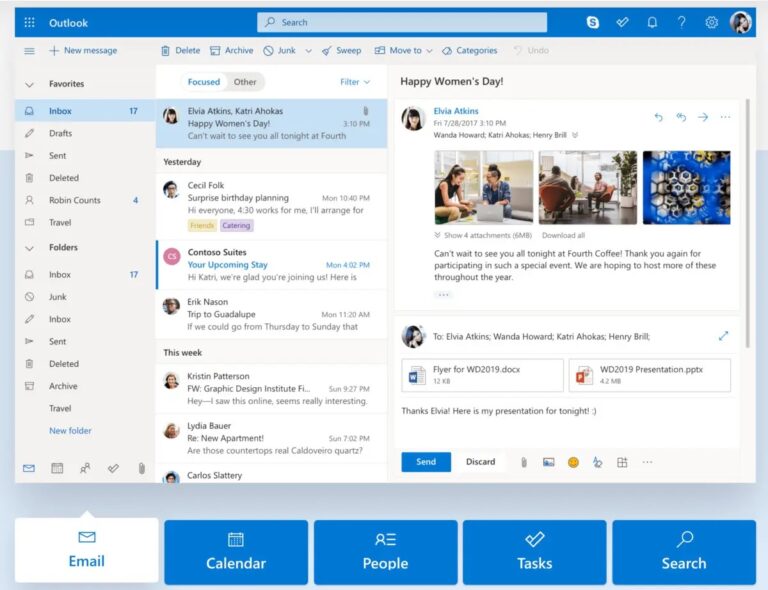 Microsoft Outlook is Microsoft's free email service that, like Gmail, has a nice UI that's easy to use. It's easily second to Google's service, or perhaps tied as the finest free email provider. The website is straightforward; it's as easy as right-clicking an email to get extra choices that include moving and deleting messages and looking for every email from that one sender.
Outlook offers mail rules, which means you may arrange for new messages to go to a designated folder automatically, be classified, marked, or forwarded if certain circumstances are satisfied. You may also connect directly to Skype using your email and utilize add-ons like PayPal and DocuSign.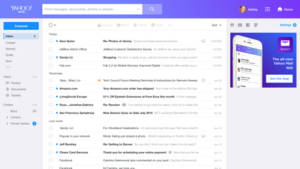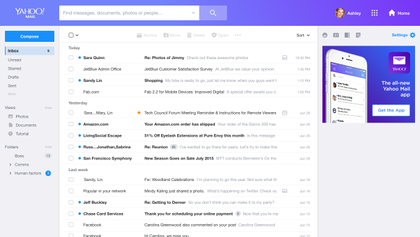 Yahoo Mail is remarkable because each new member receives 1 TB of free storage for email. The compose interface is identical to Gmail, but one important distinction is that it's easy to switch between inline picture attachments and normal file attachments. Yahoo Mail is perhaps the greatest email provider when it comes to other identities or aliases. You may establish disposable addresses linked to your email without disclosing your actual address.
When you sign up for new accounts and don't want your primary inbox to get overrun with spam, you may use this function to create a temporary email address that you can then remove if the spam becomes too much of a nuisance. Use the built-in GIF library, the themes to customize the website's appearance and feel, and the contact importer to bring in your contacts from your PC or other accounts, such as Facebook or Outlook. You can also use a built-in notepad, attach files from Google Drive or Dropbox, use the online calendar app, and link other accounts so you can use one interface to handle email.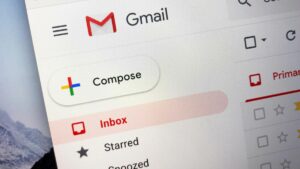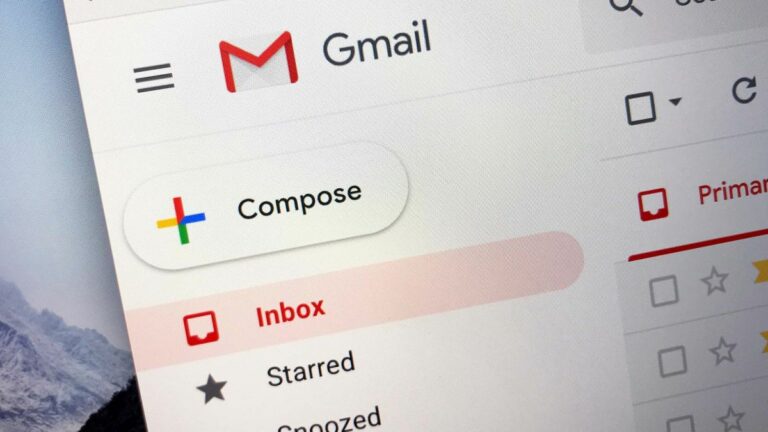 The fact that Gmail is at email service providers the best free email accounts comes as no surprise. Google's free email service has a modern style, is tightly connected with the company's other services, and does a decent job of preventing spam. It has some other handy features, too, such as the possibility to postpone emails until later, send and request money using Google Pay, schedule emails to be sent later, and view mail offline.
You may also send emails that expire and require a special code to open, store communications in a 15 GB vault, share files from your Drive account, undo sending messages, and set up vacation answers.
Now that Google Workspace is open to everyone, Gmail is more intimately connected with Google's other products. You may have virtual meetings or work on projects with other individuals using Workspace. It works with Meet's picture-in-picture function, so you can see and hear the individuals you're working with while typing a message or reading an email. You may apply several themes to Gmail's interface to personalize how it appears, access hundreds of sophisticated options, create filters and labels, import email from other email accounts, and utilize a chat client. You may also install gadgets (add-ons) to increase Gmail's capabilities.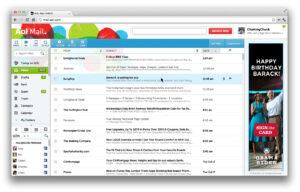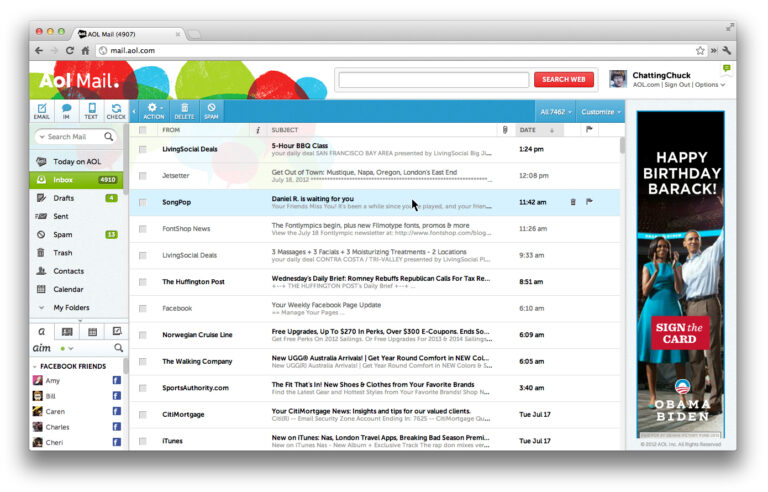 AOL Mail is another free email account option. The home page features top news from AOL.com, which might be perceived as a welcome addition or appear crowded, depending on your preferences. Like most email services, you may filter your messages to just show unread or read emails, or marked or untagged messages. With AOL Mail, you may ban mail senders and set up filters.
Your AOL.com account comes with a calendar and to-do list that are available from the inbox  On the other hand, the chat room needs an AOL Desktop Gold membership in order to be used. The IMAP and POP server settings are no longer available in the AOL settings, but you may find them here: IMAP and POP if you need to use your email with another client.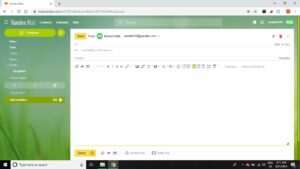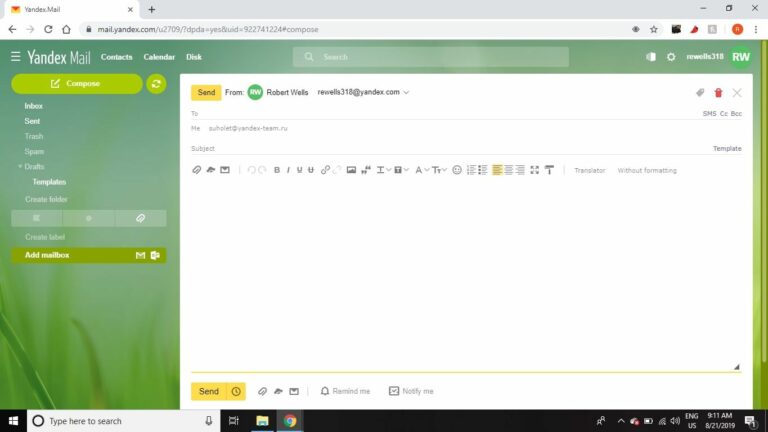 Yandex is a Russian corporation that provides several tools and free email accounts, such as 10 GB of cloud storage service, Yandex. Calendar, and a search engine. Like Google, your Yandex. Mail email account makes it possible to access various services with just one login. The UI is pleasant. It's easy to understand and gives a basic layout while keeping all the required features intact.
Email filters, contact import/export, tasks, and hotkeys are all supported here, as they are with the majority of the services on our list. However, it's also distinctive in many aspects that make it one of the finest ones out there. You may forward numerous messages with ease; they are transmitted as file attachments. There's an option to download emails as EML files, delayed messaging is available, you may be alerted when an email is received and reminded later if you don't get a reply, and the section following @ can be your website domain name (for free) (for free).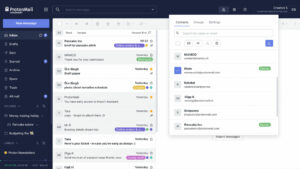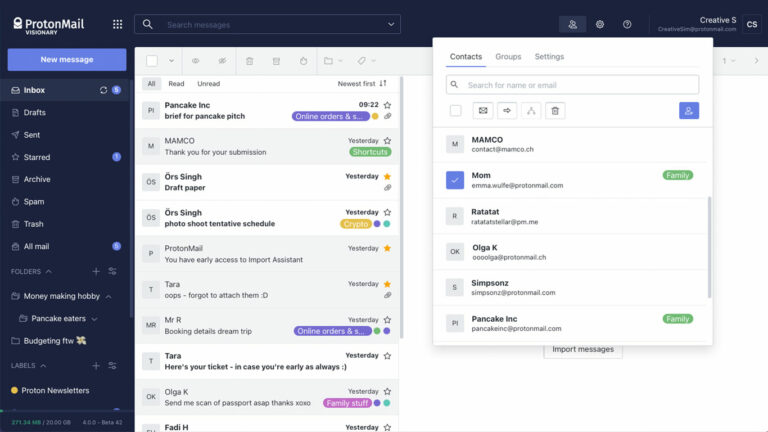 When compared to other email providers, ProtonMail stands out because of its emphasis on email encryption. With ProtonMail, you don't have to worry about your mail being intercepted by anybody other than your intended receiver. Each and every message you send to another ProtonMail member is scrambled. Otherwise, when you're ready to send an email to non-ProtonMail users, choose that button first.
If you encrypt a communication, you may define an expiry period so that it's destroyed and unreadable after the timeframe you select. The maximum expiry period is four weeks (28 days), but you may choose anything sooner, like 1 to 6 days or 1 to 23 hours. If you message a non-ProtonMail user and don't provide an expiration period, the message expires in 28 days.
Recipients that get encrypted communications to read the email through a link that asks for the password, where it's decrypted and shown in the browser. They may reply using an encrypted channel via the same mail they decrypted and don't require a ProtonMail account. Another privacy-minded feature is Link Confirmation, which shields against phishing attempts by presenting a pop-up window when you pick a link, letting you confirm where it goes before actually getting there.
Although Zoho Mail includes a free email service, Zoho free email account is an online suite of many tools oriented around commercial use. When drafting a message, the first thing you will notice is the simple design, which might be a fantastic thing. When you compose a new message, you may rapidly move between it and the rest of your mail using the little tabs at the top of the screen.
The Streams feature makes it easy to form groups where you and your team members may engage with shared messages and attachments. It functions a bit like a private social networking site. All the basic composition tools are available, but you can also include files from Zoho Docs, Google Drive, OneDrive, Box, and other services and incorporate tables into your messages. You can also add new notes and tasks, utilize keyboard shortcuts, activate auto-management filters, set up vacation answers, and submit custom domains to an allow or block list with this tool.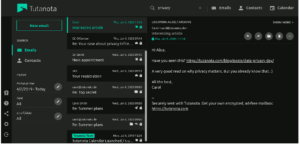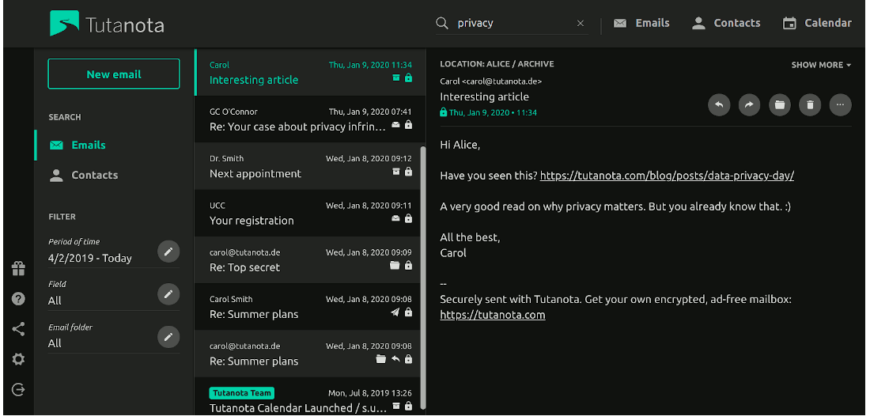 Tutanota (Latin for "tuta nota," meaning "secure message") is similar to ProtonMail in that it automatically encrypts your emails. End-to-end encryption can be turned off if desired. One thing that jumps out is that you can't create your account unless you set a safe password. Some places advise you to make your password tougher but still accept it: Tutanota mandates it.
The online interface is intuitive and features menu transitions that bring together the mail folders and email settings. You have the option of encrypting or not encrypting communications sent to non-users. If a password is selected, the receiver gets a specific link to access the message; they must input the password to read and reply.
The finest feature is that when the user answers an email without using Tutanota, the communications are still retained within the temporary account. You can maintain back and forth contact with any other email service, and the receiver may keep the connection open the entire time. You may have an email signature, up to 1 GB of storage, and automatically add recipients as new contacts, even if Tutanota isn't as well-known as Gmail or Yahoo Mail.
iCloud Mail is an intriguing service since many people don't understand that they're only a few steps away from getting one. For this reason, it's one of the better providers: most individuals can put it up in seconds.
iCloud Mail is free to everyone who signs up for an Apple ID, but it isn't confined just to Apple goods. Anyone can create a free iCloud ID and use iCloud Mail on their computer for free. Once you've created an account, you'll be able to access a variety of other features, including notes, reminders, images, iCloud Drive material, contacts, and calendar events, from any computer. The email section of iCloud isn't incredibly complex and definitely won't serve you well if you want plenty of possibilities.
However, it's straightforward to set up, and you don't have to go through the lengthy process of adding your name and picking a password. All of this works perfectly with your existing Apple ID or a new free iCloud account. IMAP functionality, forwarding capabilities, huge file attachment support (through Mail Drop) and a two-click unsubscribe feature are all included in the free 5 GB of email storage.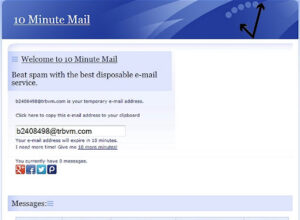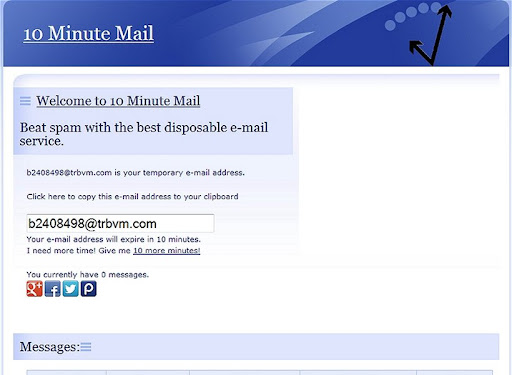 Mail is one of the greatest email services if you need an email address right now, temporarily, and without going through the regular user signup requirements. As the name implies, it's not a full-fledged email service, as it grants you an account for only 10 minutes. However, it is featured here since it's excellent for times when you need a temporary email account. Instead of entering the primary email you use for everything else, punch in a throwaway address from our site.
You'll get emails as you would with a real account, but it's not attached to your identity, and when the time is up, you don't have to worry about canceling the account, deleting the emails, or anything else—exit the page or let the time expire.
10 Minute Mail is excellent when you're testing service and don't want to get emails in your normal inbox. It's also handy when revealing your email address to someone you don't trust. It's a real email account from which you may get verification emails and answers, but it disappears soon after. If you need more time, you can use it, but you'll have to reset the clock using the button on the email page.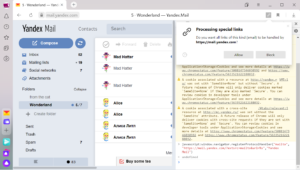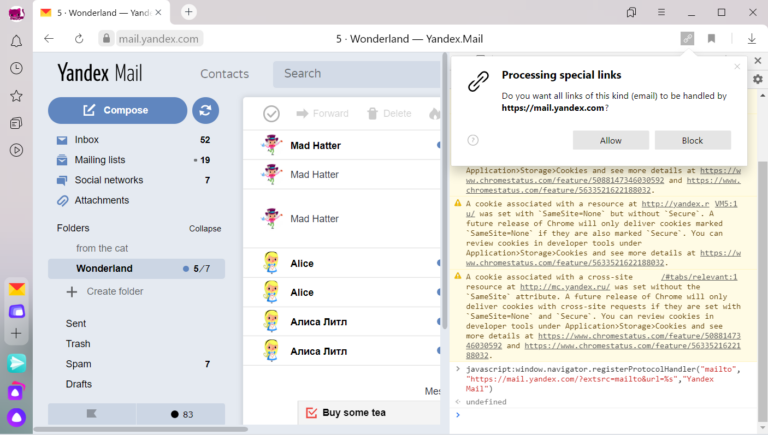 Although Yandex is a lesser-known free email account provider, it may nonetheless be a strong contender. What's distinctive about Yandex is that it is a "smart" email account provider. Yandex comes with a function that automatically filters your emails and detects emails from actual people. This way, you may spend less time on your emails, even if you deal with hundreds of emails a day. On top of that, any emails that come or that you send are safe and secured against scams, spam, and fraud. You may select from a variety of customizable user interfaces, even if Yandex email only offers 10 GB of free storage.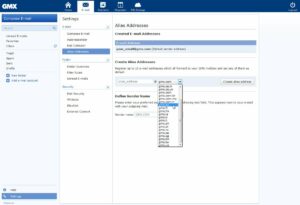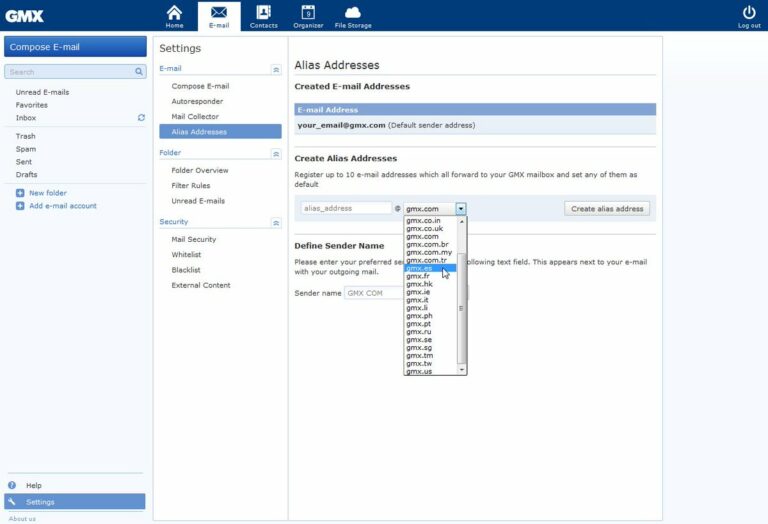 GMX is a free email account provider that is similar to Mail but with a few key differences. The key benefit of GMX is that it offers advertising through an email function, and it features effective email filters that help you keep organized, prevent spam, and focus on personal emails.
Even though this is less well-known than other email account providers, it nevertheless provides complex capabilities such as drag-and-drop functionality, which you can also combine with email scheduling. Attachments of up to 50 MB may be sent with GMX, as well as an address book for storing all of your contacts and emails. And if you opt to go with a lesser-known free email account, you'll benefit from 65 GB of storage space, which is more than enough to retain all your critical emails.