There are a number of excellent Apps for Entrepreneurs that you can download to your smartphone to help you improve your growing business.
There are many Apps for Entrepreneurs and applications for managing your money, staying organized, signing papers or processing payments remotely, tracking customer behavior, growing your professional network, finding the appropriate mix of professionals, collaborating on projects, increasing productivity, and much more.
Top 15 Best Apps for Entrepreneurs in 2021
We've compiled a list of some fantastic Apps for Entrepreneurs that can help you expand your business in 2021 and for many years to come.
1. LinkedIn: Jobs, Business News & Social Networking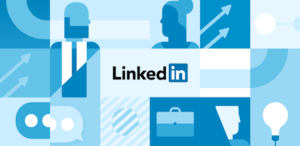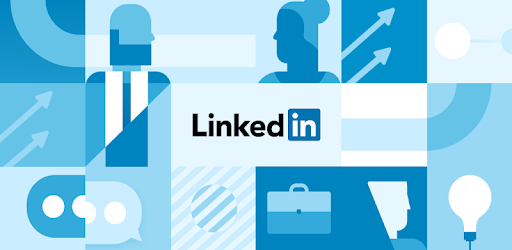 Being a part of a professional network is a wonderful way for business entrepreneurs to meet the appropriate individuals. Good contacts can assist them in exploring new choices and receiving professional guidance, allowing them to develop even further in their field.
Features of the App
Follow companies and thought leaders to stay up to date.
Make business relationships to expand your network.
It provides the most recent job openings and business news.
Share articles with your business connections and the LinkedIn community.
Find new chances by easily showcasing your organization or product.
Exposure to tens of millions of people in every industry.
2. Adobe Acrobat Reader: PDF Viewer, Editor & Creator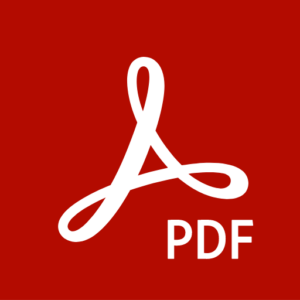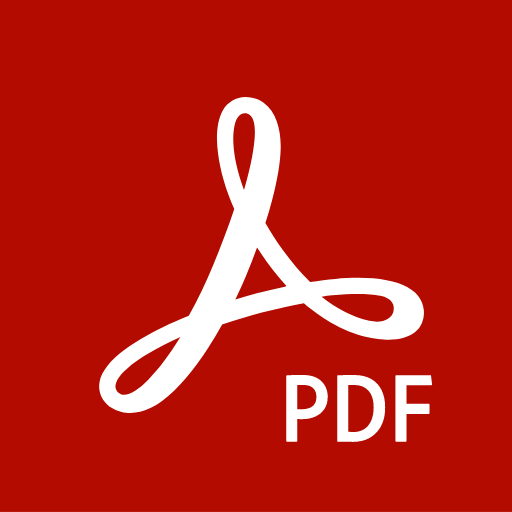 The most frequent formal method of exchanging documented information is via PDF. This user-friendly Adobe Reader software allows you to open PDF files with only a single swipe.
It lets you organize, edit, make comments on, print and distribute files, fill out forms, and digitally sign documents in a variety of languages.
Features of the App
Sticky notes and drawing tools may be used to directly comment on PDFs.
Keep track of pending actions for documents you've shared.
Use star files to keep essential papers close at hand.
View, review, sign, and send shared documents with ease.
Make a link that you may send through email
3. Asana: Your work Manager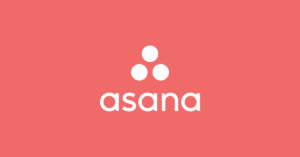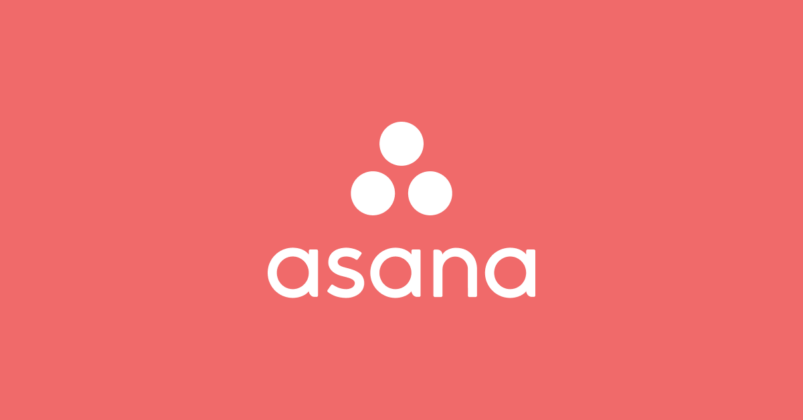 This is one of the best applications for entrepreneurs, and it's meant to help you collaborate and communicate more effectively in your business. On its board, you can see and follow the progress of all your activities and projects.
It connects with Google Drive and Dropbox for file attachment and Slacks for message sharing, making it simple to exchange notes and files and allowing voice and text communication.
Features of the App
Organize your plans, projects, and chores in one central location.
Work must be approved or tasks must be marked for approval.
Voice memos can be automatically transcribed into tasks.
Establish key checkpoints by setting tasks as milestones.
Organize and assign projects, and establish due dates with ease.
4. Upwork for Clients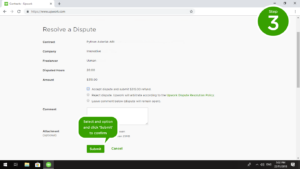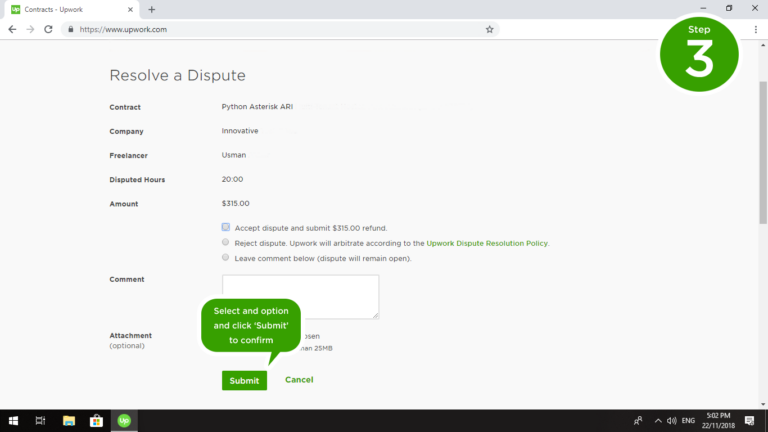 This is fantastic software that assists you in finding the proper people to manage your assignments. It was designed to provide people with the tools they need to establish, operate, and develop their own enterprises.
Among other things, sifting through hundreds of resumes and tracking down applicants might be time-consuming, but with this software, you can quickly manage the entire recruiting process.
Features of the App
It allows for more time to be spent on recruitment rather than paperwork.
More than 5,000 talents are offered in more than 70 job categories, and all resumes are collected in one location.
All applicants' progress is tracked during the application phases.
Finding great personnel from all around the world is not a problem for you.
5. Google Analytics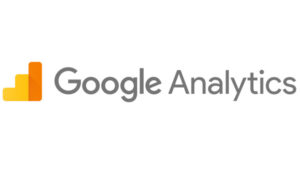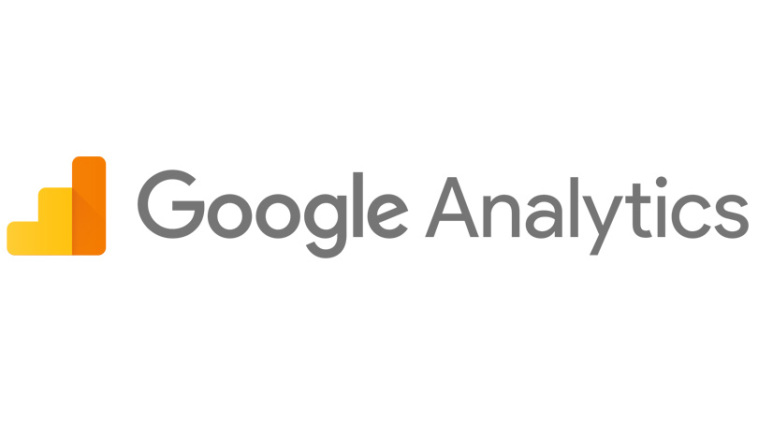 This is one of the most promising applications for entrepreneurs since it provides all of the information about consumers, including real-time visitor information, reports, behavior, and conversions.
All elements of a visiting consumer may be viewed throughout all of your portals, including websites, videos, advertising, social tools, and numerous devices.
Features of the App
Check out the built-in reports for crucial KPIs.
Date ranges are compared, then segments are applied.
At your fingertips, you can keep track of real-time data.
Keep an eye on your business while you're on the go.
6. Trello: Organize anything with anyone, anywhere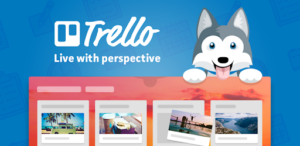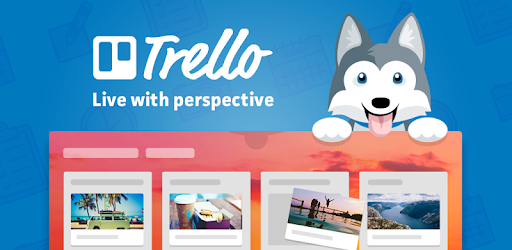 This is one of the best Apps for Entrepreneurs who wish to keep track of their team's workflow and manage their projects properly. Using unique cards, you may create an assignment or task on your Trello board.
Trello also sends email or text messages to project members when you make changes to the card, and it allows you to quickly add members, attachments, comments, submission deadlines, labels, and other details to characterize the project.
Features of the App
Add checklists, labels, and due dates however you like.
Power-Ups such as a calendar display of your due dates can be added.
Activate notifications to get alerts when cards are assigned, modified, or finished.
Add information to your boards and cards with ease.
It is infinitely adaptable and configurable to meet a variety of requirements.
7. Any.do: To do list, Reminders, Planner & Calendar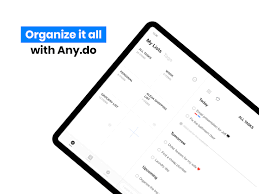 It's no surprise that over 10 million people trust this app for entrepreneurs to remain organized, and it's no surprise that it's the editor's choice for the best to-do list, reminders, planner, and calendar app.
Its easy design allows you to add chores by typing or speaking them out loud, as well as share tasks with your social network friends. Furthermore, extra notes may be easily added and saved in a professional or personal folder.
Features of the App
Create one-time, recurring, location, and voice reminders quickly and easily.
All to-do lists, tasks, reminders, notes, calendars, and agendas are always up to date.
Google Calendar, Outlook, WhatsApp, Slack, Gmail, Google Tasks, Evernote, and more services are all supported.
This is an all-in-one productivity solution that includes a management tool, a reminder app, and an agenda.
8. Lumosity: Brain Training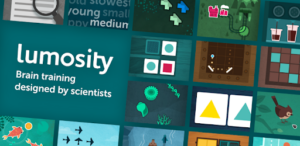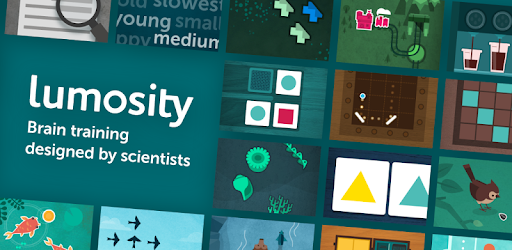 Lumosity is one of the finest applications for entrepreneurs who want to keep their minds active and productive so they can make quick business choices.
The software was created with the goal of improving your memory, attention, and cognition. If you want to be productive and creative in your sector, Lumosity is the best solution.
Features of the App
It's a fun and engaging way to exercise your mind.
Learn about how your mind works by playing games based on science.
Memory, speed, logic, problem-solving, math, and linguistic problems are all included.
Tracking of training habits and preferences on a one-to-one basis
The app is accessible in a variety of languages.
9. Skype – free IM & video calls


Even while Skype faces stiff competition as new commercial communication options emerge, the software continues to be a feature-rich and useful tool, particularly for video conferencing and phone conversations.
There are possibilities to share media files as well as the computer screen to make communication more effective, in addition to options for high-quality text and voice chats.
Features of the App
On an HD video call, come together with 1 to 24 individuals.
Chat options allow you to communicate with individuals right away.
Skype allows you to make phone calls to anybody on the globe.
Emoticons may be used to spice up talks.
To collaborate on projects with others, simply share your screen.
10. LastPass Password Manager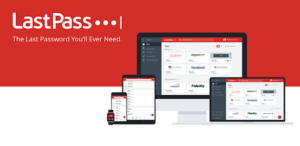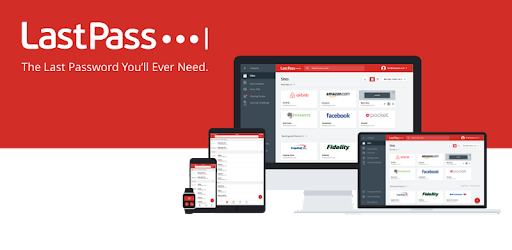 As a business owner, you'll have to remember a number of passwords for various accounts, cards, and other things.
This is a great password generator and password management tool for business entrepreneurs that keeps your personal information and passwords safe. Strong passwords imply more safety and security, which this software ensures.
Features of the App
LastPass will remember your logins for web browsers and apps.
Everything you store on one device is automatically synchronized across all of your other devices.
Passwords can be shared with others in a secure and easy manner.
In one click, the built-in password generator generates safe passwords.
The Vault is secured with AES 256-bit encryption at the bank level.
11. Square Point of Sale – POS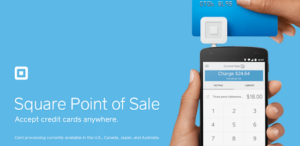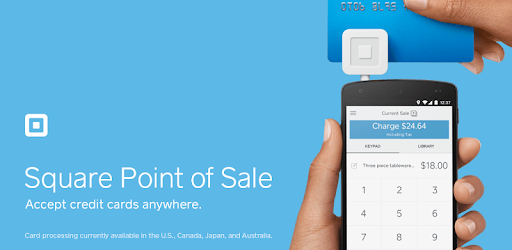 This is a fantastic payment software that is best suited for small, dynamic companies like food trucks and retail stores. For static companies with a brick-and-mortar structure, it also has a Square Register point-of-sale system.
Users can have a tiny portable card reader to make payments using their phones or other smart devices quickly and easily.
Features of the App
With contactless and remote payments, you can run your business safely.
There are no hidden costs, long-term contracts, or obligations.
Directly from your POS, apply discounts, and issue refunds.
Real-time inventory tracking and notifications when supplies are running short
Customize your invoices or set up regular bills on a weekly or monthly basis.
12. Salesforce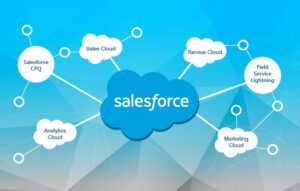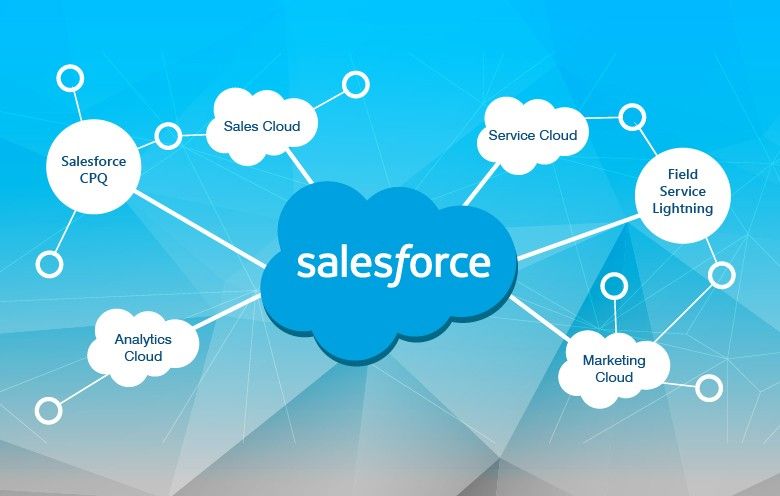 This incredible software allows you to access all client information from your smartphone. All customer support, sales, marketing, and business analytics skills are covered by a single integrated mobile platform.
This is a fantastic way to get a deeper understanding of your consumers while also allowing you to run your business on the road.
Features of the App
You can run your company from your phone.
Discover a new level of productivity, customization, and speed.
The new navigation bar provides quick access to frequently used apps.
On the move, you may access your whole company.
13. Dropbox: Cloud Storage to Backup, Sync, File Share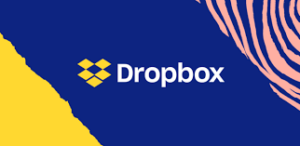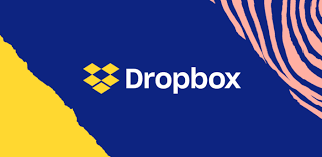 As the name implies, the software allows business entrepreneurs to save all of their photos, papers, videos, work spreadsheets, bills, invoices, and receipts in one place.
It is quite popular among business app users since it can be accessed from anywhere and messages are immediately stored across all devices.
Features of the App
Advanced sharing capabilities make it simple to exchange documents and transmit files.
No extra software is required to preview over 175 different file formats.
Even if you're not connected to the internet, you can access any file in your account.
Use your mobile device to scan documents and convert them to high-quality PDFs.
You may easily email big files to anybody by copying and pasting a URL.
14. Evernote – Notes Organizer & Daily Planner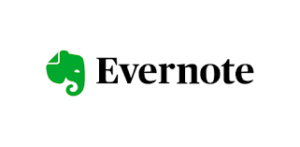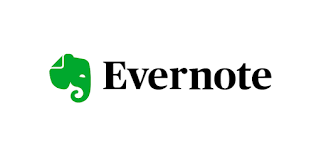 With hundreds of things rattling around in the head of every busy entrepreneur, this password-protected software for entrepreneurs gives an orderly spot to make a to-do list, take notes, plan strategies, record costs, store reservation tickets, and more.
The program is useful for storing all of the amazing ideas that come to you out of nowhere.
Features of the App
With simple formatting options, you may express yourself effectively.
To read or use later, save intriguing articles and web pages to your clipboard.
Create separate notebooks to organize your memos, receipts, bills, and invoices.
Go paperless by scanning receipts and crucial papers.
Use it as your ultimate planner, organizer, and notepad at work.
15. Slack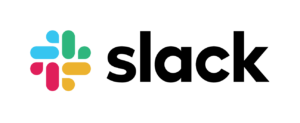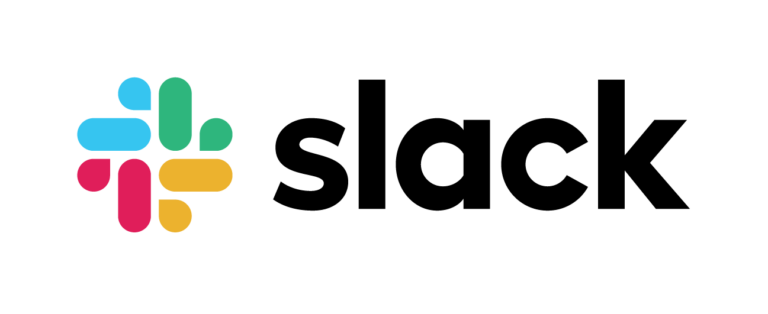 This is a sophisticated instant messaging platform that helps you send direct messages to your respective teams and organize conversations into separate personalized and public channels.
It is smart enough to automatically archive messages, notifications, and files with proper indexing. The easy-to-use app allows you to drag, drop and share images, docs, and PDFs in the live chat.
Features of the App
Easily bring team communication and collaboration into one place.
Communicate with your coworkers and organize your discussions by topics, projects, and other factors.
Customize your notifications so you stay focused on what matters.
Share and modify papers and work with the proper people.
It easily integrates into your workflow.