The primary disadvantages of contemporary mobile devices are an energy drain and limited battery life. There are a variety of reasons why the battery on an Android phone does not last long.
Unnecessary programs running in the background and draining the battery, incorrect app optimization, spyware, and deceptive advertisements, battery-hogging tracking apps running indefinitely, and much more are just a few examples. All of the aforementioned factors are to blame for battery drain and poor performance.
If you're experiencing a lot of battery drain and want to stop it, I'd like to suggest some of the best battery saver applications for Android that will enhance the performance of your smartphone while also extending the battery life.
Top 15 Best Battery Saver Apps for Android in 2021
So, without further ado, here is a list of the top best battery saver applications for Android. The popularity, highest download, top rating, and greatest reviews on the Google Play Store are used to compile this ranking. The top 15 best battery saver apps for android:
1. McAfee Security Innovations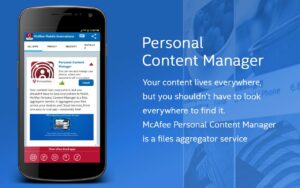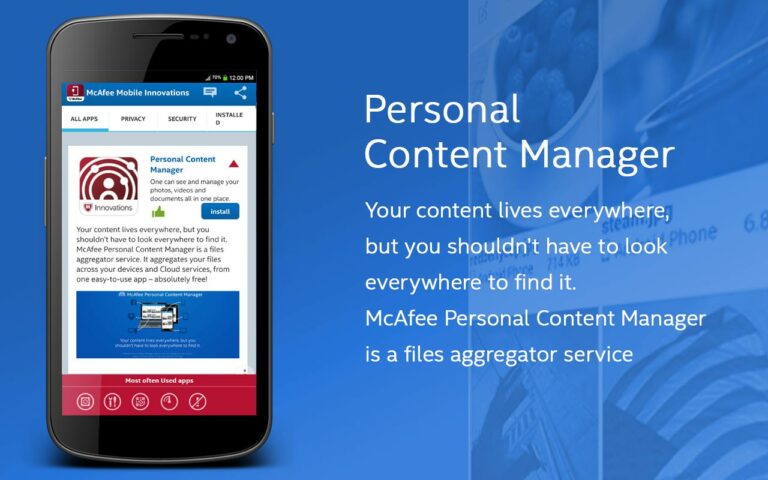 McAfee is a well-known and well-respected name in the field of desktop antivirus and security. Android is no exception, instead of providing dependable and trustworthy security alternatives for smartphones.
It includes system utilities, notification blockers, secure QR code scanners, and much more, in addition to security protection. This software is regarded as one of the greatest Android battery savers.
2. dfndr battery: manage your battery life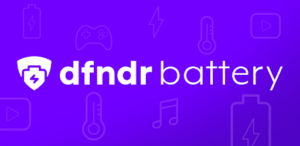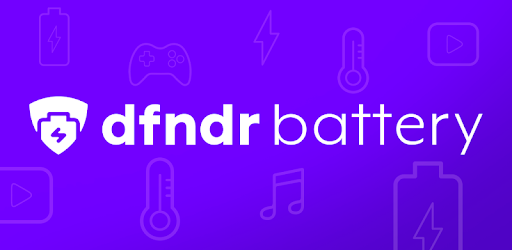 If you want to keep your smartphone charged for a long period, the dfndr battery saver app is beneficial. It improves the phone's stability by improving the background process. This energy saver software provides clever and configurable profile options to help you get the most out of your battery.
3. One Touch Battery Saver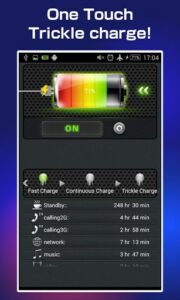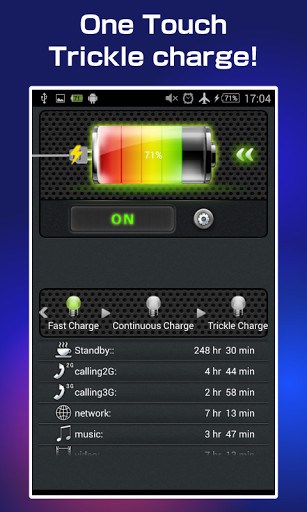 One Touch Battery Saver is a simple and effective software with a simple UI. It uses a predetermined, configurable power-saving mode to conserve your phone's battery life. When your phone is about to die, you may use the battery conserving mode to keep it alive by turning off WiFi, background notification light, Bluetooth, and GPS.
4. Yellow Battery – Battery Saver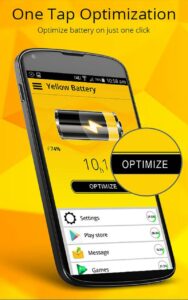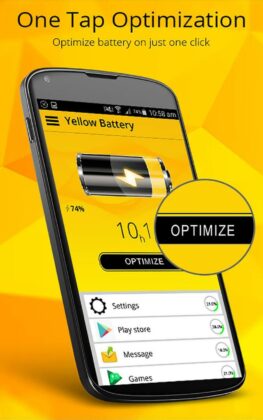 This Android battery-saving software is convenient and offers one-tap optimization to increase the life of your smartphone's battery. Its power optimization increases battery standby time by up to 50%.
Furthermore, its smart saving mode will allow you to track and analyze energy usage and background power consumption, so you can figure out which applications are draining your battery and take preventative measures.
5. 360 Battery – Battery Saver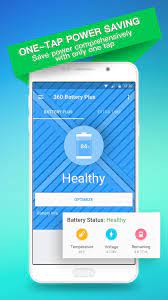 This battery saver app includes a variety of useful features, such as power-saving mode, battery charging time reducer, 360 Battery Plus protector, One-Tap Battery Power Saver, and others, all designed to ensure fast mobile charging, battery life extension, battery monitoring, and overall smartphone security.
6. Go Battery Saver & Power Widget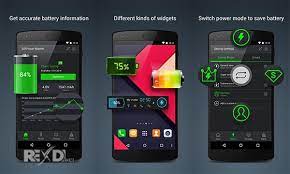 The Google Play Store's Go Battery Saver & Power Widget app is the most popular and one of the finest best battery saver applications for Android. This battery software extends battery life with a few simple but effective features, such as power-saving mode, smart saving, toggle control, power testing, and so on.
7. Power Battery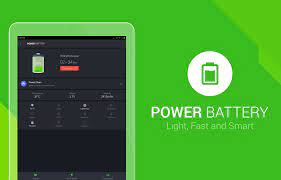 Your phone will receive a power booster after installing this energy saver software, which will enhance power savings by up to 60%. It also includes a charging accelerator, running-app optimizer, battery power monitor, memory management & cleaning, and other features. All of the power-saving and booster settings may be customized to meet your specific needs.
8. Avast best battery saver app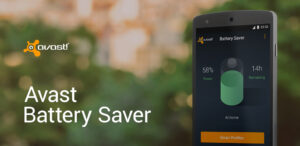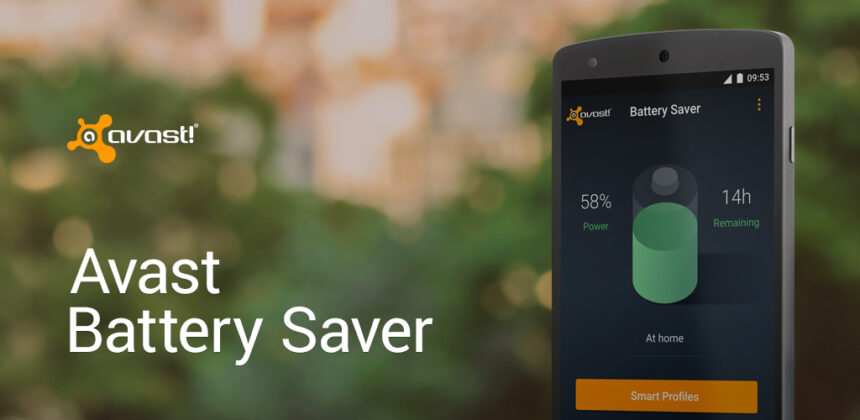 Unlike McAfee, Avast is a trusted name and the leading provider of protection for both desktop and mobile devices. The Avast Battery Saver extends the life of your battery by optimizing and eliminating inactive background applications.
This is an energy-saving software that provides highly strong and practical one-tap solutions for speeding up and conserving battery life.
9. Battery Doctor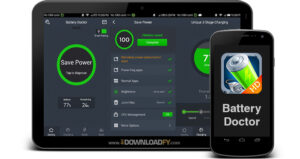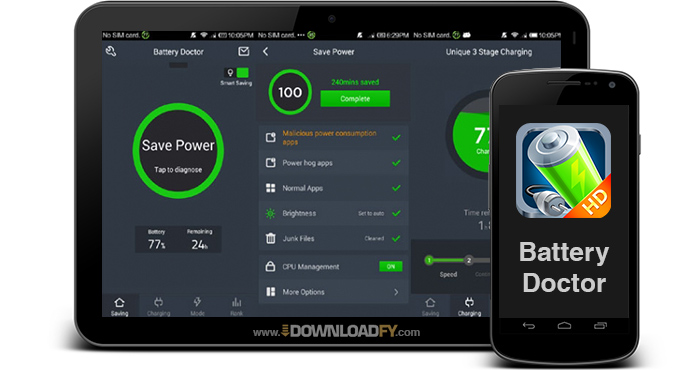 Battery Doctor is a popular best battery saver app that includes functions such as 1-tap Power Optimization, Monitoring Charging Status, Control Power Draining Apps, Battery Remaining Time, Killing apps while the screen is off, and more to help you conserve and extend the life of your mobile battery.
DU Battery Saver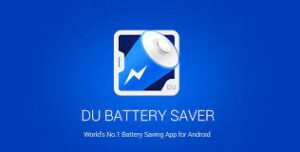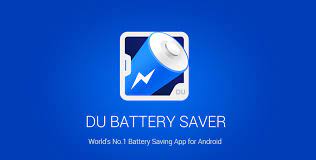 The DU Energy Saver has over 400 million active users who are happy with our innovative battery-saving software. According to the app's description, it may save up to 50% extra battery life on Android smartphones.
Smart pre-set battery power management modes, one-touch controls, healthy battery charger stage, Battery Saver & Battery Monitor, smart charge, and fight against deceptive ads are the main features of this battery saver app, and they all help to solve many battery-related problems and ensure long-lasting battery life.
11. 2 Battery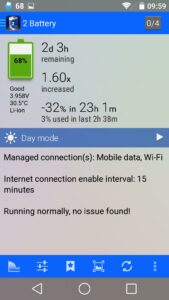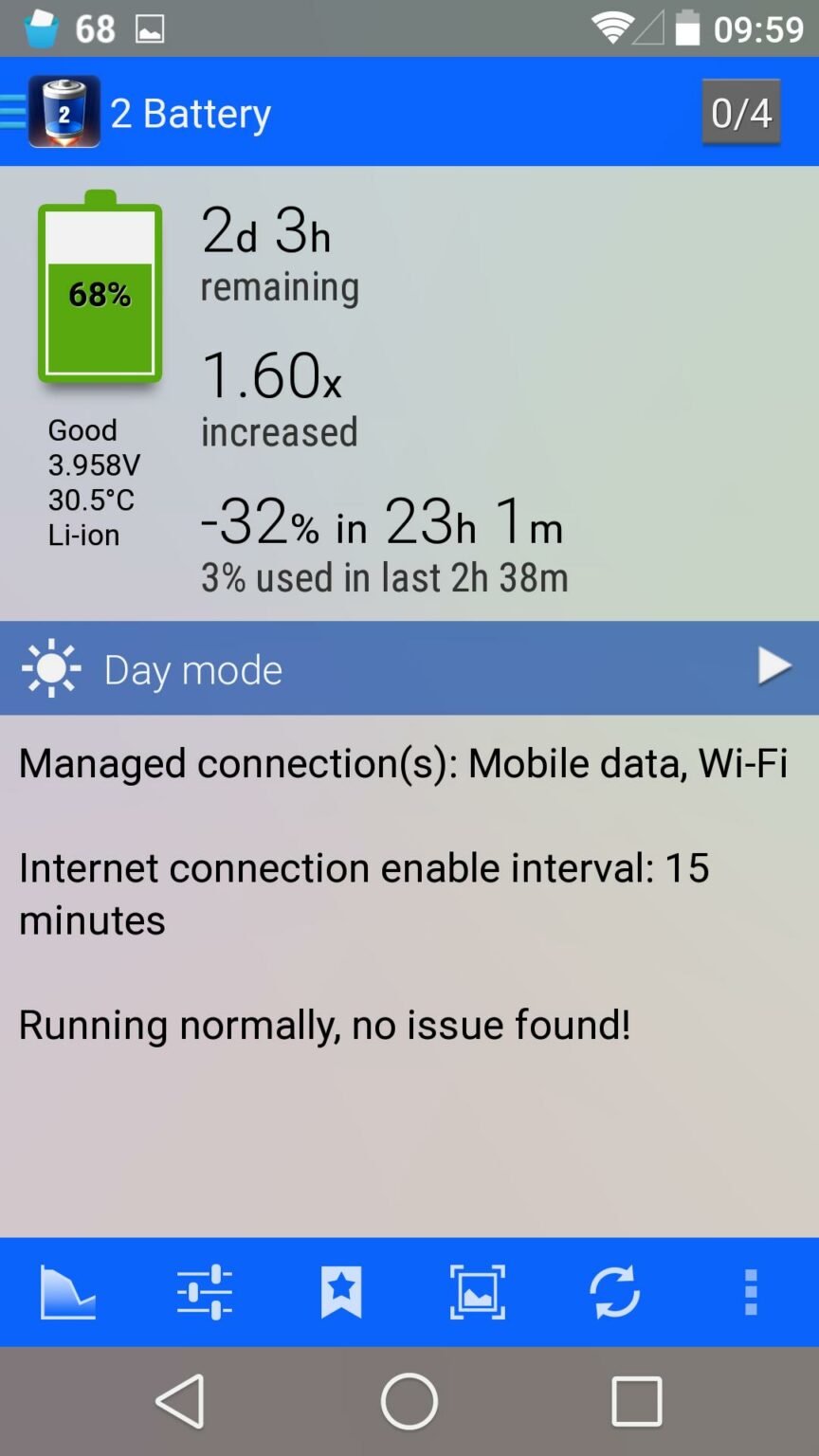 2 batteries are an option. It is a must-have app for anybody who has a smartphone. The software is intended to control several of the Android device's power-consumption functions. The software can control the internet connection, monitoring activity and idleness in particular.
It also has a blacklist and a whitelist feature. This app's battery icon theme may be changed at any moment. It will provide you with the required information, such as if the battery is completely charged or low. To modify any function, there is also a fast-setting option. One thing you may find dull about this software is that it occasionally shows an ad.
Important Characteristics
There are options for turning off the screen automatically.
To gain better battery life, turn on the power saver mode.
In the notification bar, the app will display the charge %.
You will be provided with full information about your battery.
In the background, it will regulate the Wi-Fi/4G/3G mode.
12. Long Battery Life Demo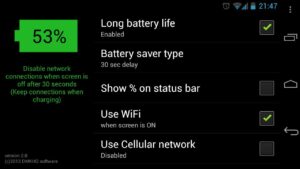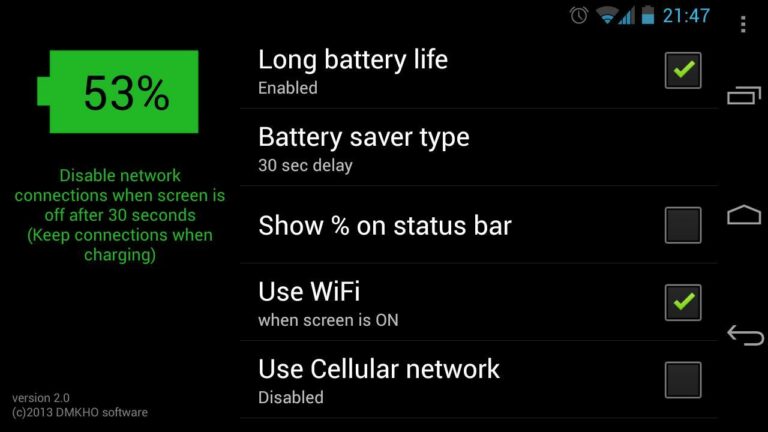 Get acquainted with another useful energy-saving software for Android users. The Long Battery Life Demo is here to help you out with some smart features for your battery. From now on, no more complications with shutting off or switching WiFi or cellular data will waste your time.
The software will provide you with a shortcut to the home screen so you can change it in a flash. You will also receive updates on the charge status. The charge will also appear on your notification bar. Another wonderful feature of the app is the power-saving mode. As a result, the app is critical for obtaining a long-lasting battery life.
Important Characteristics
You will receive accurate information about the present state of your battery, as well as an estimate of how long it will last.
You may use the night mode to save energy and save money.
To decrease system complexity, there is a very basic configuration mechanism.
For improved performance, you may add a home screen widget to this app.
Get notice about your phone's battery status, and it will remind you to charge it.
13. Go Battery Pro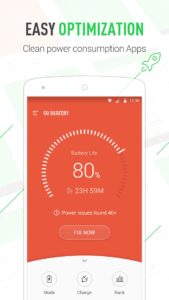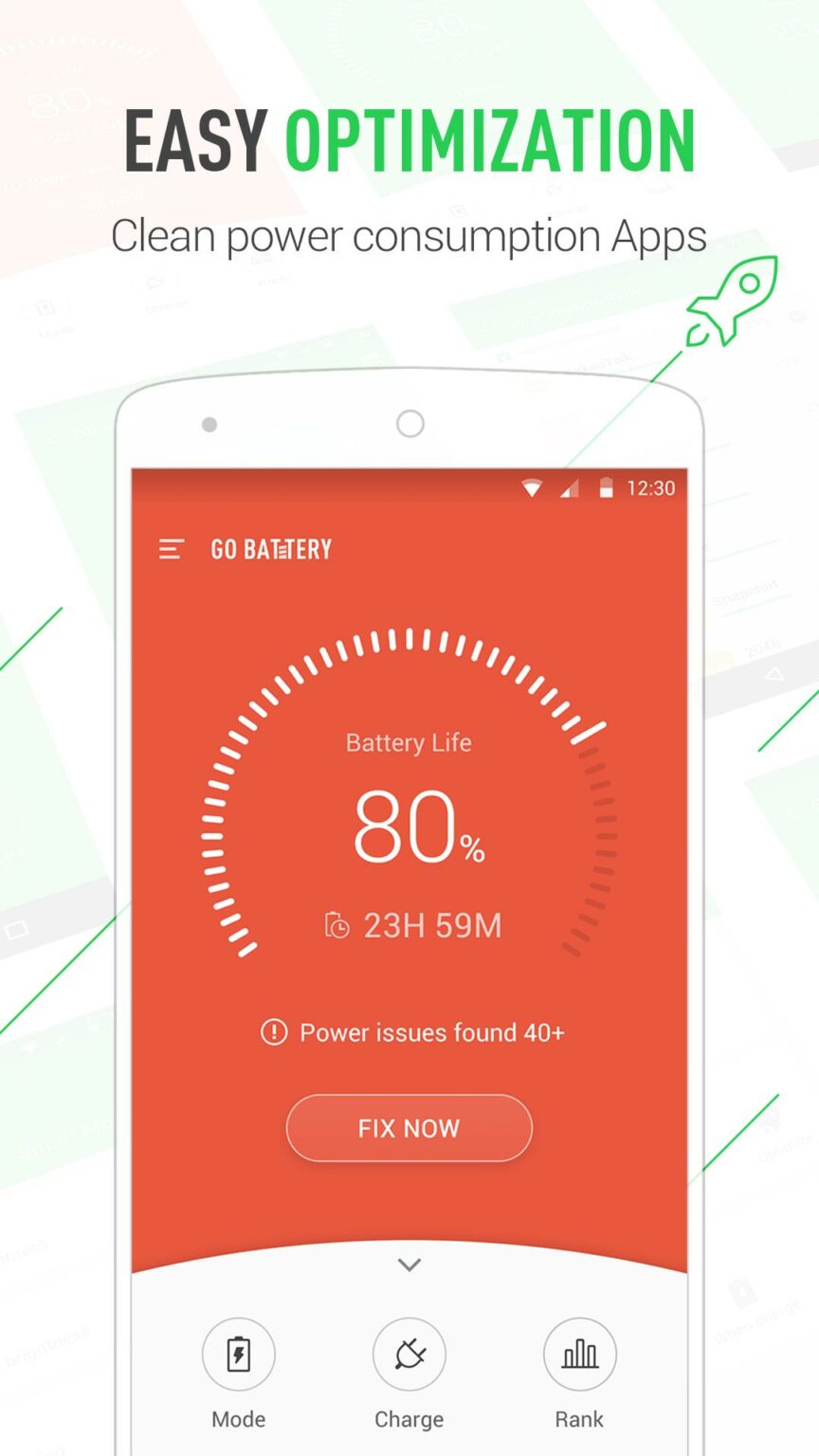 Go Battery Pro is one of the most popular Android best battery saver applications. There are a few more features in the app. Based on an authorized paper methodology, the app generates an accurate report. It will give you an estimate of how long the battery will survive at its present charge level.
With that predicted battery life, it will also determine how many hours you can view movies, play games, or listen to music. There is a turbo option in the app. When you select the boost option, the charging capacity will be optimized. The software also keeps track of the amount of energy each program consumes.
Important Characteristics
In this software, the power-saving mode is quite efficient.
It will keep track of other apps on your smartphone and provide information about their activities.
It will advise you to switch activities in order to save energy.
A widget for boosting power is accessible on the home screen.
Receive notifications when your battery is running low and when it is fully charged.
There is a night mode with lovely themes.
14. Avira Optimizer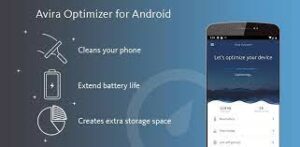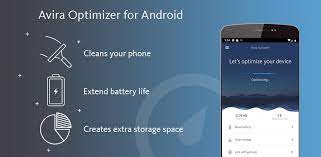 For Android users, Avira Productivity has released a useful best battery saver app. Avira Optimizer is a multipurpose program. The app's main purpose is to extend battery life by reporting and doing internal power-saving tasks. As a recommendation, it will generate a battery profile for you.
Your battery will last longer if you keep the profile. Smart Lock, clearing cache, cleaning history, RAM booster, and more features are available. After taking a look at this app, you'll agree that it'll be indispensable as a regular battery saver.
Important Characteristics
This app can help you extend the life of your phone's battery.
When you need to enhance the charging feature, the app will alert you.
It gives you a good idea of how to make a long-lasting battery.
A Smart Lock mechanism may be used to secure the app.
Other vital features are available to help enhance the phone's performance.
15. Green Battery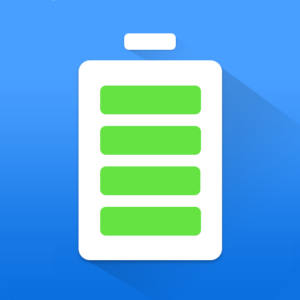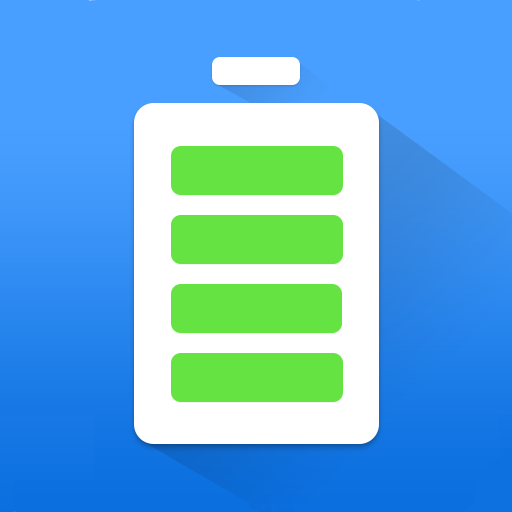 Say welcome to a new battery that optimizes your smartphone's applications. Some advanced settings are compatible with Green Battery. One tap battery savings is a feature that allows you to extend the battery life. The software will keep your phone's brightness at a constant level.
The Green Battery also has a battery-saving mode that may be customized. You'll get memory cleansing assistance in addition to battery-saving. It will provide a ranking of the apps based on how much battery power they consume. It will also assist you in obtaining all of the necessary information regarding the battery.
Important Characteristics
The software keeps track of all of your apps and generates reports on how much power they use.
The charge boost option aids in quick charging.
It will send accurate warnings when the battery is low.
You have complete control over whether or not to use the power-saving mode.
Memory optimization is also a feature of the app.
Final Words
So there you have it, the top Android best battery saver applications. Install any of the apps on this list if your phone's battery is draining quickly and giving you poor performance. It will increase the overall battery life and performance of your mobile device.