Best comercial data extraction tool of bid data will be discussed in this post. Open Source Data Extraction Tools were discussed. An "ETL tool's" major goal is to collect data from numerous databases or operational systems across your organisation and move, copy, or transfer it to a centralised database. A "data warehouse" is a term used to describe this "centralised database." ETL tools can also be used to do complex data transformations that are difficult to accomplish with simple SQL statements.
Top 12 Commercial Data Extraction Tools of Big Data in 2023.
Top 12 commercial data extraction tools of Big data are explained here.
It is an ETL tool that is part of IBM InfoSphere and the IBM Information Platforms Solutions portfolio. It creates data integration solutions using a graphical notation. It enables expanded metadata management and corporate connections while integrating data across many systems utilising a high-performance parallel framework. On distributed and mainframe platforms, the scalable platform allows for more flexible integration of all sorts of data, including big data at repose (Hadoop-based) or in motion (stream-based).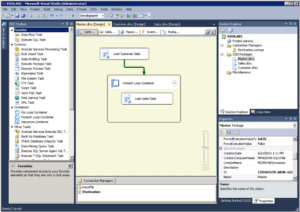 SSIS is a data integration, transformation, and migration tool integrated into Microsoft's SQL Server database. It can be used for a range of integration-related tasks, including data purification and analysis, as well as extract, transform, and load (ETL) operations to update data warehouses. Also check Best startup marketing campaigns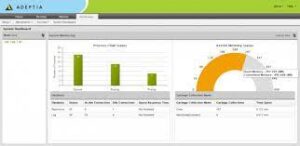 Adeptia provides full ETL functionality with a simple, straightforward interface, allowing users to transform a variety of formats. Adeptia ETL Suite is even built for non-IT people, offering business users the ability to access data in real-time and convert it to meet their data, while IT manages procedures and ensures data is kept securely and accurately.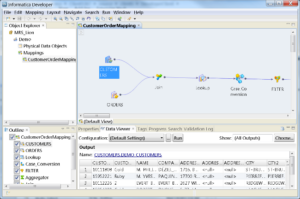 Informatica Power Center is a widely used data warehouse extraction, transformation, and loading tool. The client tools, server, repository server, and repository are the major components of Informatica PowerCenter. The ETL Layer, which includes the Power Center server and the repository server, completes the ETL operation.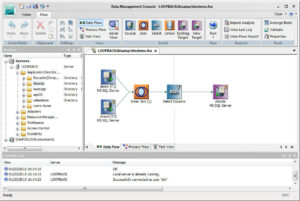 Data Migrator is a powerful and comprehensive automated solution that makes creating, maintaining, and expanding data warehouses, data marts, and operational data stores a breeze. Fast end-to-end ETL process generation using diverse data formats across disparate computing platforms is made possible by an intuitive interface. Furthermore, a change data capture function loads only updated records into your data source, drastically lowering the time it takes to refresh data and enabling a near-real-time data warehouse.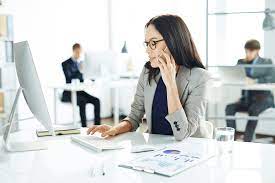 Elixir Data ETL is a self-service data manipulation tool for business users and enterprise data processing. Its visual-modeling methodology cuts the time it takes to design, test, and deploy data extraction, aggregation, and transformation – a vital step for any application processing, enterprise reporting and performance assessment, data mart, or data warehousing endeavour.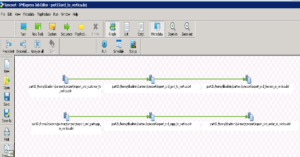 Syncsort DMX consolidates all data transformations into a faster, in-memory ETL engine. On-the-fly transformations eliminate the need for costly database staging areas or manually pushing transformations into the database. Also check patch management software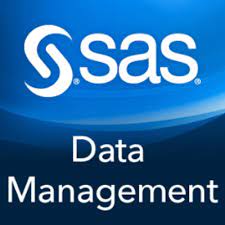 SAS Data Management allows your business users to update data, change procedures, and analyse results on their own time, allowing them to focus on other initiatives. In addition, a built-in business lexicon, SAS and third-party metadata management, and lineage visualisation features ensure that everyone is on the same page.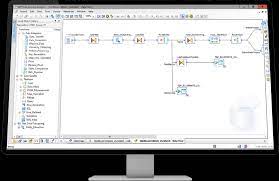 This tool assists in the integration, transformation, and improvement of data at the project or enterprise level. It provides users with a single enterprise-class solution for data integration, data quality, data profiling, and text data processing, enabling them to integrate, transform, improve, and deliver data.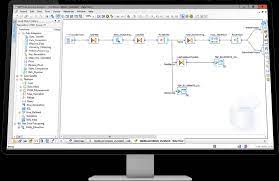 It offers Extract Load and Transform (E-LT) technology, which boosts performance and lowers data integration costs – even when working with disparate systems. Heterogeneous platform support for enterprise data integration and knowledge modules for optimal developer productivity and extensibility.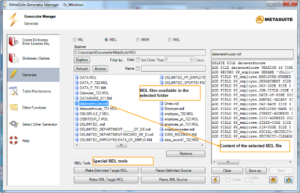 Meta Suite provides you with a quick time-to-value, scalability, and a large number of supported source and target file and database types. Apart from extracting, loading, and merging operational data, it can also be used to consolidate and rationalise data, providing assistance for Master Data Management.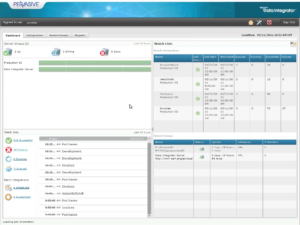 It has now become a component of Actian. Although the software is extremely easy to use and does not require a particular skill set, it conducts complicated integration procedures. For design, implementation, and maintenance, its comprehensive capabilities are incredibly intuitive and configurable — without the sticker shock. Both the on-premise and cloud versions have the same full-featured web UI. Also check workflow management system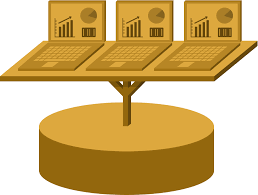 It's a robust and adaptable data integration engine that pulls information from a variety of sources. Pitney Bowes Software created it, and it offers a comprehensive collection of data transformation tools to improve its business value. It allows you to analyse data and generate useful reports to help you better understand your business.
The sort of demand one has, which differs from business to business, determines the programme or tool to use. In comparison to a clothing store, a telecom company would have a lot more data to manage. As a result, a telecom company would choose a tool that allows them to work with complex data. A retail store, on the other hand, would choose an easy-to-use tool with fewer complications because it lacks programming abilities and technical knowledge.