For the time being, organizing the photographs is a must. Every day, you receive hundreds of photographs, all of which must be sorted or put in some manner. If your photo organizer and arranged properly, you will be able to quickly access them anytime you require a photo.
Photo organizer software allows you to organize your photos, save them in a logical sequence, and eliminate the ones you don't need.
Photographers frequently have hundreds, if not thousands, of photos scattered across several files on a dozen different devices. Rather than wasting time attempting to handle all of those photos on your own, hire an organizer.
But how can you keep track of all of your photos in one place? It is not necessary to be concerned because various photo organizer tools have been developed to handle and keep all of your photographs in one location.
Top 10 Best Free Photo Organizers for Windows 10
The top Photo Organizers for Windows 10 are listed below.
1. Adobe Bridge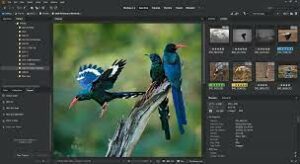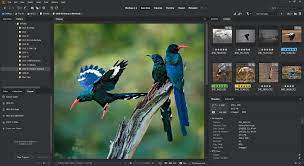 Adobe Bridge is a photo management software that allows users to manage and organize their photographs in a variety of ways. It is entirely free to use.
Both Windows and MacOS are supported by Adobe Bridge. All of the images are in one location, and the user may quickly organize them in any way he or she wants. Adobe Bridge supports drag and drop, making it simple to submit pictures to Adobe Stock.
The panoramic and HDR photos may be managed and stacked. Import and export options are provided for importing and exporting photos from and to any location. Adobe Bridge provides its customers with centralized color settings.
2. Magix Photo Manager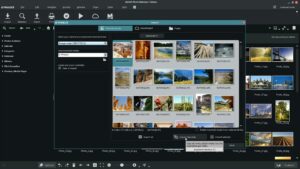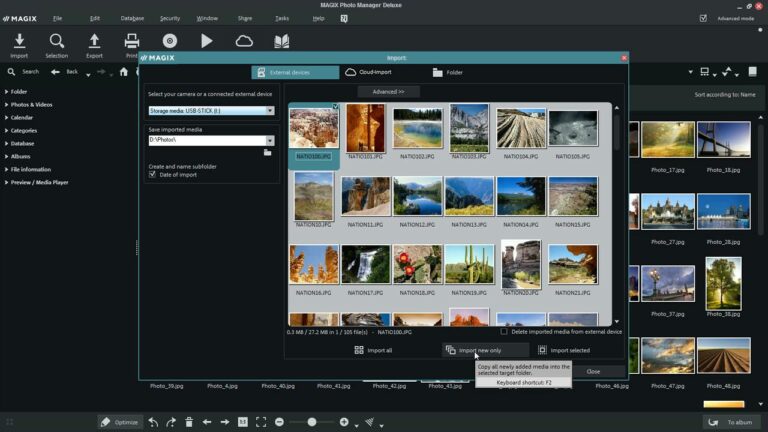 Magix Photo Manager is a freeware that allows you to manage all of your images. The Photo Manager's functions, like its interface, are basic and easy to use. You may immediately import any images from your mobile phone, digital camera, or other sources into the Magix Photo Manager Tool.
The program helps you to delete duplicate images by automatically locating them, and then reviewing and deleting them if there are several copies of the same photo. The Magix Photo Manager includes basic editing tools such as cropping, red-eye removal, and image optimization.
The export feature allows users to save their photos anywhere they choose. You may use the Photo Manager to build albums and slideshows. You may prioritize photos by giving them a high, medium, or low grade. It includes the "showfy" sharing tool, which allows you to share photos with your friends and family.
3. dijiKam Photo Manager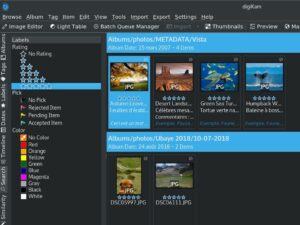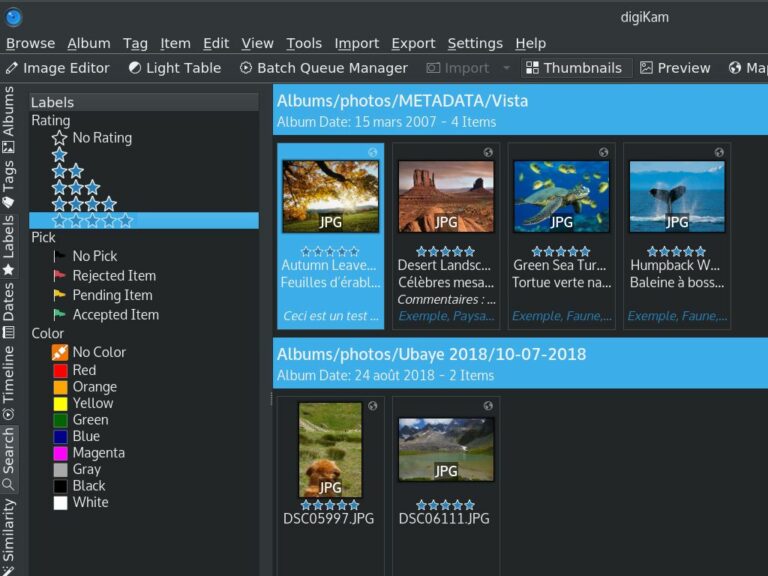 dijiKam Photo Manager Professional photographers and photographers utilize the dijiKam Photo Manager to organize and modify their photographs. All of the images were placed in an album by the tool.
The photos in the album may be organized or sorted in any sequence that the user likes. Additionally, it assists users in enhancing, managing, and editing their photographs.
With dijiKam Photo Manager, you can import photos from any external source and begin arranging them. And it's possible to share it using the tool.
4. FastStone Image Viewer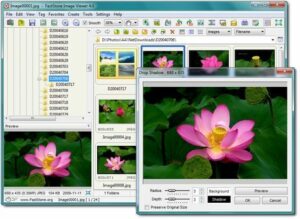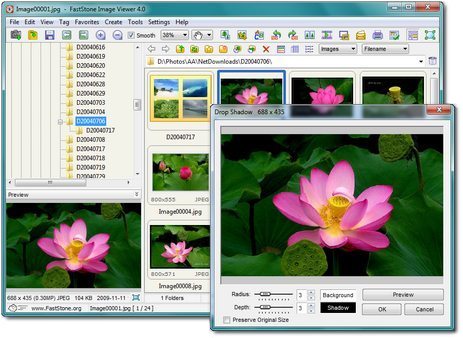 FastStone Picture Viewer is a management application that includes a number of functions for image management and simple editing. The FastStone Image Viewer has a number of useful functions and settings, including photo management, enhancing, cropping, red-eye removal, comparing, resizing, and emailing.
The FastStone Image Viewer allows you to create slideshows of your photos with various transition effects. Its performance is quick and consistent. This supports a wide range of file types, including jpeg, png, jpg, bmp, and many others.
5. XnView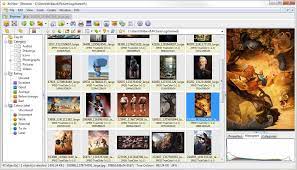 XnView is a simple picture organizer that allows you to organize and improve your various photos. It is mostly employed for non-commercial purposes. This tool is both sophisticated and easy to use.
Because of its user-friendly design and beneficial functionality, XnView is a popular choice among users. It allows for easy management through batch processing, metadata support, and the detection of duplicate files.
6. Picajet Digital Photo Management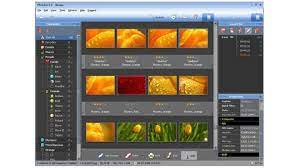 Picajet Digital Photo Management is a program that allows you to manage your digital photos. Picajet Digital Photo Management is a program that allows users to organize their images in a variety of ways.
It allows you to import photos from any external source and begin editing and organizing your files. In Picajet, the drag-and-drop feature is available.
Picajet has a variety of categories to choose from if you wish to organize your photos in a certain way. You may sort photographs by rating, file size, date, or any other term you choose. Picajet may also be used to view picture metadata. Picajet may also be used to retrieve lost files.
7. Nikon ViewNX-i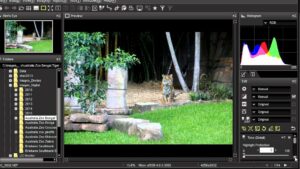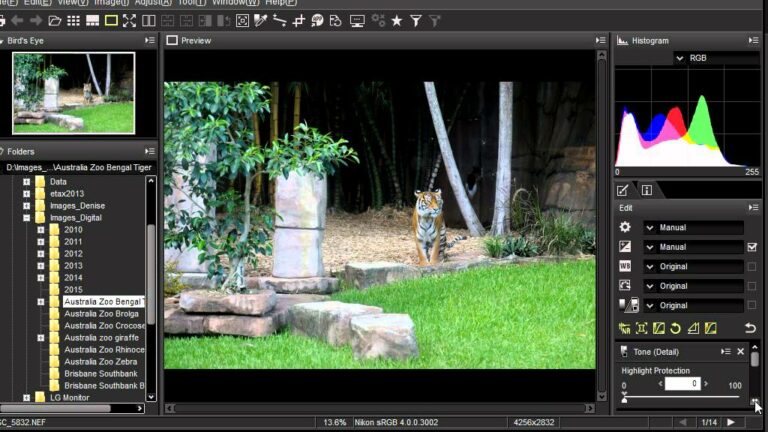 The Nikon ViewNX-i is a digital camera that was developed by Nikon. The Nikon ViewNX-I is a fantastic management tool that inherits capabilities from the Nikon ViewNX-2 software and improves browsing functionality. Its photo tray allows you to save temporary files and photos from a variety of directories.
Your RAW photographs are converted into corrected and improved images by Capture NX-D. You may post your files to Facebook, YouTube, and NIKON IMAGE SPACE with the Nikon ViewNX-i.
8. Fresh View Multimedia Organizer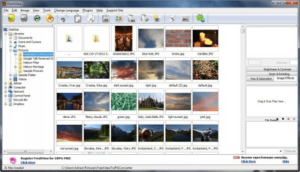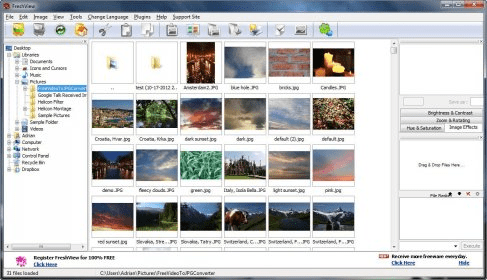 A Multimedia Organizer with a Fresh Perspective Fresh View is an image management solution that offers a variety of functions in one convenient location. You may organise your files in a variety of ways to suit your preferences.
All of your photos may be organized into separate folders, and thumbnails of folders can be shown, allowing people to browse their images without having to open each one. Fresh View Organizer is freeware, so you don't need to acquire a license to use it.
9. Pictomio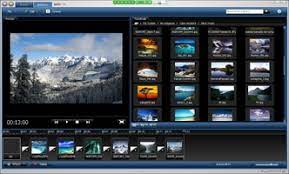 Pictomio supports almost all image, music, and video file types. Pictomio amuses its users by organizing their thousands of media assets in a simple and accessible manner. The utility organizes pictures and video files into several categories and orders.
2D or 3D images can be arranged on a slide with various transition effects. For additional improvement and better organization of media assets, the image manager and EXIF editor are provided.
10. PicPerk image Viewer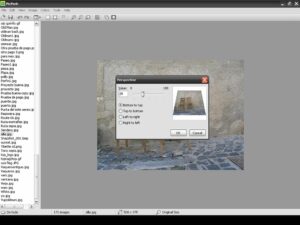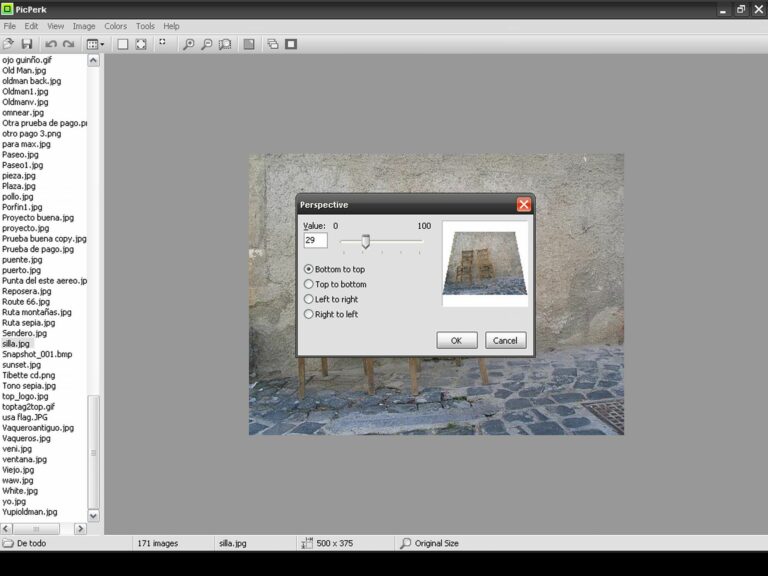 PicPerk is an image management program for Windows users that includes a number of useful functions for managing any photo or media file. PicPerk is a program that supports all image formats.
PicPerk has basic editing tools such as Full Size View, Red Eye Removal, Cropping, Resizing, and Printing. You may organize all of your photographs into slides by category so that you can quickly access them when needed.
The Most Effective Photo Organizer
Adobe Bridge is, in my view, the greatest Photo Organizer application for your photos. Because it is gratis and comes from the well-known Adobe corporation. In detail, you may simply compare two images, one before and one after improvement, using this tool.
When you click on any portion of the photo, a zoom image will appear, allowing you to compare it to other images. You may give any image a star to make it a high or low priority so that only the photos with which you wish to work will be presented to you.
Various pictures can be kept in different folders. Also, utilize the filter option to remove your chosen picture or file. Drag and drop is a simple option. Adobe Bridge supports a wide range of picture formats.
You may also share or keep your photos elsewhere by using the import and export options. As a result of its wonderful and useful features, it may be referred to as the Best Photo Organizer. Start organizing and managing your photos and media files with any Photo Organizer. Also, tell us which tool you prefer for your photographs and why.