Apple Inc. is one of the most secure companies, and the products it creates (iPhones, iPads, systems, and other gadgets) are quite dependable. However, nothing is impossible in the realm of technology. In this post, I'll discuss some of the finest iCloud Bypass programs for removing iCloud Bypass Tools activation, as well as some other pertinent information on the issue.
Because of Apple's stringent security, we've had to deal with a slew of vexing difficulties, and iCloud Bypass Tools activation is the latest. If you acquired a used or stolen iPhone, you're probably having trouble unlocking the iCloud Bypass Tools activation. Also, take advantage of the Grammarly free trial.
There are several bypass programs designed specifically to help you get around this problem, but picking the right one may be difficult. Therefore, we've included some of the finest iCloud bypass tools in this post.
Note that we are completely fair and independent in our listing; no developer has paid us to include their names.
Top 10 Best iCloud Bypass Tools for Lock Removal 2021
There are a plethora of techniques for iCloud Bypass Tools activation, but most of them are either surveys or bluffs. Choose any of the tools listed below to avoid wasting your valuable time, since we have thoroughly evaluated them all. Each iPhone lock removal gadget is flawless in its operation. Let us not waste any more time and move on to the next item on the list.
1. iCloud Bypass Tool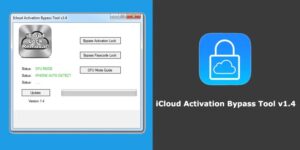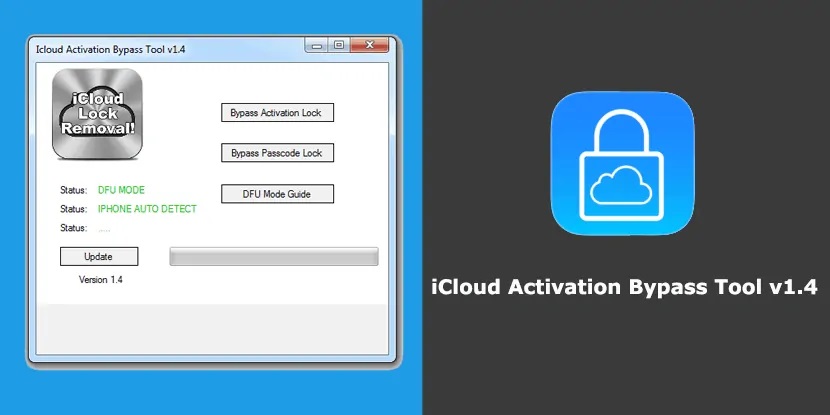 This program may be used to completely delete iCloud from a device as well as circumvent the iCloud lock. It is, to my knowledge, one of the oldest iCloud bypass programs that is still operational.
It is compatible with virtually all iOS versions, but it does not support the most recent Apple devices. If you have an older iOS model, such as an iPhone 6, the iCloud Bypass Tool will certainly assist you in permanently removing the iCloud limitation.
Advantages:
The iCloud Bypass Tool provides you with a simple and functional platform.
Disadvantages:
Most current iOS devices are incompatible with them.
2. iCloudin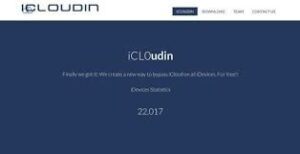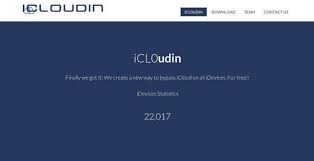 The most popular tool on the market for permanently bypassing iCloud activation. iCloudin has a very basic and user-friendly design, which sets it apart from other programs that have a lot of technical issues.
The iCloudin is available for free and works with iOS versions 7.0 and above. To make things easier for individuals, it also includes a detailed tutorial that will walk them through the entire procedure. iCloudin is the best bypass tool for you if you're looking for an easy and safe way to bypass iCloud.
Advantages:
The user interface of iCloudin is basic, which makes it more attractive.
Everyone can grasp the tool thanks to the detailed tutorial guide.
3. Doulci Activator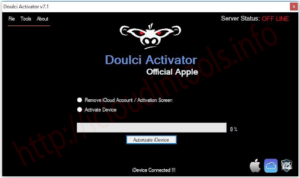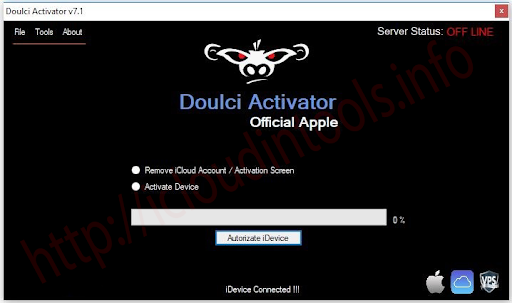 Doulci Activator, also known as the Doulci Unlocking Tool, is a tool for bypassing and unlocking iCloud. It can be used on a variety of iOS devices, including iPhones and iPads, which is a huge plus for iOS fans.
It requires no complicated setup and unlocks in only 18 minutes. Because the Doulci Activator is free, it is a dependable and viable choice to consider.
While my program is capable of unlocking virtually all iPhone devices at the time of writing, I am unsure about future iOS developments. However, you may leave a comment below and we'll let you know whether it works with that particular device or not.
Advantages:
The Doulci Activator has a light configuration, which speeds up the unlocking procedure.
One of the main reasons for selecting it is that it is compatible with virtually all iOS devices.
4. Gadgetwide iCloud Bypass Tool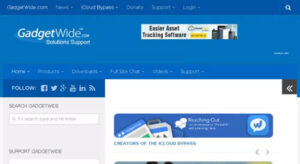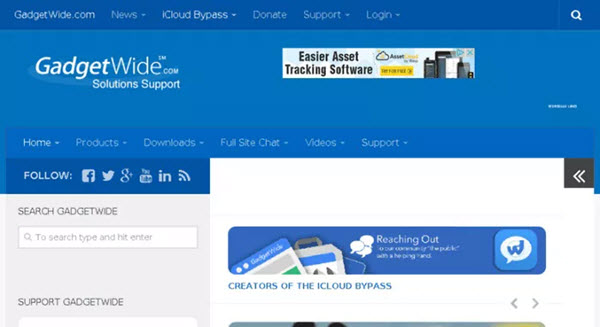 Gadgetwide is a trustworthy iCloud bypass tool that functions similarly to other bypass programs. It is exclusively available for Microsoft Windows, but it supports virtually all iOS devices and versions (with the exception of the iPhone 8+ series).
Gadgetwide, unlike any other bypass tool, has a simple interface that requires no technical understanding to utilize. If you're an ordinary iOS user who doesn't want to get bogged down in technical details, Gadgetwide is unquestionably a viable alternative.
Advantages:
The interface is simple and user-friendly, making it easy for the user.
When it comes to compatibility, it is all-encompassing.
5. Open My iCloud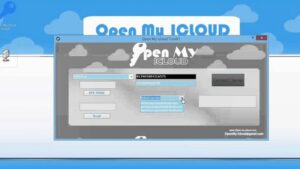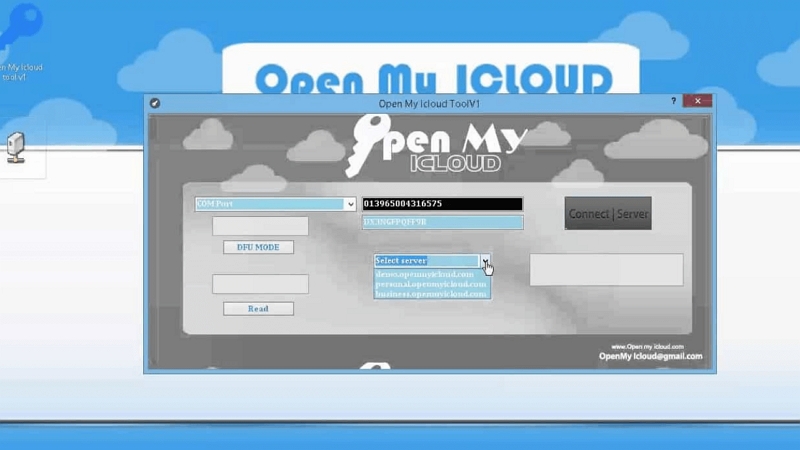 Open My iCloud is, in my opinion, one of the fastest iCloud bypass solutions. It claims to unlock a smartphone in 8-10 minutes, which is extremely rapid and one of the main advantages of using OMiCloud.
It works with all Apple devices and the majority of iOS versions. Open My iCloud has a user-friendly interface that anybody can utilize. If you're looking for something quick and dependable, Open My iCloud is the way to go.
Advantages:
It is really fast, taking only 10 minutes to unlock your smartphone.
By entering the device's IMEI number, Open My iCloud can even unlock the device.
6. iActivate iCloud Remove Software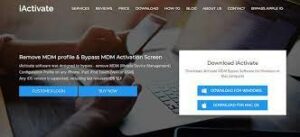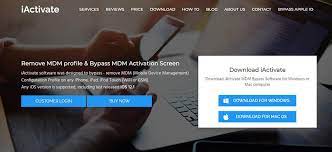 Unlike its name suggests, it's a good program for bypassing iCloud activation without getting bogged down in technical jargon. It is essentially a Windows program that is completely free to use and does not contain any intrusive surveys or advertising.
If you're looking for a good way to unlock or bypass iCloud, iActivate is without a doubt the best solution. I propose that you avoid comparing bypass software and instead choose one from the list, since each one has been well tested and is guaranteed to function.
You might also be interested in learning how to get Whatsapp status videos and the top Android rooting applications.
Advantages:
iActivate does not display surveys or other advertising, making it a trustworthy and respectable iCloud bypass solution.
It works with virtually all iOS devices, but not the most recent ones.
7. iPhone Hacktivate Tool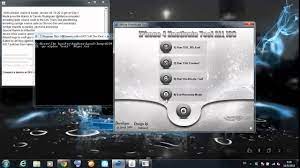 This utility outperforms its name thanks to its user-friendly interface and great performance. The main disadvantage that makes it people's final pick is that it is only compatible with older iOS versions such as iPhone 4 and 5.
Apart from that, it is without a doubt the greatest iCloud bypass tool, with a plethora of other features to entice any iOS user. If you're running an older version of iOS, utilizing this program to circumvent iCloud is a piece of cake.
Advantages:
The iPhone Hacktivate Tool is quick and easy to use, with no technical issues.
Disadvantages:
Higher iPhone models are incompatible.
8. iCloud Assistant Pro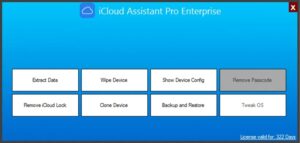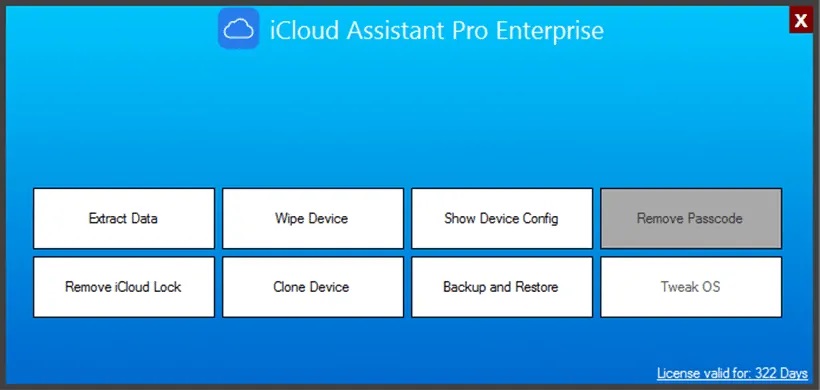 iCloud Assistant Pro is another solid tool for permanently bypassing iCloud activation. The iCloud Assistant Pro interface is simple to use, making it easy for anybody to run the app.
Aside from its simplicity, it offers quick processing, making unlocking or bypassing a breeze. This is the program you should use if you're looking for a secure and simple way to circumvent iCloud activation.
Advantages:
An easy-to-use UI with almost no technological difficulties.
For those with little technical skills, iCloud Assistant Pro is quick and dependable.
This bypass program works with nearly every version of iOS, even the most recent iPhone models.
9. iPad iCloud Remove Tool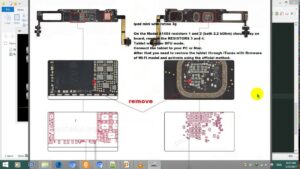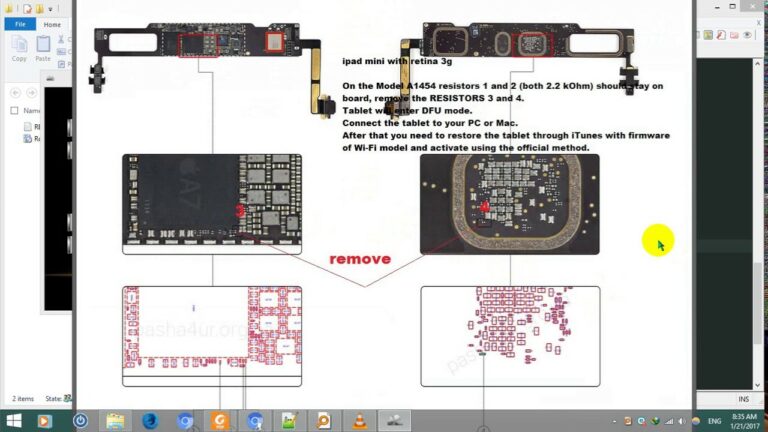 It's famous for circumventing iCloud on iPads and other iOS devices. Because of the numerous functions it provides, the iPad iCloud Remove program is unquestionably the finest. Some functions are too advanced for a typical iOS user to comprehend. It is accessible for both Windows and MacOS, allowing it to appeal to a wide spectrum of users.
If you're looking for the best iCloud bypass tool, I recommend the iPad iCloud Remove tool because it offers a lot more.
Advantages:
You may disable iCloud on any iOS device, regardless of the version or model

(

even works with the latest iPhone models.)
Disadvantages:
It has a complicated interface that is difficult to utilize, which is not a disadvantage.
10. iMyFone Lock Wiper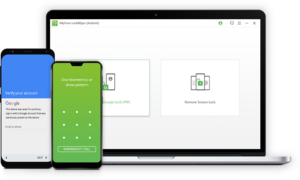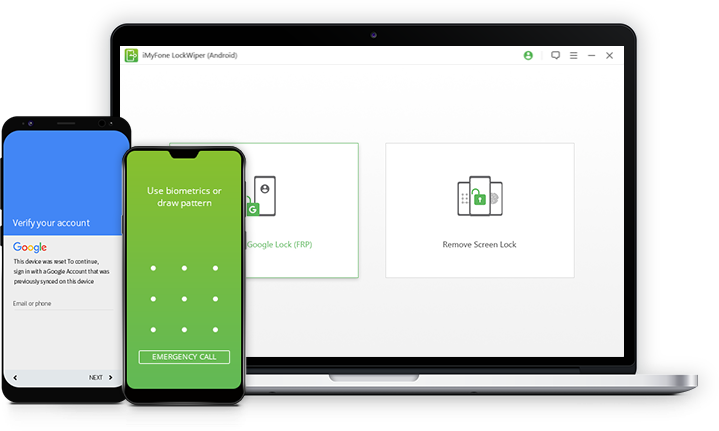 Among the bypass tools provided, iMyFone LockWiper is one of the most user-friendly. It is capable of deleting the old iCloud account in a matter of minutes. It also has the ability to disable "Find My Phone" on any iOS device.
The iMyFone LockWiper supports virtually every iOS version and is compatible with both the iPhone and iPad. If you're looking for a simple way to circumvent iCloud activation, this program will undoubtedly meet your needs.
Advantages:
It's simple to use and does a lot more than simply circumventing iCloud activation.
These were the top iCloud bypass tools that we chose just for you.
I also want you to be aware that when you download these tools from third-party websites, the software is edited and advertising and surveys are included for their own profit. You might also be interested in these top Manga Websites and Rainmeter Skins.
Final Words
After reading this extensive essay, I hope that all of your questions and worries have been answered. We do not encourage thiefs, and the purpose of this page is to inform people about technology.
In this post, I've included some of the greatest iCloud bypass programs that can assist you in permanently removing the lock. Other fascinating and useful features for iOS geeks may be found in the applications listed.
I feel there is nothing further to say on the matter, but if you have any questions or concerns, please leave a comment below. I or someone from our staff will promptly respond with a pleasant and helpful response. Also, please pass this information on to your friends who might find it interesting or beneficial.