Despite the fact that the Play Store has a plethora of great mobile Free Offline RPG Games, most of them require an online connection to give a complete, unlimited gaming experience.
Top 15 Best Free Offline RPG Games in 2021
Many people like to play different games depending on their interests. As a result, we've compiled a list of the Top 15 Best Free Offline RPG Games in 2021 for people who like to play RPG games. Let's take a look at each game individually.
As a result, gamers are frequently obliged to be near an online connection in order for it to function. However, the popular role-playing Free Offline RPG Games are now available for free offline play, allowing gamers to spend hours immersed in intriguing storylines, attractive characters, and interesting graphics.
1. Questland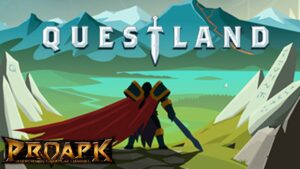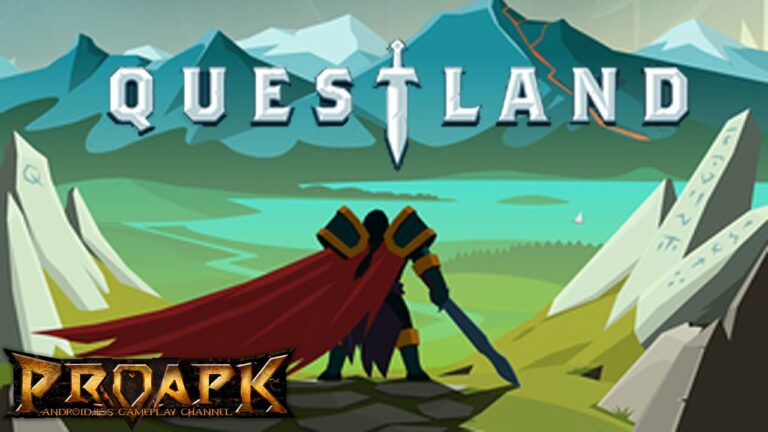 Role-playing games are usually unique and provide players with an incredibly enjoyable gaming experience. Questland is a fantastic RPG that harkens back to the thrilling epic journeys of old.
The game is simple and pleasant to play, with simple controls and extensive hero customization on each level. Once you've downloaded the app, you'll be able to begin your incredible journey fighting huge creatures in an engaging PvE campaign.
You are the hero, and between battles and monthly live events, you will receive an unexpected spectacular treasure.
Features of the Game
The narrative and events are really immersive.
Play games with guild members and have conversations with them.
A one-of-a-kind single-player hero game.
There are hundreds of fighting talents to choose from.
2. Eternium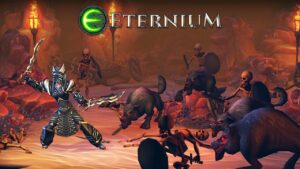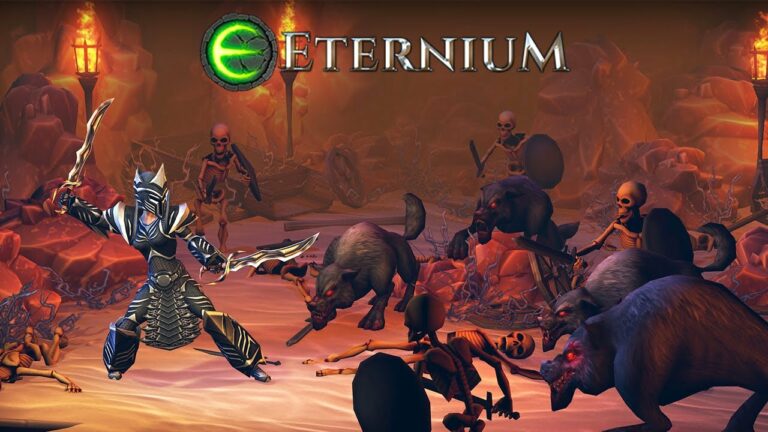 To play this premium action-based Free Offline RPG Games, you don't need the internet or to connect to a server. The player runs about, discovering various ruins and dungeons, utilizing magic, and fighting evil people, as in other mobile action games.
If you have the most recent DLC, you do have a storyline with plenty of loot to pillage and other fun gaming activities. This is one of the most popular freemium action games in the RPG genre.
Features of the Game
After each level, you'll be able to unleash incredible skills.
levels that are both progressive and created at random.
Controls that move when you tap them.
Stunning visual and audio effects.
3. D&D Style Medieval fantasy RPG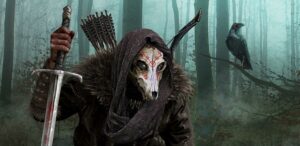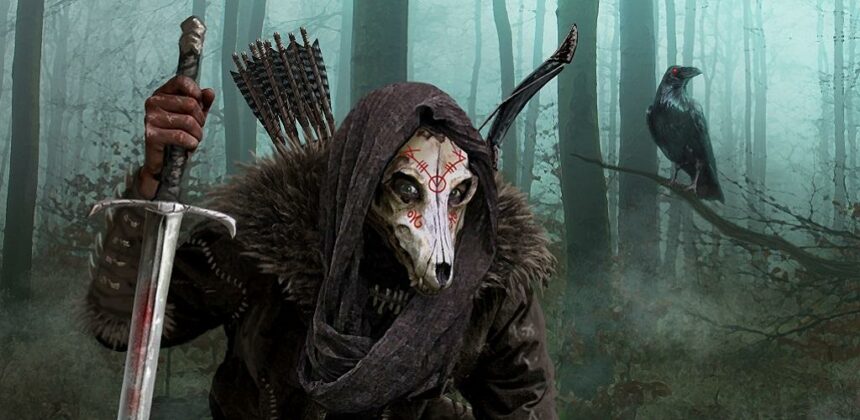 D&D, being one of the finest free offline RPG games, now allows players to play the original D&D game with new features. You may choose your favorite character and begin playing this text-based game at any moment.
The game transports you to a world of vast conspiracies with the characters from your favorite novels, and it feels like true role-playing in its purest form.
Features of the Game
Choice-based games with a wide range of options
Playing offline is a lot of fun.
1 million words in an immersive tale.
Battery life and storage space are both reduced.
There are no advertisements from other parties.
4. Postknight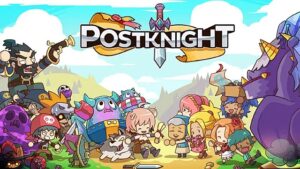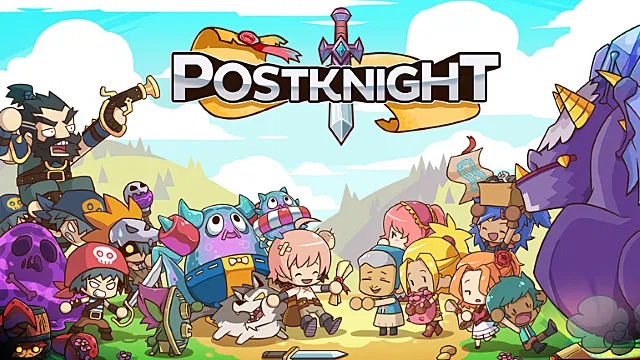 Postknight is an engaging role-playing game with bite-sized storylines. In the great realm of Kuresta, our protagonist, Postknight, is dealing with perilous deliveries.
The app is well-optimized, and it was named Best Indie in the Google Play Best Games of 2017 competition. You can travel as a post knight, racing to make quick deliveries and increasing your strength, mental agility, and other abilities.
Features of the Game
After each delivery, you'll receive exciting prizes.
A fun-filled adventure
Improve your fighting strategies and get access to new weaponry.
An easy-to-use UI.
5. Shadow Fight 2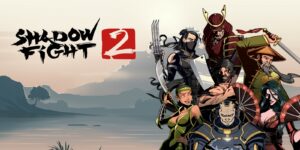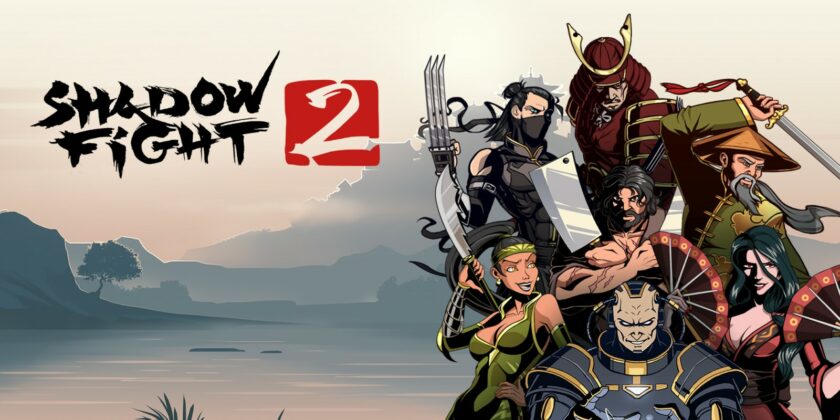 Shadow Fight 2 is a highly addictive game from the creators of the cult Android hit Vector. This immersive role-playing game combines classic fighting with role-playing to produce something intriguing.
To battle the opponents, you are armed with a variety of deadly weapons and martial arts skills. What makes it special is the amazing plot and the fact that you go through six distinct planets, each of which allows you to design a fighter.
Features of the Game
Characters and weaponry are very customizable.
A completely new combat interface has been developed.
Martial arts seem like they're alive.
An award-winning role-playing game.
6. Epic Conquest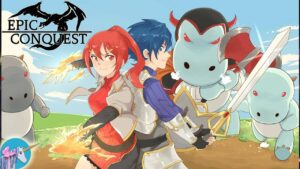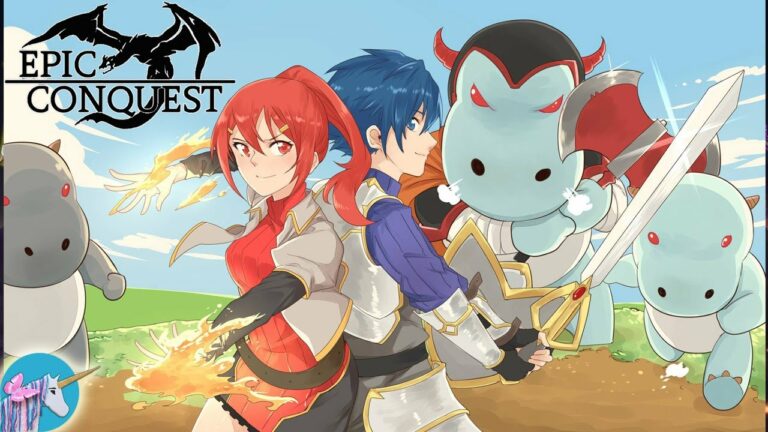 Because of the smooth control mechanism in the game as a whole, Epic Concept earns a spot in the Free Offline RPG Games in 2021.
The software allows you to journey through a lovely romance narrative with up to four characters that you may customize.
Users can play at four different levels of difficulty, including unique mastery and skill levels. You may now change into super-warriors or heroes and explore dark caverns, dungeons, and other locations.
Features of the Game
Google cloud save services allow you to save and load files.
Playing offline is a breeze.
Battery-friendly.
Using gems, collect socket gears.
7. Shadow of death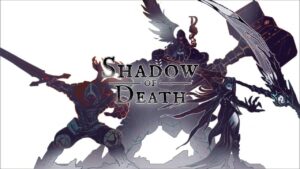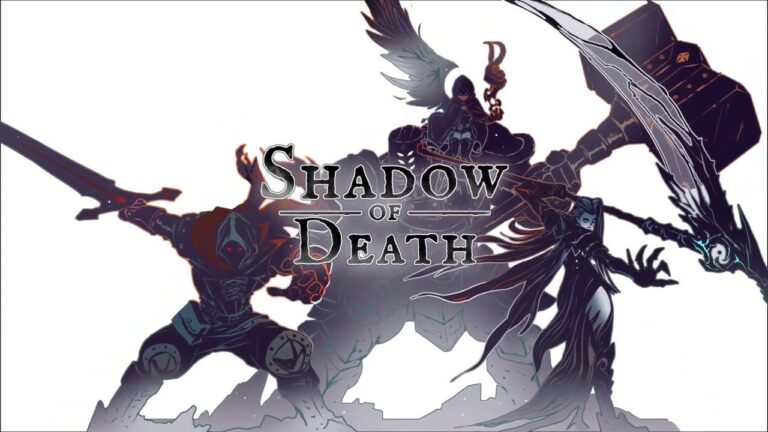 Shadow of Death is a visually gorgeous RPG game with a unique animation technique. This weapon-based game lets you fight like a warrior in a high-octane, realistic 3D setting.
The game is designed to work well on mobile devices and huge displays, allowing you to fight indefinitely. The easy touch screen controls let you use a variety of powers to defeat the foes on your path.
Features of the Game
The best pocket RPG game.
Compete in real-time with your buddies.
The game's intriguing narrative mode.
There are several customizing possibilities available.
8. Vampire's fall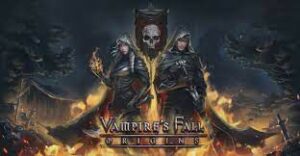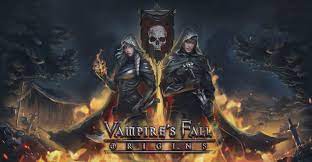 Vampires Fall is a fascinating old-school role-playing game. This is the moment to put your endurance to the test in classic PVP combat. You will enter an immortal universe after each match you win.
You have three separate skill trees and fourteen talents to choose from when customizing your character. The game's interstitial pop-ups assist you in surviving for a long time and immersing yourself in the tale. You'll be able to play in a variety of settings and with a variety of armor and weapons.
Features of the Game
The graphics are fantastic, and the animations are entirely fresh.
The App is completely free.
Maps aplenty and hidden riches
A universe that has been meticulously constructed.
9. Exiled kingdoms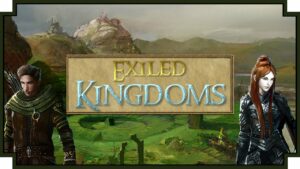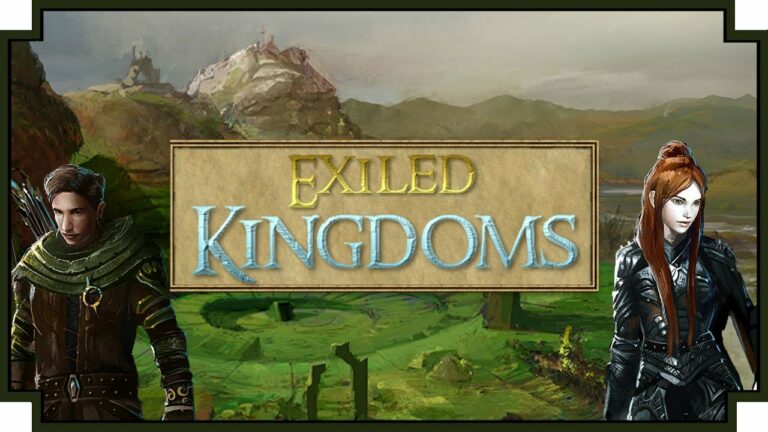 One of the top Free Offline RPG Games in 2021 is Exiled Kingdoms. Here, you may explore a unique and tough environment in which you must survive for an extended period of time.
The game is based on traditional RPG games and employs the same gameplay mechanics. After each mission, you receive improvements that help you grow your character, and you may interact with hundreds of individuals in long, engaging discussions.
There are around 30 levels and 29 missions in the free edition. A premium edition featuring hundreds of places, quests, and more sophisticated capabilities is available for a single in-app payment.
Features of the Game
30 hours of gaming with no limits.
mode of inventive narrative.
Realistic visuals that immerse you in the game.
This is a fantastic old school game.
10. Blade & wings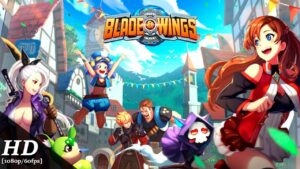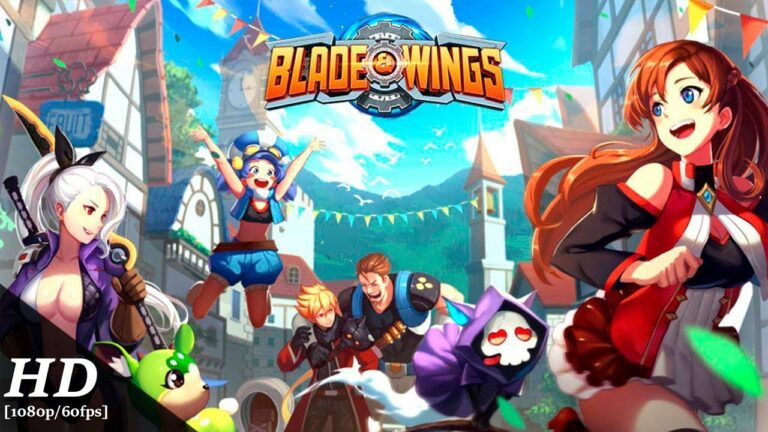 Blade & Wings is a potential mobile-friendly RPG game that is now ranked among the top 15 Free Offline RPG Games in 2021. The game progresses in a compelling tale with difficult tasks for you, the story's hero.
Unlike other RPGs, gamers may personalize their pets, which can be quite helpful in combat. The game allows players to take on the role of a powerful member of the NPC forces against other players and ferocious opponents. Play online and climb the leaderboards to become a champion.
Features of the Game
There are an unlimited number of options for personalization.
Actions in PvP and PvE in real time.
3D fantasy gaming at its finest.
Thrilling adventures all the way through.
11. Alto's Odyssey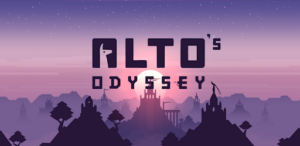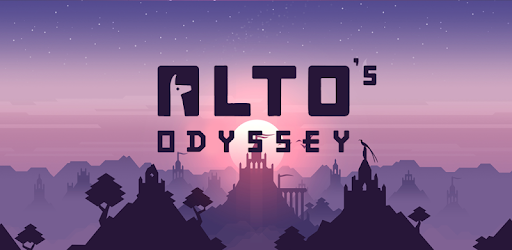 Alto's Odyssey is a relatively recent offline game that does not require the use of the internet. The player skis down the slopes, leaps, and collects cash to earn prizes such as more customizable components in this side-scrolling infinite runner.
The game is great for people who enjoy basic mechanisms and don't anticipate any prizes, plus it comes with appealing and bright visuals. As you progress, the only significant controls you have are mid-air leaps and flips. Ads are present in the free version, which may be eliminated in the premium version, but you can also purchase coins for greater customisation.
Features of the Game
Weather impacts and places that change throughout time.
Controls are simple to understand and use.
Complete 180 goals while completing mysterious tasks.
graphics and VFX that are both realistic and immersive.
12. Cover fire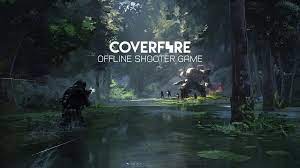 One of the greatest offline single-player games you'll ever play. Cover fire allows you to participate in specialized sniper shooting skirmishes with unique events such as Zombie Survival and Black Ops.
To battle in the dangerous conflict zone, you can modify your character and weaponry. Your mission is to be the best shooter in the world, competing against other players from all around the world for the top spot on the online leaderboard.
Features of the Game
In the online/offline mode, there are 12 chapters.
Mobile phone needs are minimal.
Improve your finest firearms abilities.
3D visuals and sound effects that are realistic.
13. Hero Wars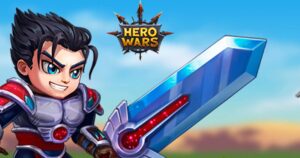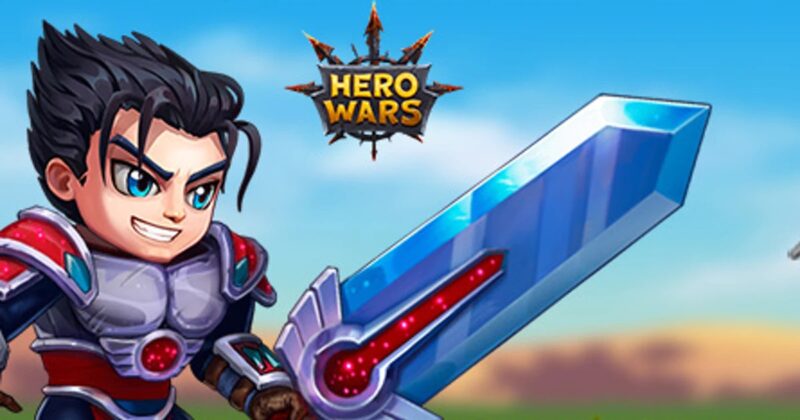 Hero Wars is a popular role-playing game in which the hero uses his special abilities to go through a fantasy fight realm. You may earn talents and level up your character to become the Dominion's most powerful protector.
Fight epic multiplayer wars in Hero Wars to reach the pinnacle of RPG adventure. Users may now join multiplayer army guilds to share their expertise.
Features of the Game
Multiplayer stages with a lot of action.
Amass prizes and improve your game.
An Adventure game in the Ultimate Fantasy universe.
Solar skins may be used in a variety of ways.
14. Day R Survival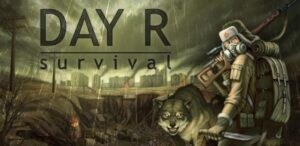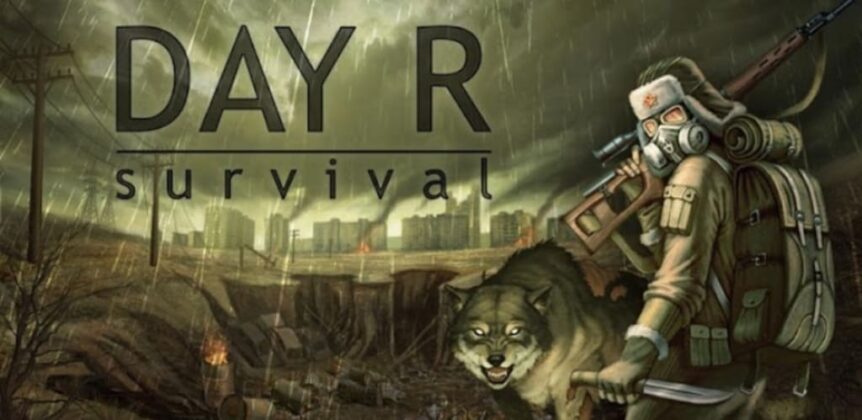 The game transports you to a world where you must escape a deadly virus and live in the post-apocalyptic Soviet Union. After the nuclear war, the globe was destroyed by radiation and terrible viruses.
Throughout this narrative mode game, you must defend your family and kill any enemies that come your way. Users may create their own items in this difficult post-apocalyptic world, which includes hunger games, dangerous creatures, and more.
Features of the Game
A true self-testing role-playing game.
Hundreds of rounds of ammo
Exciting adventures and friends.
A multiplayer cooperative mode is available.
15. Dark Sword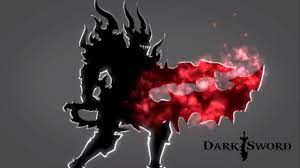 Dark Sword is a dark, stylish, and attractive game with a side-scrolling and slashing gameplay. Surprisingly, the game lacks a clear plot or an open world environment.
Instead, you'll go through 100 distinct levels with the goal of defeating the dark dragon. Dark Sword also has a thriller tough level for those looking for more intense action.
Features of the Game
There are over 150 weapons and abilities to choose from.
Support for users in real time.
Silhoutte activities are exclusive to Silhoutte.
Controls are basic and straightforward.
Final Words
The list above includes Top 15 Best Free Offline RPG Games in 2021 that you can play without needing to connect to the internet. The list has a wide variety of mobile game titles, each with the ability to excite, engross, and captivate you with its own gameplay, visuals, and characters. Some of these will certainly be worth downloading and playing with your buddies.