Plex is a well-known media player and software package. Plex used to offer many plugins for installing new features, but they stopped doing so last year. As a result, most Plex users are unaware of where to obtain the most recent Plex Plugins.
We're giving you some great Plex plugins that you can download and install on your PC to get some interesting new capabilities.
Plugins play an essential part in providing users with enhanced functionalities.
These Plex plugins are helpful for everything from subtitle support to Manga redirection on your Plex server.
It's also helpful when the default feature isn't working. These plex plugins are more efficient than built-in plugins when streaming live TV or tracking the behaviour of other users.
Top 10 Best Plex Plugins You Should Install in 2021
Even though the selection of plex plugins is endless, here are some fantastic images that I'm sure you'll want to install on your Plex media. Examine the list of the best plex plugins to see which one is right for you.
In 2021, here is a list of the best Plex plugins to install.
1. Trakt Scrobbler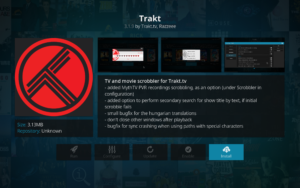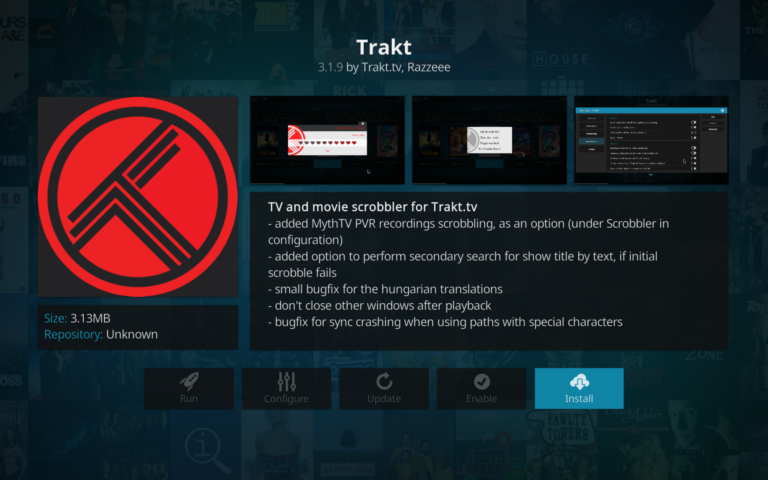 Trakt Scrobbler is one of Plex's most popular logins. You won't find it on Plex, but you can get it using web tools. This plugin is helpful since it allows users to keep track of their progress across TV programmes and channels.
It also assigns a star rating to the clips. This plugin syncs with your playlist and figures out which shows and series are the most popular. If you have many users on the same server, you could run into some issues because it's challenging to keep track of them all at the same time.
2. IPTV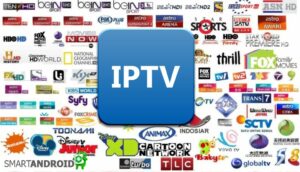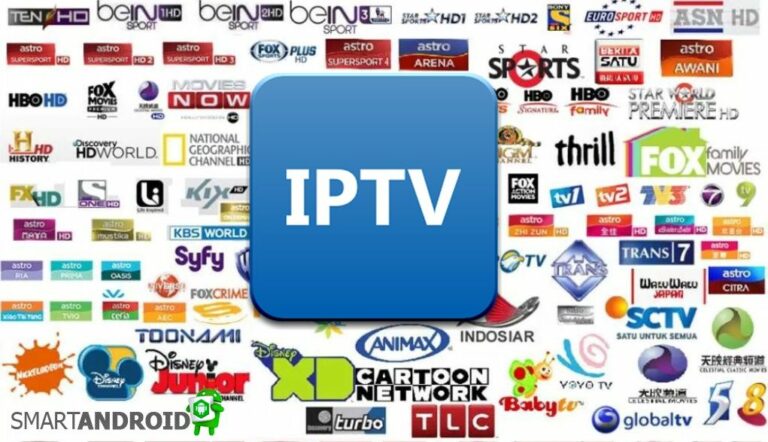 This plugin might assist you if you wish to watch live TV on Plex. Users can broadcast live TV directly to the Plex server via IPTV. Whether it's sports, news, or movies, your Plex will provide you with the entire cable TV bundle.
3. Manga Here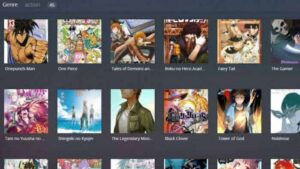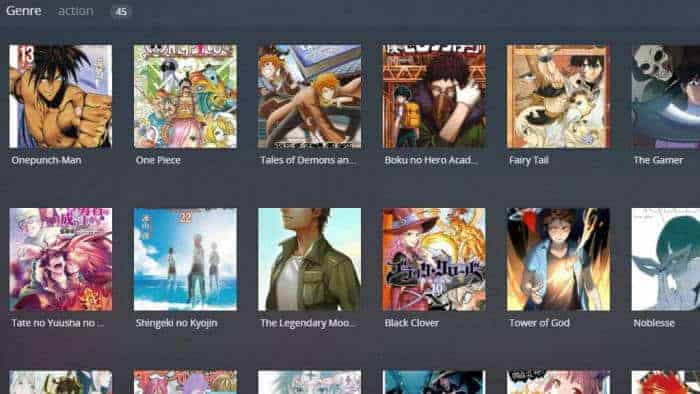 It's a new Manga-related plugin. This is a must-try plugin for everyone who enjoys reading animated comics and manga. Manga here is where your Plex server's mangas are routed. You can read mangas right on your Plex TV without being interrupted, and you can view other manga websites as well.
4. Tautulli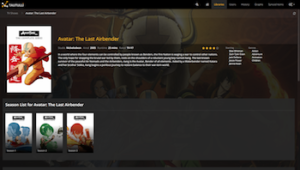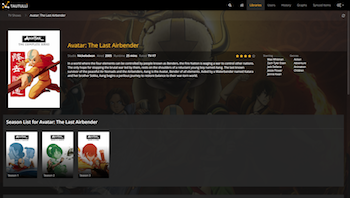 If there are a few people on your server, you can manually track the user. However, monitoring the activity of too many users becomes an issue.
Then Tautulli enters the picture. You can use this plugin to track the watch time, running shows, and bottlenecks of another user in real-time.
5. FilmOn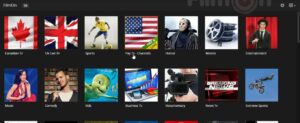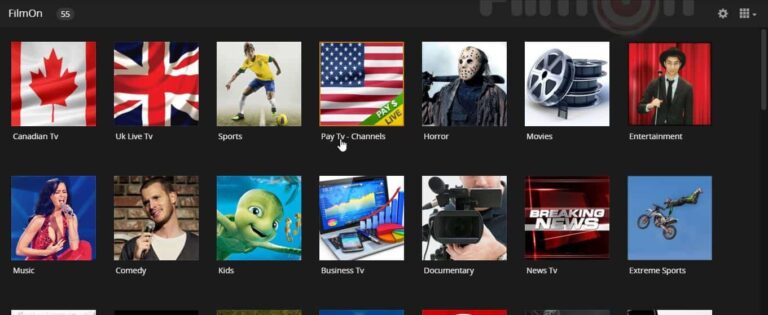 FilmOn is yet another TV streaming plex plugins that allows you to watch cable TV for free. Almost any channel, including sports, comedy, and movies, can be streamed to your Plex. It has no demographic limits. Thus it can access any worldwide material.
FilmOn is a feasible option if you want to watch n American networks in India. Remember that if the content is paid, you will be charged.
6. IceFilms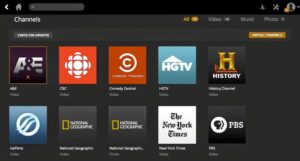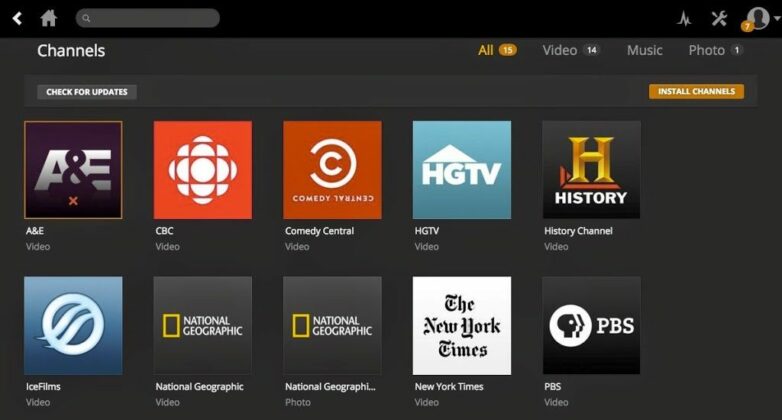 The IceFilms plugin is a must-have for Roku users. From the Roku TV, it sends the shows to your plex servers.
You may also update your email address to receive notifications about new shows that are available. Because Icefilms is seldom updated on GitHub, it's conceivable that it doesn't always work as expected.
7. Sub-Zero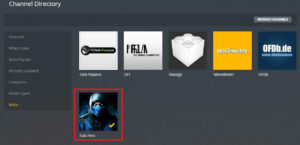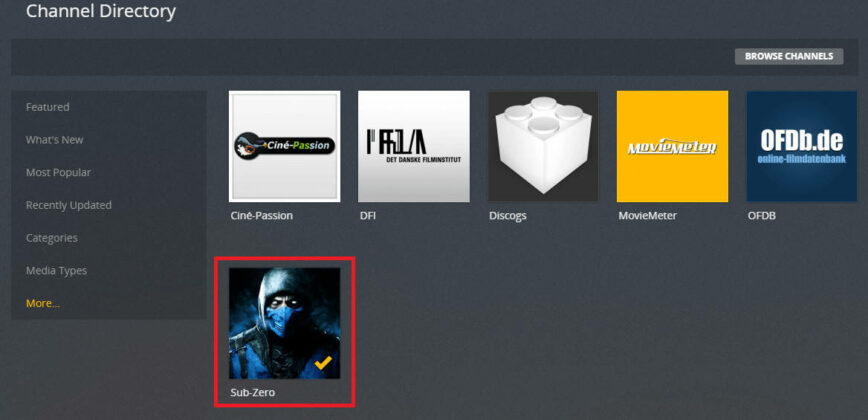 Consider viewing a thrilling show in a foreign language. Any other language becomes impossible to comprehend. Sub-Zero is a plugin that aids in the creation of subtitles for your program.
Sub-Zero is used when the built-in caption generator fails to display the caption correctly.
8. OpenPHT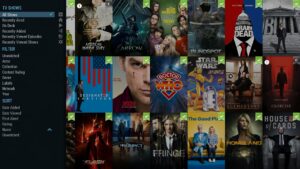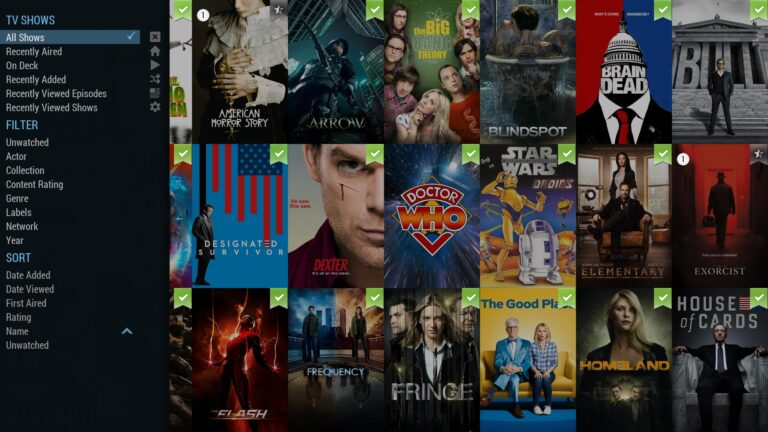 It would help if you opened a web portal each time you want to check on the server or upload content. OpenPHT is a user-friendly third-party front-end solution.
It works with practically any operating system, including macOS, OpenBSD, and others. Instead of constantly logging in, you should use OpenPHT, which is painless and straightforward.
9. Plex Export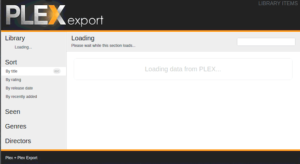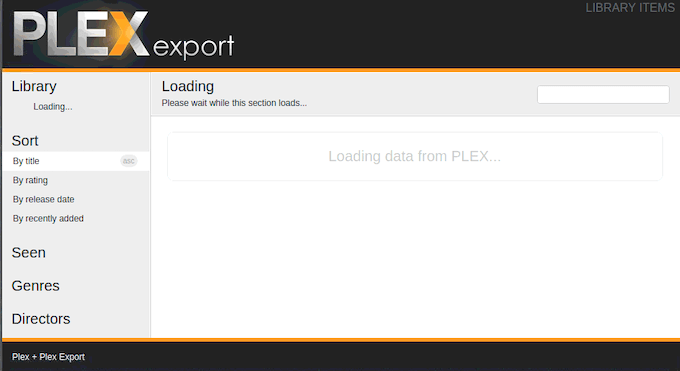 Plex Export is an excellent plugin to have if you frequently share your files with your pals.
It allows you to share your media library without giving the other person access to all of your personal information.
Plex Export transforms the contents into an HTML file with genres and categories as well as other options. As a result, the receiver will obtain a well-organized list from which to choose various categories and genres.
10. Web Tools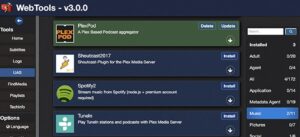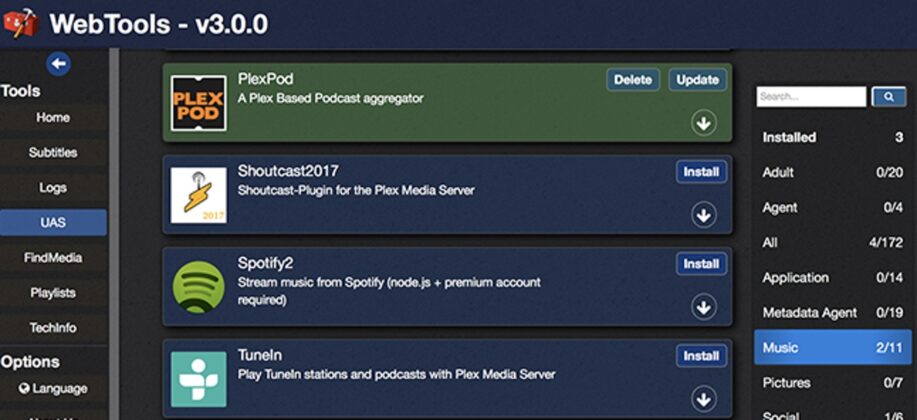 One of the most popular Plex plugins is WebTools, popularly known as the unauthorized plex app store. It allows you to download any unofficial plex server add-ons. You can discover all of your plex plugins on one platform with WebTools.
Furthermore, it assigns a unique IP address, which is displayed whenever you enter any programs. Surprisingly, the credentials you use for WebTools are the same credentials you use for your plex server. As a result, you won't have to remember as many credentials for each account.
Installing Plugins on Plex: Step-by-Step Guide
Plex offers a variety of plugins, but you must manually install them.  If you're not optimistic about how to do it, check out this simple guide.
To begin, download the plugin's Zip file from the online tools.
Copy the plugin name—bundle folder to the local Plex Plugins folder after extracting the file.
To access the local folder, right-click on the bottom tray and select "open plugins folder."
Restart Plex after pasting the plugin package to take advantage of the plugin's functionality.
Takeaway
So, there you have it: the most incredible Plex plugins to install. Comment on the Plex plugins that have wowed you with their capabilities and enabled you to create more efficient solutions.