You're undoubtedly aware that years of colouring, bleaching, processing, and heat styling may cause serious damage to your hair. But, if you're anything like us, the danger of destroyed hair may not deter you from putting your hair through the wringer in the name of beauty. Fortunately, there is something you can use when your dry, brittle hair begs for treatment. Deep conditioners are the answer. Deep conditioning treatments are vital for repairing damaged or weakened hair, "says Guy Tang, hair colorist and Mydentity founder. I suggest one to all of my color-treated hair customers.
Top 12 Best Deep Conditioners For Soft Healthy Hair 2021
These deep conditioner treatments can aid in the restoration of damaged hair shafts and the replacement of essential hair nutrients." Conditioning treatments and hair masks are not new. However, many people used to either apply copious amounts of normal conditioner and leave it on for many minutes or make a DIY treatment out of eggs, oils, and other household products. There's nothing wrong with either technique, but when your hair needs some TLC, it's helpful to have a specific product on hand. The best deep conditioners for nursing your hair back to health are listed below.
1. Best best deep conditioner for bleached hair: Olaplex No. 5 Bond Maintenance Conditioner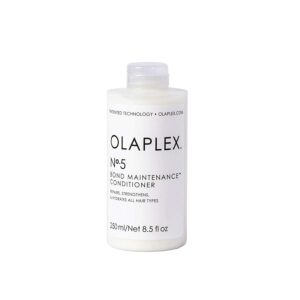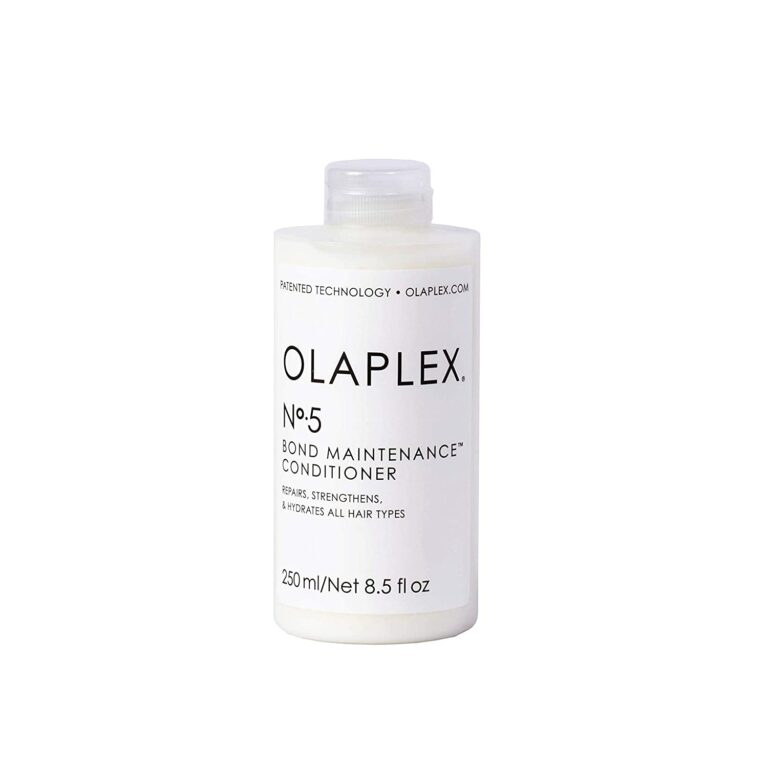 Olaplex No. 5 has risen to the top of the rankings. Previously exclusively accessible as a salon for deep conditioner treatment, the cult-favorite brand is now sought after for its ground-breaking reparative technology. While Bond Maintenance Conditioner is designed to revitalise coloured hair, particularly the bleached set, it may be used by anybody. After shampooing, work it into damp hair for a few minutes before rinsing. As a result, shiny, manageable hair that not only looks but also feels better.
2. Best Budget: Aussie 3 Minute Miracle Moist deep conditioner for dry hair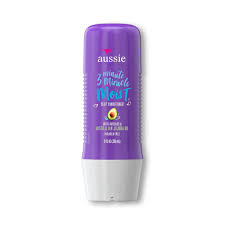 The Aussie 3 Minute Miracle is a staple when it comes to deep conditioners. Though it may be "your mother's" treatment, the prolonged acclaim is well-deserved, as it provides moisture and a silky-soft finish on all hair types.
3. Best Drugstore: L'Oréal Elvive Total Repair 5 Damage-Erasing Balm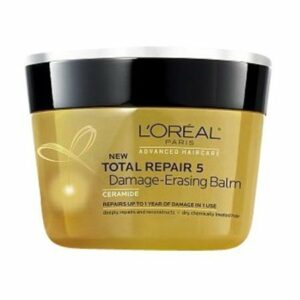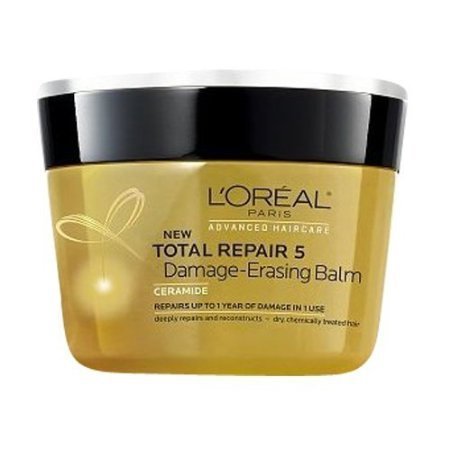 L'Oreal's multi-purpose product, Elvive Total Repair 5, can be used as a co-wash, a rinse-out mask, or as a leave-in treatment. This deep conditioner treats split ends, brittle hair, and colour damage while detangling and leaving hair super-smooth and lustrous. It also protects against high-heat styling up to 450 degrees Fahrenheit.
4. Best Splurge: Christophe Robin Regenerating Mask with Rare Prickly Pear Oil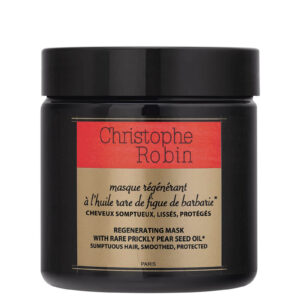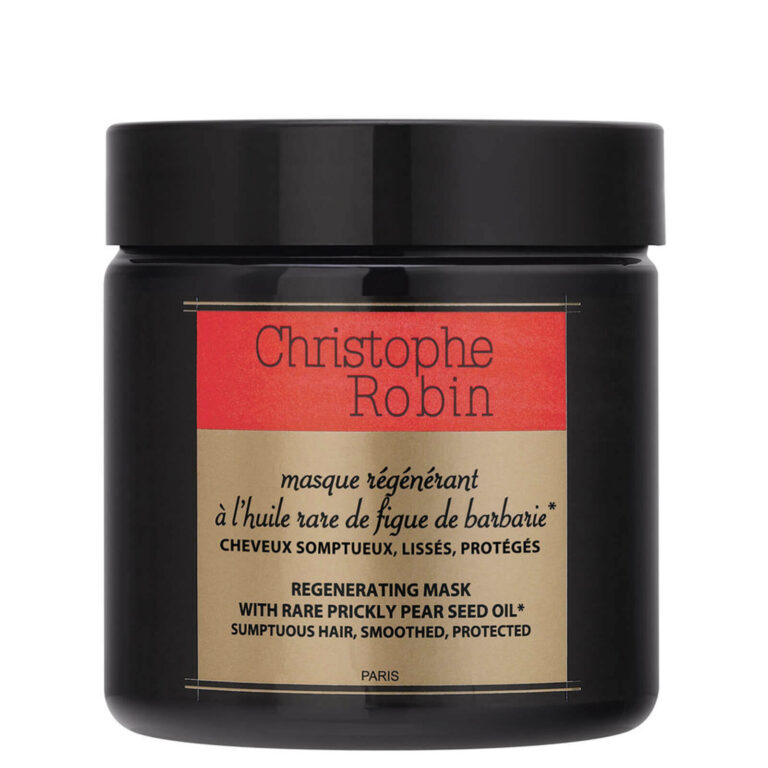 If you're prepared to invest in a high-end product that produces salon-level results, Christophe Robin's Regenerating Mask is a must-have. It also contains hair-friendly components, including plant ceramides and prickly pear oil.
5. Best Reparative: Kérastase Résistance Masque Therapiste Hair Mask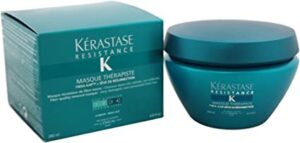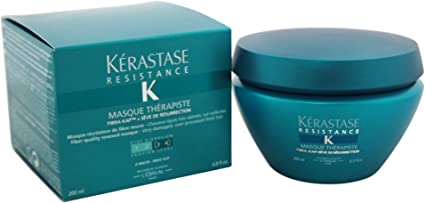 If your hair is clearly damaged, Kérastase Resistance is the product for you. This deep conditioning mask has chemicals that help repair breakage, smooth hair follicles, and strengthen fragile hair—talk about a pick-me-up.
6. Best Hydrating: Briogeo Don't Despair, Repair! Deep Conditioning Mask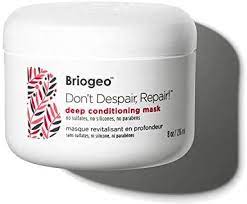 This transforming, ultra-hydrating mask is Briogeo's take on deep conditioner. Once your thirsty hair has had its first taste of the solution, you'll be reaching for it on a frequent basis.
7. Best Softening: Bread Hair-Mask Creamy Deep Conditioner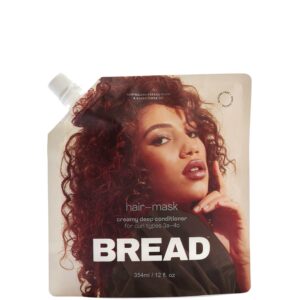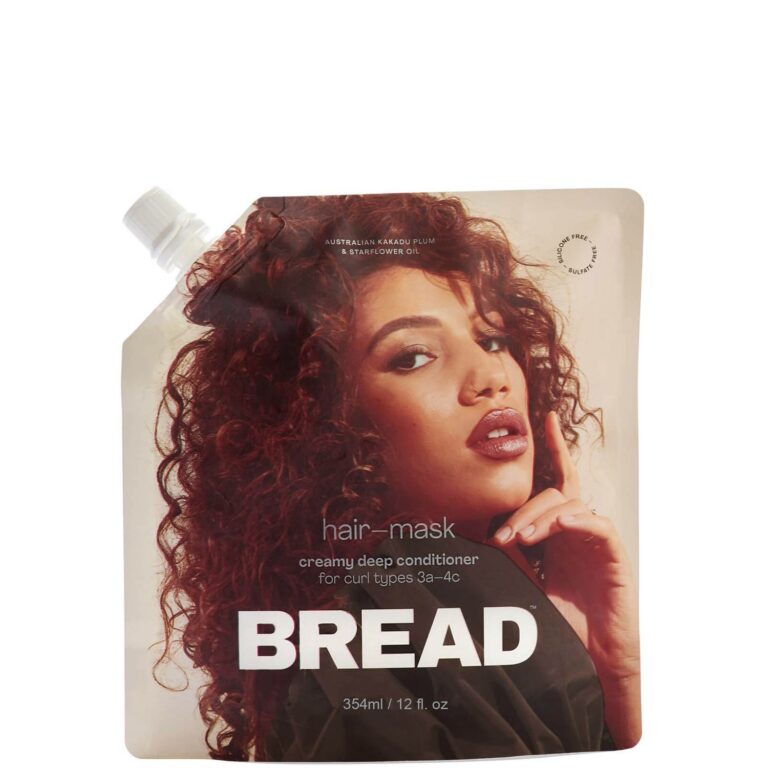 Bread Hair-Mask was created with coily, curly, and wavy textures in mind, but this extra-creamy deep conditioner may benefit all hair types. The lightweight yet ultra-velvety emulsion goes above and beyond to soften, strengthen, and moisturise your hair.
8. Best deep conditioner for natural hair: Pattern Beauty Intensive Conditioner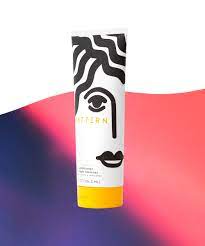 "Those with thicker, curlier hair will want a richer mix to match the porosity of their hair," explains celebrity hairdresser Sally Hershberger  Pattern Intensive Conditioner is formulated to restore natural curl patterns and tight textures. It is filled with hair-nourishing, moisturising elements that define, rejuvenate, and protect.
9. Best deep conditioner for curly hair: Curls Dynasty Pumpkin Mint Deep Treatment Masque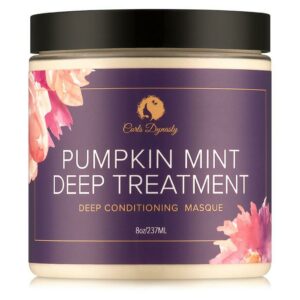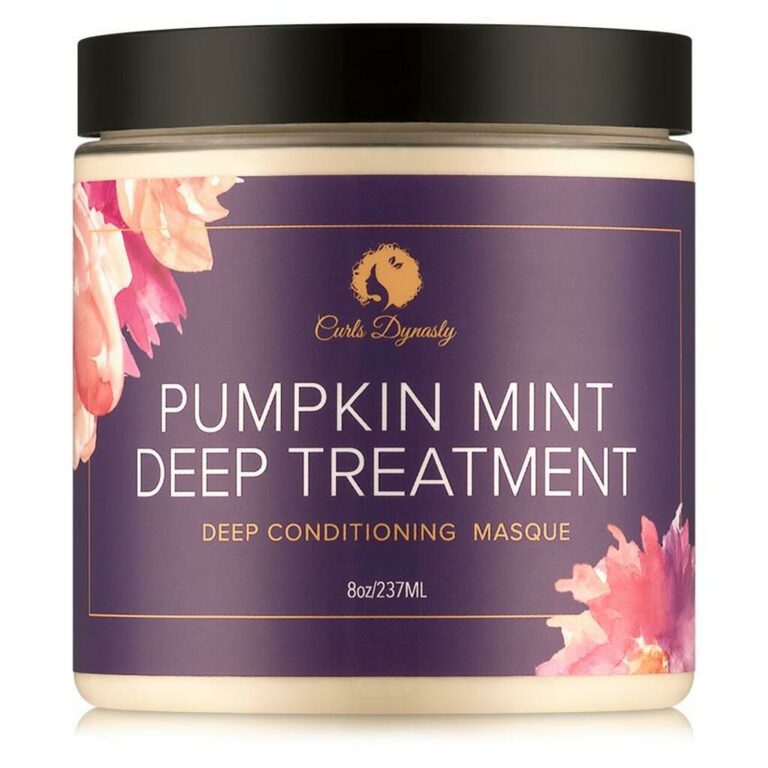 Deep conditioning treatments, such as this creamy pumpkin-infused mask, are especially excellent for curly hair, according to Hershberger. Moisturized curls keep their definition and look better when styled, "she explains to Byrdie.
10. Best for Fine Hair: Kevin Murphy Body Mass Leave-In Plumping deep conditioner for black hair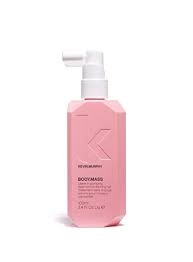 "Finer hair might look flat and greasy if you apply too many deep treatments," Hershberger says. Keeping this in mind, we propose Kevin Murphy Body Mass for those with thinner hair. It not only does not weigh down your hair, but it also claims to make it thicker, fuller, stronger, and full of bounce.
11. Best for Bleached Hair: Amika Bust Your Brass Cool Blonde Purple Intense Repair Hair Mask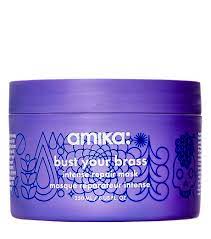 Open to everyone with highlights, ombre, balayage, or platinum hair! Bust Your Brass hydrates chemically lightened hair, resulting in dramatically brighter hair that lacks the awful brassy, orange colour.
12. Best Mask: Camille Rose Naturals Algae Renew Deep Conditioning Mask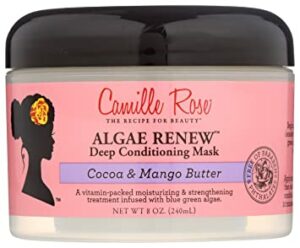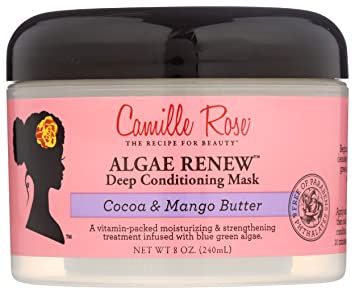 Camille Rose's beautiful mask thoroughly nourishes and moisturises worn hair. It's a go-to for curly and natural hair, but the softening, stimulating formula is adaptable enough to provide hydration to anyone's hair.
Final Word
Olaplex No. 5 Bond Maintenance Conditioner is practically unrivalled when it comes to deep conditioners. The revolutionary unique bonding component repairs and revitalises even the most damaged, brittle, and processed hair. However, if you're looking for something a bit less expensive, you can't go wrong with Aussie's famous jojoba and avocado oil-infused 3 Minute Miracle Moist Deep Conditioner (view at Amazon).
What to Look for in a Deep Conditioner 
Staining Properties
Michelle O'Connor, hairdresser and artistic director at Matrix, suggests using a product that has both hydrating and strengthening characteristics. She notes that damaged hair often has some degree of breakage, therefore it needs the strength it requires from proteins and lipids. Keratin and argan oil are two excellent examples of components to look for.
A Formulation in Concentration
O'Connor also suggests looking for products with a concentrated mix since they tend to enter the hair shaft better. "When the penetration ability is increased, the deep conditioner fills in the gaps and nicks that are present on the damaged surface of hair," she explains. This will result in smoother, shinier, and stronger hair.
Finishing Touches
While you want your deep conditioner to hydrate your hair, you also don't want it to make it greasy or weighted down. Look for solutions that will increase hydration while being lightweight and leaving no heavy or sticky residue.
Questions
Can a deep conditioner be used in conjunction with ordinary conditioner?
Is it necessary to use both a standard conditioner and a deep conditioner for dry or damaged hair, or is this overkill? If your hair is severely damaged, you may (and should) use both, according to O'Connor. She suggests using your regular conditioner as usual, followed by a deep conditioner as an extra reparative treatment.
How long should deep conditioner be left in your hair?
The length of time you should leave your deep conditioner on can vary depending on the product, so be sure to properly read any instructions on the box. O'Connor, on the other hand, claims that putting a deep conditioner on for longer than suggested would not affect your hair. In fact, many people with curls and coils like adding time, steam, and heat to further promote penetration, "she explains. This is especially important if you have fine, porous hair."