When you travel to a new nation for vacation, business, or vacation, language becomes a significant obstacle. In this case, decent translator apps for your Android phone might come in handy.
It brings back the excitement of learning a new language. These translator apps will let you immediately speak, read, and understand a foreign language. Translator apps are actually quite useful. Translator apps allow individuals to converse without the need for a human translation or months of language study.
Although most social media platforms now offer built-in translations, the majority of use cases require translating what you see on social media. In general, most translator apps are used by occasional travelers, students learning a new language, and restaurant patrons who need to translate a menu or anything.
Below is a comprehensive collection of excellent translator apps. We can, however, save you some reading time. Google Translate, Microsoft Translate, and Reverso Dictionary can handle the majority of usage situations.
Top 15 Best Free Translator Apps for Android in 2021
I'll go through the top 15 best free translator apps for android in 2021, each having its own sets of capabilities, such as a dictionary, speech recognition system, pronunciation, and offline capability. I hope this information will assist you in selecting the best option for you.
1. Google Translate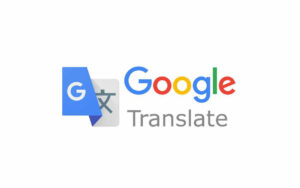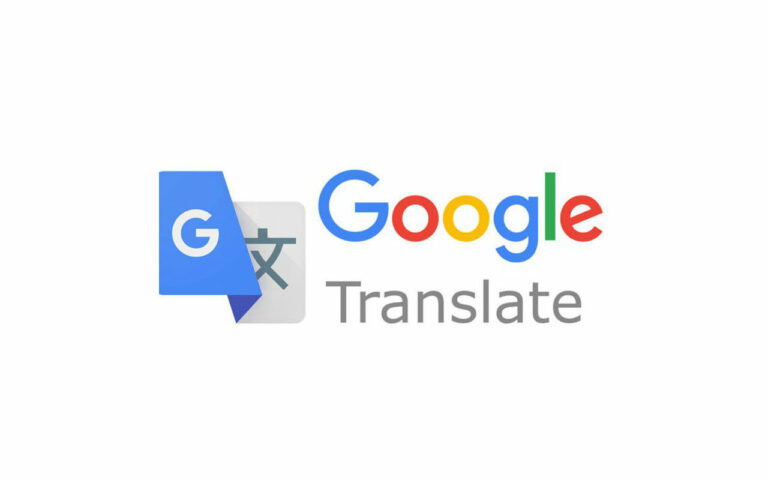 Google Translate is a well-known Android translating tool. You'll get the most bang for your buck. It works even when you are not connected to the internet. It can convert into over a hundred different languages for you.
The most intriguing feature of this software is that it can translate handwriting or any text graphics. Take a picture using your camera to get an immediate translation.
Important Characteristics:
Any text copied from any app may be translated.
Even if you're not connected to the internet, you can still use this app.
Take a picture and it will be translated into 38 other languages.
It allows for voice translation in both directions.
If you don't have access to a keyboard, simply draw the text and it will be translated right away.
You may store it and use it in the future.
2. iTranslate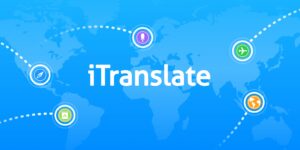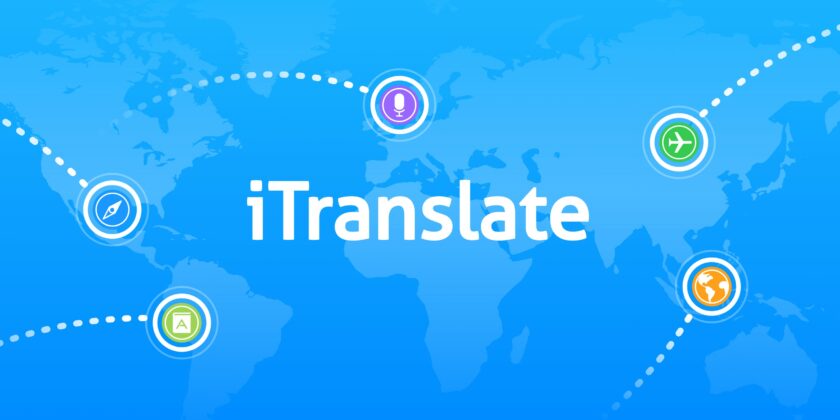 If you're looking for one of the most popular translator applications for Android on the market, iTranslate is the best option. It instantaneously translates hundreds of languages. This software may be used as both a translator and a dictionary. It's really simple to use.
Important Characteristics:
To hear translations in female or male voices, select the translation voice mode.
It has the ability to transition between dialects and generate vocabulary with separate meanings.
Enjoy a well-organized phrasebook with over 250 phrases.
Get the iMessage App, the Keyboard Extension, and voice-to-voice chats.
It will supply you with an Apple Watch app.
You may talk about your favorite dish, its history, and so much more.
3. TripLingo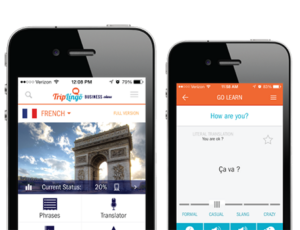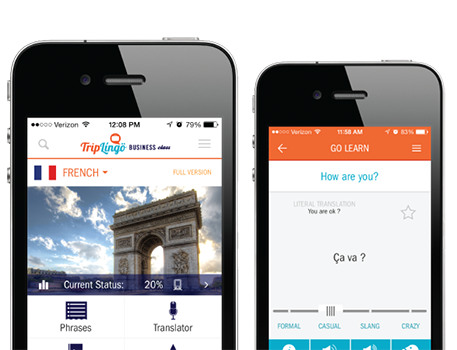 TripLingo is one of the most popular translation applications available today. This online translator program provides smooth assistance by guiding and serving as your own interpreter. You will be provided with a voice translator who will translate your language into the language of your choice. For foreign tourists, this app is ideal.
Important Characteristics:
Get access to over 2,000 phrases that will aid in the translation process.
Here you'll find over 30,000 audio tracks that have been recorded.
Take advantage of the real-time person and voice translator.
This application gives you access to a large variety of offline dictionaries.
This useful Android translation software includes an automated tip calculator.
This software has a currency converter as well as a quiz mode to aid learning.
4. Easy Language Translator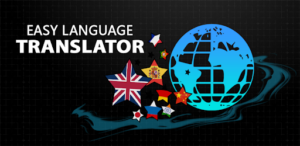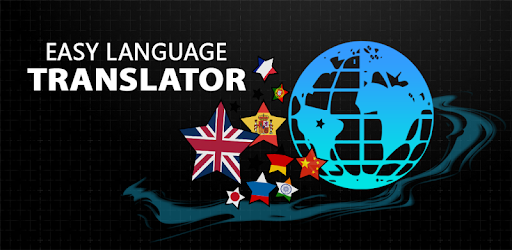 This is definitely a perfect translator software if you are an Android user seeking the finest translator applications for your Android. This software is really easy to use. It can translate more than a hundred languages and can do it in both text and speech. It has the ability to convert both speech and text to speech.
Important Characteristics:
Quick and precise translation.
During the translation process, you may listen to your own voice.
Make a note of the choice to "Add to Favorites" for future reference.
You have the option of sharing your translation with others.
You may also save and email the MP3 version of the translated section.
5. Papago
Papago is an Android translation software that specializes in Asian languages and also translates English, French, Japanese, Korean, and a variety of other languages. Both written and voice translations are available to you.
Furthermore, this software provides you with the ability to converse in several languages. Here you can discover a dictionary as well as a fantastic phrasebook to help you learn more about words.
Important Characteristics:
It provides a live translation of the given text.
It can identify text in pictures, so take a picture of the text and have it translated.
Audio and manually added texts are used to generate the translation.
Papago deciphers the meaning of the scribbled words and quickly translates them.
By simply entering the URL of a foreign website, you may enjoy the translation.
While speaking in your native tongue, make use of the simultaneous translation.
6. Microsoft Translator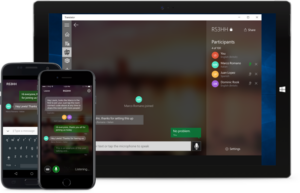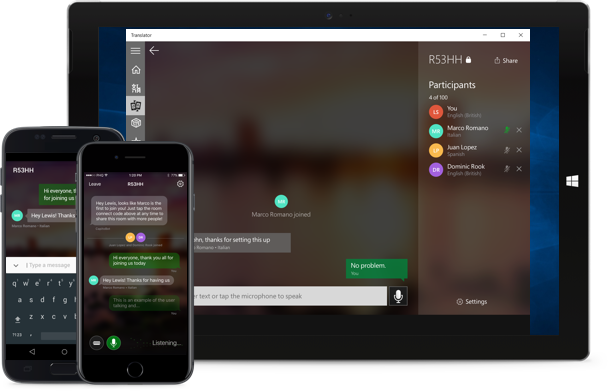 Microsoft Translator is a fantastic free Android translator application. It provides you with the option of translating your text, voice, or graphics. It'll give you access to an interesting real-time video translation feature. Its stunning design will captivate you. This translation tool will assist you in communicating with foreigners you encounter while traveling.
Important Characteristics:
Take use of voice recognition and conversation mode.
Because it has offline translation capabilities, you can translate from anywhere at any time.
Get the translation by taking a screenshot of a photo with your phone.
You may converse with several people at the same time, and this software will translate everything for you.
From each language's enhanced phrasebook, learn a variety of phrases.
You may also share the translation with others using other applications.
7. SayHi

It would be a wonderful online translator software for your Android devices if you wanted to obtain a speech-to-speech translation. It also provides translation services for over ninety native languages and dialects. It has outstanding speech recognition capabilities. It will entice you with its user-friendly UI. With a simple tap, you can change the speech tone and language.
Important Characteristics:
You have the ability to change the pace of your speaking.
Quick navigation and a well-designed, contemporary UI are included.
You may distribute the translation via online social media, SMS, and email with this translation software.
Get a talking option that allows you to communicate with your international friends in your native tongue.
This app will keep you up to speed on the latest news and will show you all of the cool features.
8. Textgrabber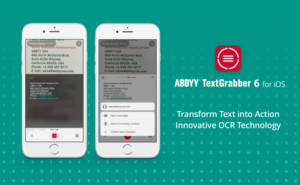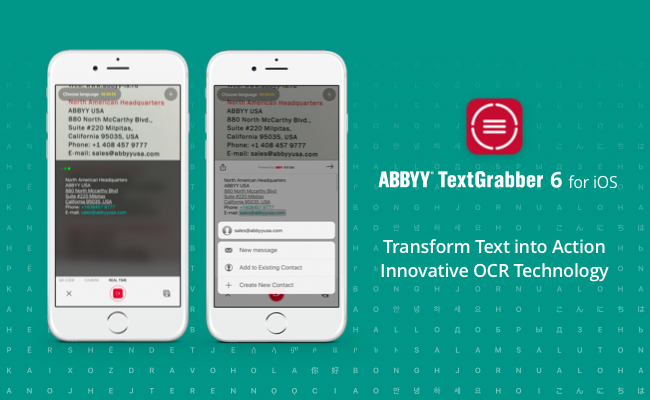 Textgrabber is one of the greatest multitasking translation applications available today. It translates and does other functions, such as creating connections, phone numbers, locations, events, and more. It has verification functionality for more than a hundred languages.
It has the ability to translate written text, picture text, and speech. This fantastic software can also search for languages on the internet and on maps.
Important Characteristics:
It's simple to create, modify, and share your work.
Only a camera screen is required to use this app's real-time voice and photo-text recognition features (without taking any photos).
Without an internet connection, this software can detect and translate more than 60 texts.
This software includes a Siri shortcut and can scan QR codes.
You may change the font size, get voice prompts, and save your work in a history folder for later.
9. Offline Translator 8 languages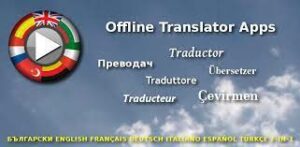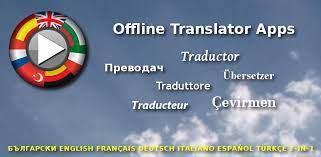 When visiting a nation, this Android translation software will come in handy. In offline mode, it can also translate a wide range of languages. As a result, you won't have to worry about data connectivity, roaming, or pricing. It's a one-of-a-kind translator that outperforms both Google Translate and Microsoft Translator. It only takes up a little bit of space.
Important Characteristics:
It comes with a built-in dictionary.
Take advantage of the audio output and picture translation features.
Get the second language button, which will identify the language automatically.
You may translate the photo offline by converting it to printable text.
This software will read specific words for you by simply touching them.
10. Dict Box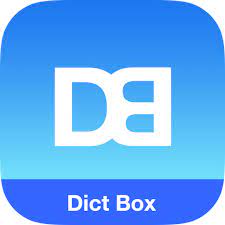 The Dict Box is a multilingual dictionary with a translator that you might appreciate. It will provide you with translation services in a variety of languages. It includes word corrections, memory exercises, flashcards, and other features. It will wow you with its camera features, offline translation capability, and cross-device synchronization. It has a nice, contemporary design. It's really simple to use.
Important Characteristics:
This software is really quick, and word lists may be synced across different devices.
You may use the web browser to translate your content into other apps.
This translator software can help you find comparable sentences and phrases.
This software allows you to download a large number of dictionaries and language programs.
You'll receive a cloud backup as well as a word list organizer. –
Word lists may be synchronized across different devices.
11. All Language Translator Free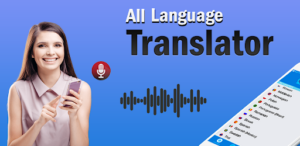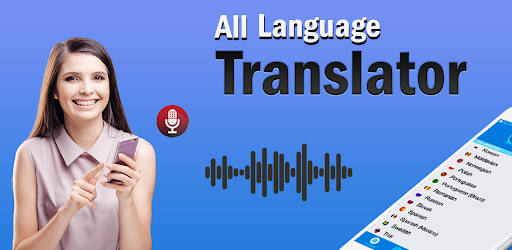 For the finest and fastest translation service, use All Language Translator Free. This software will assist you with all of its amazing capabilities regardless of the language you wish to translate from or to. Simply install it on your Android device and select the languages you wish to convert between. Use the convertible keyboard to enter the source. You may utilize voice input as well. The Press has done the legwork for you and has discovered the significance you seek.
Important Characteristics
Almost every common language is supported.
The UI is very user-friendly and straightforward.
system for voice input and output.
A text translation mechanism with a single button is also available.
option to share on social media.
Assist in the learning of a language.
12. Translate All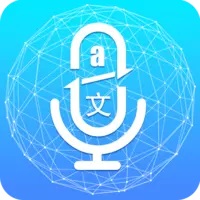 Try to Translate All if you wish to use a variety of different sorts of translation systems. Supporting three distinct sorts of translation techniques is the most popular. Text, audio, and video may all be translated. So, if you're traveling overseas without a guide, things will be easier for you. After you've installed the app, locate the technique you wish to utilize and enter the data. You will receive your responses in a matter of seconds.
Important Characteristics:
Over 100 different languages can be translated.
Text, speech, and camera translation are all supported.
Voice integration is of excellent quality.
The capacity to recognize the language automatically is present.
A sophisticated search engine with a very user-friendly UI.
13. Translate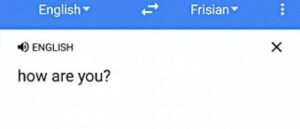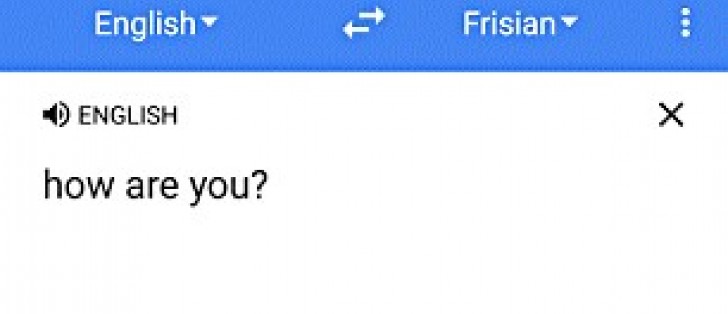 Translate is the next suggestion. Simply download this software and use it to translate anything into any language. Because of its user-friendly design and helpful tools and kits, using this software has become extremely simple. When working with content in different languages, you may make your job considerably simpler by doing so.
The characteristics of this game are unique, and learning more about various languages will always feel fantastic.
Using such a fantastic language-translation tool, you can even learn a new language. Is there anything else you'd like to get out of it? If so, simply look for them in the features section.
Important Characteristics:
It can identify languages automatically, so you don't have to keep selecting the language.
A large variety of languages are supported.
This software will help you learn a new language.
Excellent theme and high-quality screen definition.
A simple UI and a powerful search engine.
14. Voice Translator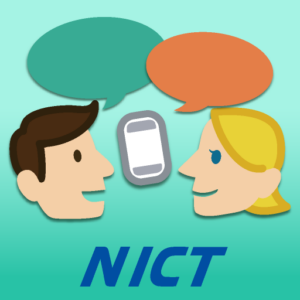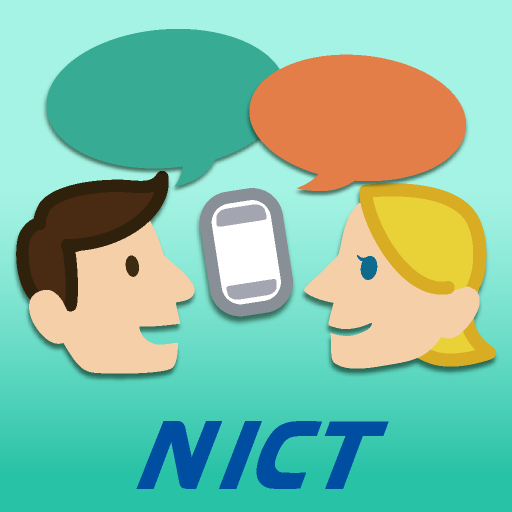 ViceTra is an Android app that allows you to translate aesthetics. The best feature of this software is its ability to translate voices into a variety of languages. It can convert your speech into 31 other languages.
It is available for free download and use. Voicera also features a user-friendly UI. It allows two people who do not speak the same language to communicate. It features a function that shows you what you're saying in real-time, so you can double-check what you're saying.
As a result, it could be the perfect business for you to travel with as a personal speech translator. Voicera may be used as a dictionary as well. It can teach you how to translate virtually any word.
Important Characteristics
Language support is extensive, with 31 languages available.
It is simple to type and translate.
Speech recognition with pinpoint accuracy.
A voice synthesized for output is provided.
There's also a disaster-prevention strategy.
Offline support and a travel-friendly user interface.
It's ideal for interacting with people who speak different languages.
15. Chat Translator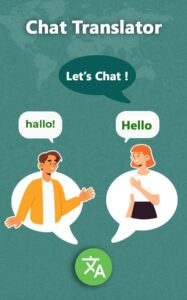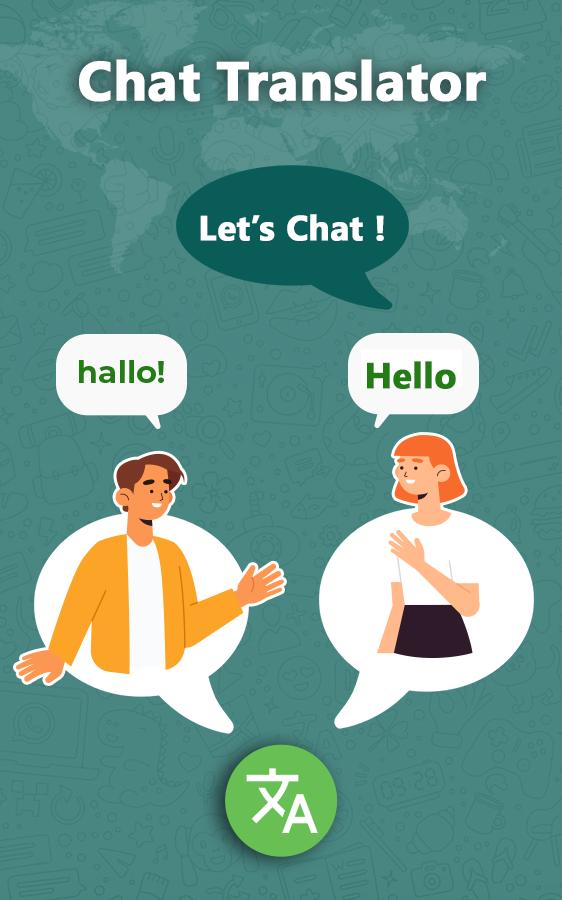 Chat Translator is a free Android translation software that can convert speech to text and vice versa. This helpful software offers a broad range of language options. It contains a library of 38 languages.
The number is being increased by developers. It features a very user-friendly UI. This software may be used by anyone without hesitation. Friends can also benefit from the translated words. It may also be used as a dictionary thanks to the texting function. Smooth translation makes it easier than ever to have a discussion.
Important Characteristics:
It is translated into 38 languages at the same time.
Translate any word from any language into speech.
Any word in the text can be translated.
Friends and relatives may hear your translated speech.
Correction of punctuation for better usage.
Make sure you have an internet connection before using the online translation system.
Final Words
There are a plethora of translator apps for android available, but it is up to you to pick the finest one. I've attempted to assist you here by describing the key features and functions of each program. I hope that this post has been of use to you in this respect.
Please let us know what you think and feel free to leave a comment if you have any. Thank you very much for your patience. Your enthusiastic support serves as a source of motivation for us.