If your phone's performance slows down when you launch several apps, you'll need to install an auto app killer program to fix the problem. When your phone's storage or RAM is limited and you're multitasking, you'll notice a slowdown.
When an app runs in the background, it might deplete your battery or consume other resources like RAM, slowing down your phone. We're working with some of the finest auto app killer apps on Android to fix this problem. These programs are ineffective for the most recent devices, which include high-end technology and updated Android versions.
However, we are concerned about those who are running an earlier version of Android, such as Android 4.0. Only those who are running an earlier version of Android should use any of these applications.
Top 9 Best Auto App Killer Apps for Android in 2021
We've compiled a list of the best auto app killer for saving battery life, hibernating and boosting your phone, and much more. Each auto app killer application has its own set of rules and regulations.
1. Task Killer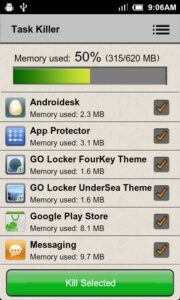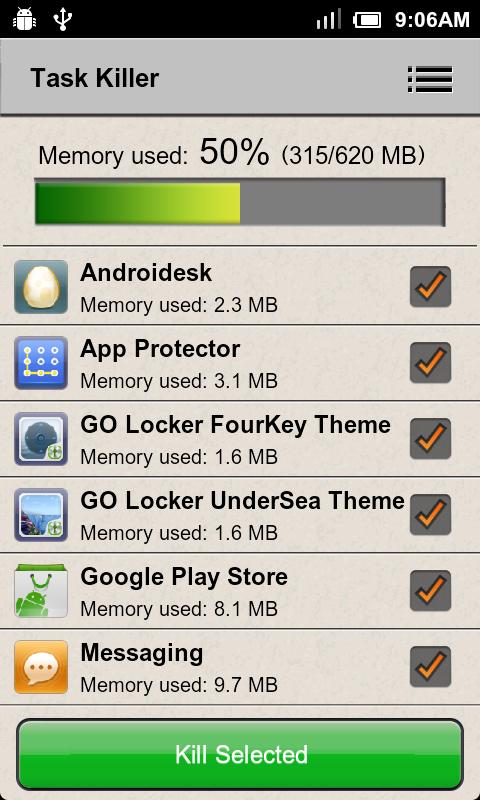 With just one click, you can free up space on your phone and increase its speed. It's also one of the most effective auto app killers. Task Killer examines your overall memory use and gives you relevant information about the program that is using a lot of your phone's memory.
2. Advanced Task Manager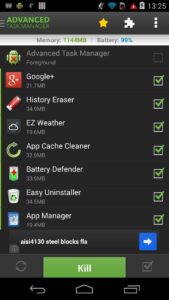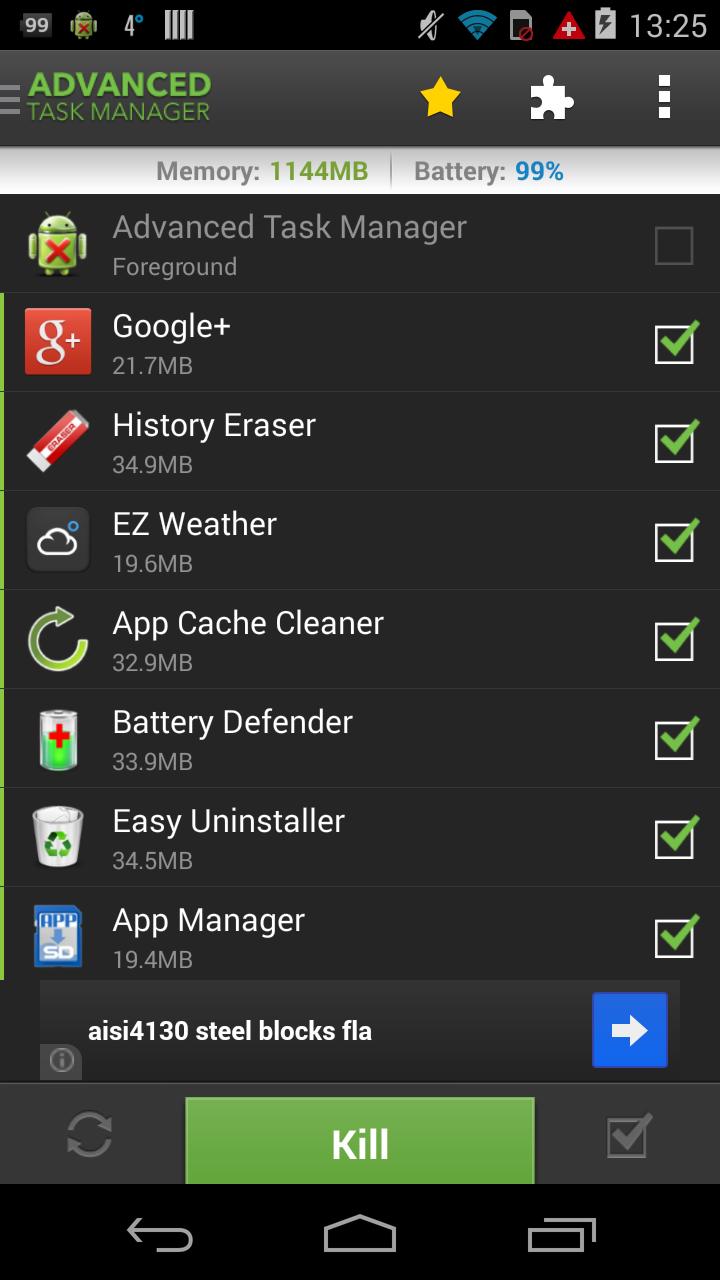 With only one tap, you can improve the performance of your phone. This program allows you to customize anything to meet your own needs. You can only kill the programs that you wish.
The CPU lagging monitor displays everything in great detail, so you can keep track of your performance. It works with almost all Android versions and is quite convenient to use. Gps programs that run in the background eat too much ram and deplete your battery. This application automatically eliminates Gps applications and speeds up your phone.
3. Greenify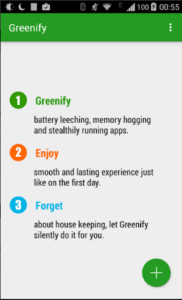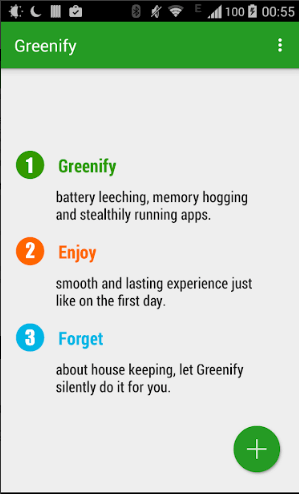 This software has everything you'll need to resolve your latency or performance issues. Greenify's sophisticated technology makes your phone run smoothly and quickly. It disables and hibernates any applications that are no longer needed or are causing difficulties on your device.
Greenify's work appeals to me because of its hibernation technique. The best aspect is that it does not gather any personal information, making it a very trustworthy piece of software. If you're looking for a way to increase the life of your battery, greenifying is the best solution.
4. Simple System Monitor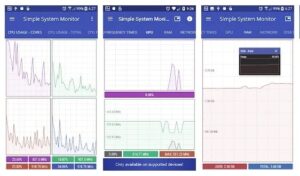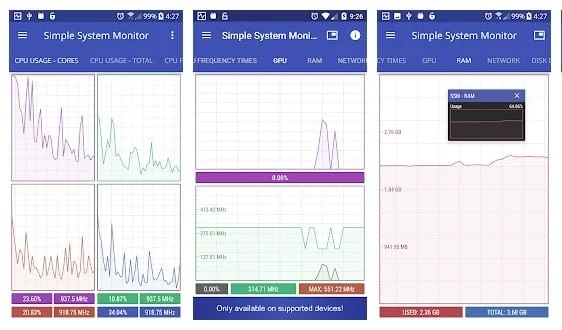 This application is for you if you want to see all of the statistics regarding your phone's usage. The ability to view CPU statistics has been disabled in recent Android versions. Nonetheless, this application solves the problem by allowing you to examine everything related to your phone's or memory consumption.
The disadvantage of this app is that it only works on rooted smartphones. The floating mode is one of my favorite aspects of this program since it displays a system for monitoring data in a small floating window on top of other apps.
5. SystemPanel 2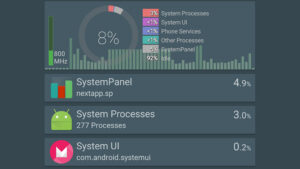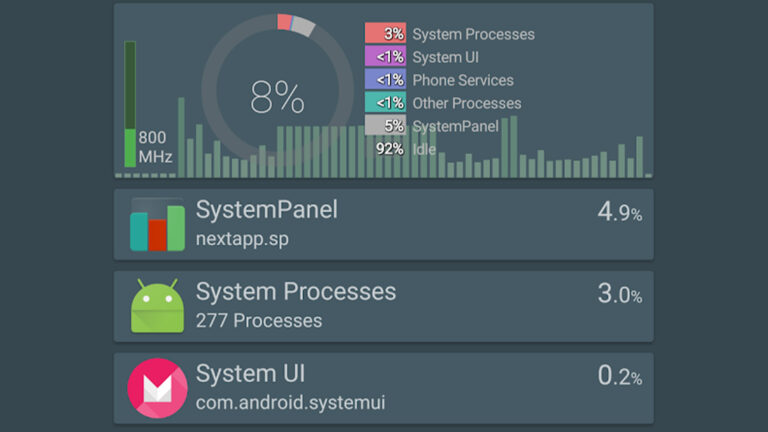 It's one of the most complex apps because it displays all of your phone's information in a graphical format. In a comprehensive graph, you can see all of the ins and outs of each application.
This application's user interface is highly professional and appealing. System panel 2 allows you to track all of your apps. However, some choices require root access. This program gives you a technical sensation when you use it.
6. Taskmanager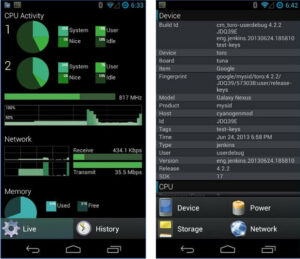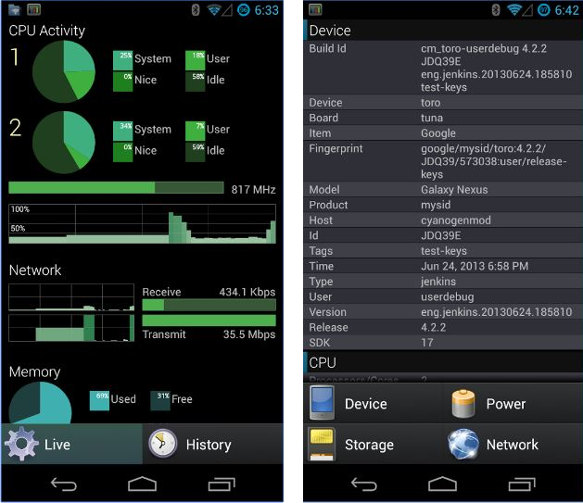 If you're looking for ad-free software that kills apps automatically, Task Manager is the solution for you. This program is completely ad-free and has a straightforward user interface. It is multilingual, making it highly effective and accessible to people all over the world. Make it easier to use by adding shortcuts to your home screen and auto app killer with just one press.
7. Kaspersky Battery Life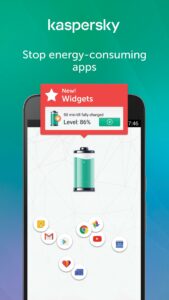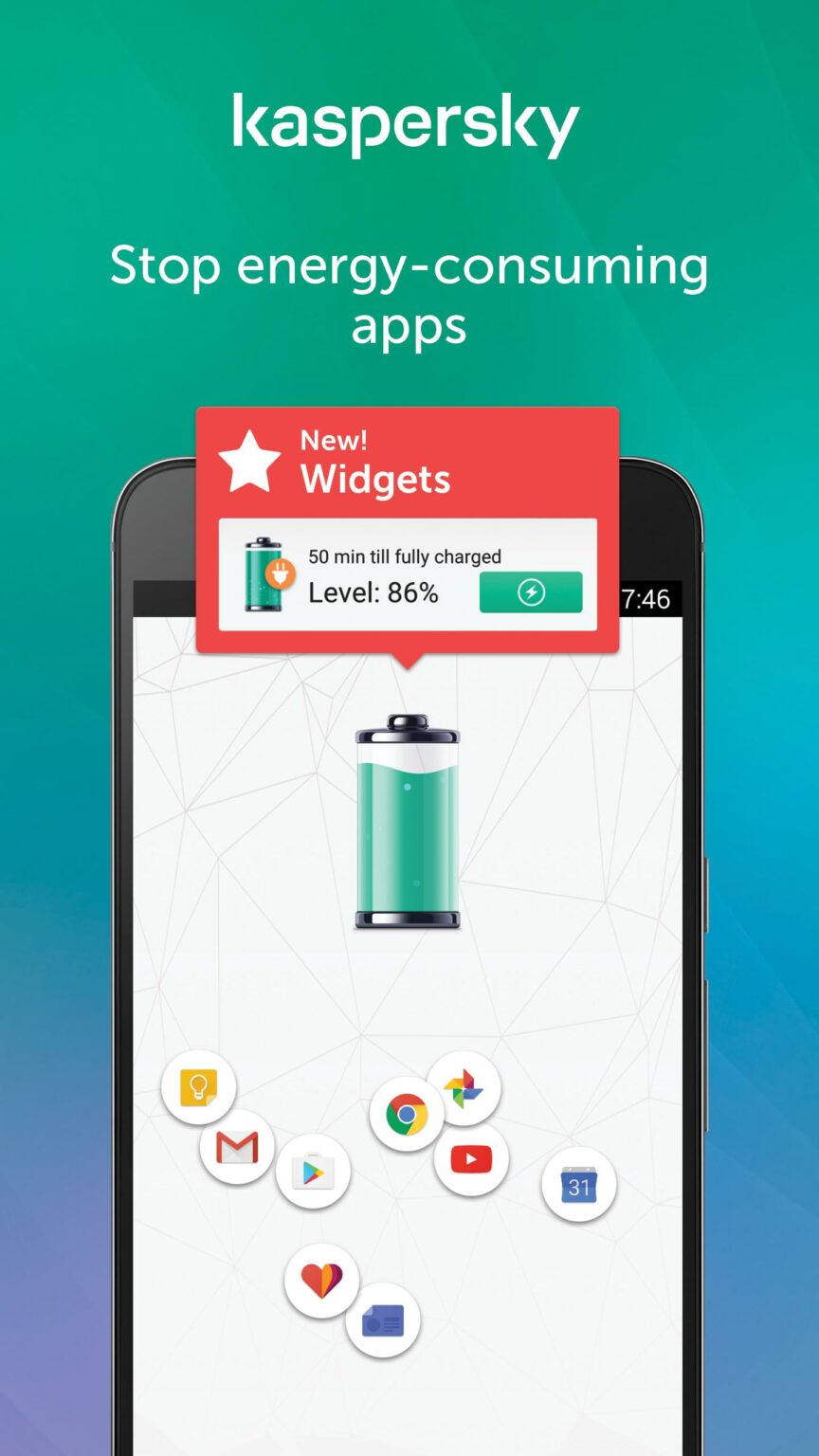 Is this program the ideal solution for you if you're concerned about your battery life in particular? Every charge extends the life of your battery. In the computer world, Kaspersky is a well-known brand.
For Android phones and tablets, it is completely free to use. The best aspect of Kaspersky is that it monitors all of your programs and analyzes each one to provide you with precise battery usage statistics. It also sends you notifications when any of your programs use too much power, allowing you to take action. It's one of the best and most intelligent battery optimization apps on the market.
8. KillApps: Close all apps running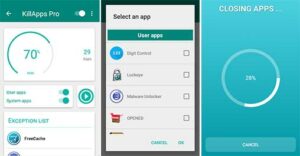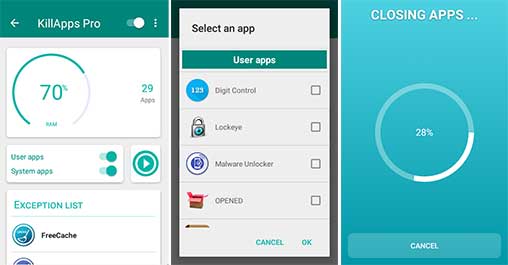 If your phone is overheating as a result of multitasking, try this fantastic software to address the problem. With strong app-killing tools, you can speed up your phone. Optimize your RAM and save space on your hard drive. It also allows you to improve your gaming skills by increasing your speed.
9. Hibernation Manager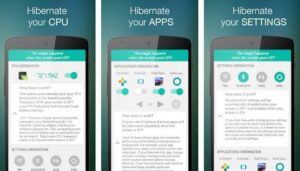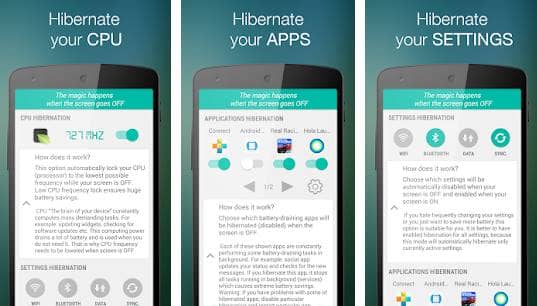 This program allows you to access hibernation applications, the CPU, and even settings. It takes care of your phone's hibernation so you can have a fast device. Application hibernation hibernates all programs that are no longer needed or in use; it halts all background app activity and saves you a lot of battery life. The only downside I found with this software is that you can only utilize CPU hibernation if you are the root user.