The New Year is barely two months old and what a better time to change your looks by rocking fashionable and stylish mens haircuts. Last year had some of the boldest haircuts for men and this trend hasn't stopped and this year, we are having some of the fiercest and adorable hairstyles for guys who want something chic and sophisticated.
From classic pompadours to comb overs and quiffs to undercuts and short sides and taper haircut, men have endless options to choose from. At MensHaircuts, we will show some of the coolest mens haircuts that everyone is talking about this year. Continue reading below to explore more about these hairstyles.
This classic cut will trend for some time before it gets out of people's minds. The crew cut can be combined with faded sides or a version of the Ivy League that is long.
A low fade is one of the haircuts that can be styled to suit your personal preferences. You can never go wrong with this fade if you want to get that stylish yet a simple look.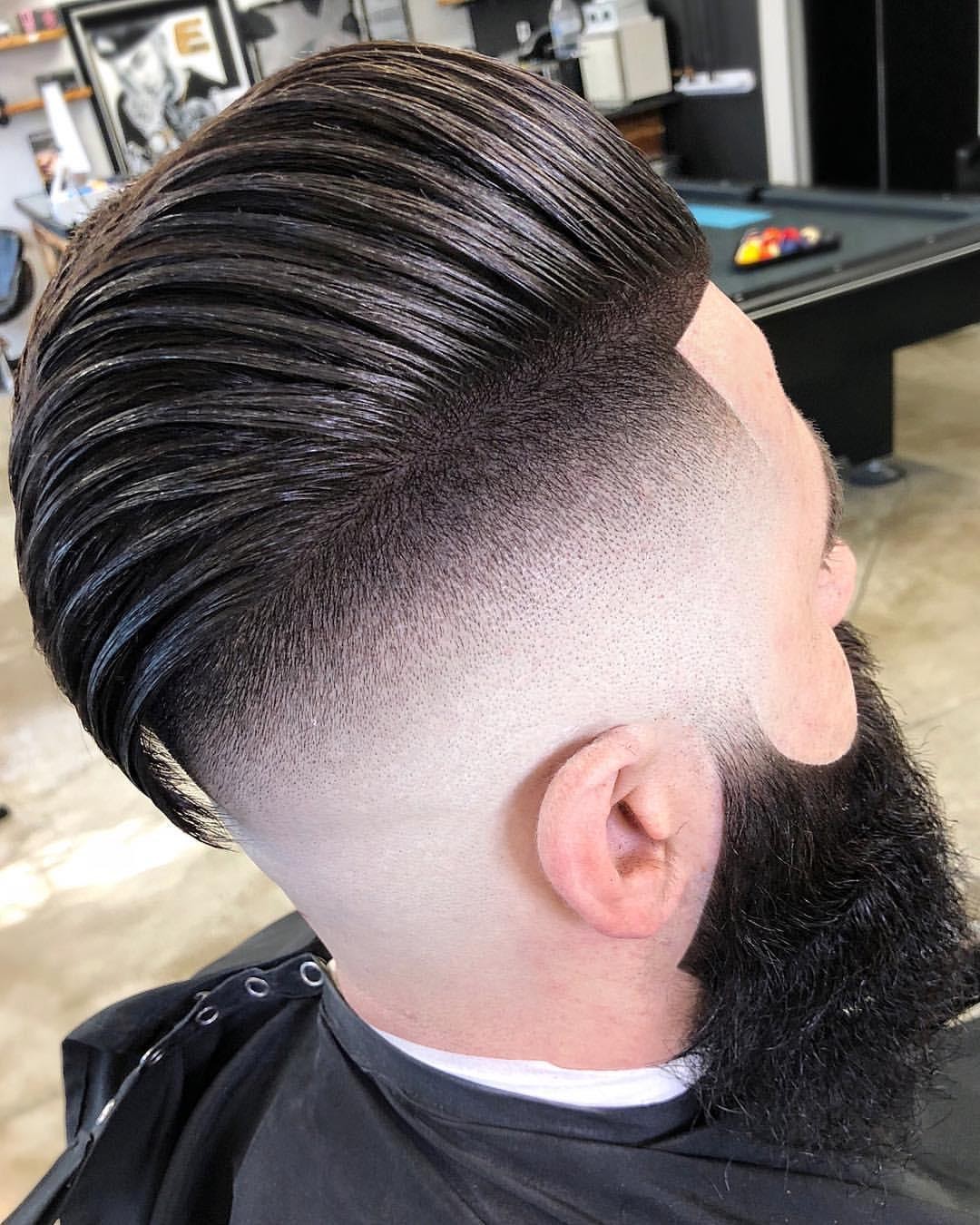 It is a must-have haircut for guys who cherish short hair. To make sure you rock with this style in 2020, you can consider having it with a leather biker jacket or even a pair of ripped jeans.
It is a classic hairstyle that is currently gaining tremendous popularity among men. It characterizes styling short hair on the top of the head forward, creating a small fringe. It requires keeping it a little messy or with a lot of texture to achieve an impressive look.
The sleek look remains on the top list of the trending mens haircuts in 2020. Any man looking to rock with this smart haircut should consider his hair type and also make sure it has a medium to long hair length. 
A haircut that is good for both men with beards and those without. The chic hairstyle has shaved sides, maintaining long hair at the top of the head. It is ideal for men seeking to create an impact on their appearance. 
The stylish haircut can be worn on both office and casual basis. To have this haircut, you should maintain your hair to long size. It is ideal for all men regardless of their age, giving a sophisticated and rugged look. It is one of the coolest mens haircuts.
This haircut requires a high precision on the transition of the fades, which makes it demand a highly qualified barber. It is difficult to DIY this style since any inconsistency while transitioning the fades will be very noticeable. The fade has tapers on the side, which ranges from long to short, giving you a look that is worth making your neighbors envious.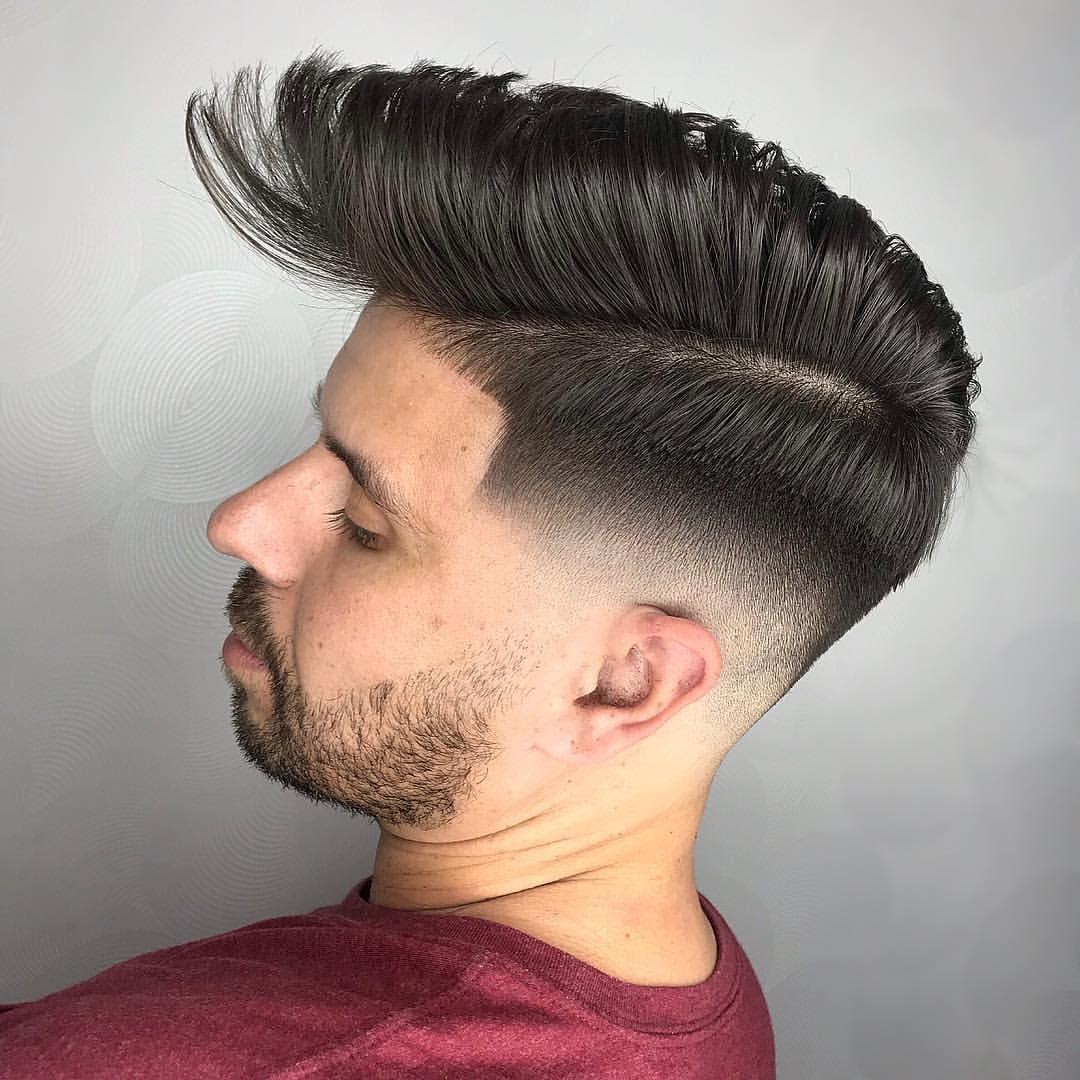 The suitability of wearing this style either in an office or casual basis depends on how you keep its sides. Keeping them short makes it fine to wear while at the office while keeping them a bit longer makes it ideal for casual wear.
The messy waves haircut is quickly replacing the popular styles such as the flat and smooth, giving men with curly hair an option to create with their curls. 
The fashionable hairstyle is ideal for men with long and straight hair. To get the best of this hairstyle, make sure you maintain the consistency of your hair texture throughout. It will give you a neat look, and if you fancy colors, you can dye it with a color that makes you feel great.
This mens haircut was worn by the imperial leader himself. This hairstyle is associated with authority and power. You can also try it and show the power in you. To rock this look, tell your barber to style short hair on the sides and pair it with horizontal fringe. You may also opt for a fade to get a more modern style of the Caesar cut. It is a great look for men with angular or triangle-shaped face. Besides, the haircut is among the ridiculously low maintenance mens haircuts in 2020.