It's no secret that Watch Anime Online in the West is not as easy as many fans would like it to be. Only a small number of anime series are licensed and aired on television, and as a result, devoted anime fans are left longing for more material to watch. Watch Anime Online has shown to be a constructive method of spending time for youngsters below the age of twelve, and as a means of escape for the older generations as they promote themes like friendship, positive relationships, family time, community order, and collaboration.
How to Watch Anime Online Websites For Free In 2021
Due to the increasing popularity of anime programs, various free-watch anime online websites are now available. Have you spent a long time attempting to discover an anime website to watch anime online for free but returned disappointed?
Here in this post, we will show you the finest watch anime online websites where you can watch your favorite watch anime online and for free. Well, you may consider today to be your lucky day because what we have for you in this post are three techniques for how you may watch any anime you want online for free nearly as soon as it comes released in Japan.
Technique 1
Use Nyaa Torrents with a Streaming Torrent Client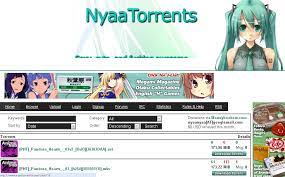 Nyaa Torrents is a BitTorrent service that specializes in East Asian material, notably Japanese anime and video games. It is one of the largest public anime-related torrent sites on the internet, and all fans of anime should do themselves a favor and learn how to use Nyaa Torrents to stream anime.
To achieve that, you need a streaming torrent client like WebTorrent Desktop. This free, open-source program allows you to quickly stream video and music torrents even when they are not entirely downloaded yet.
You may use WebTorrent Desktop to stream movies via AirPlay, Chromecast, and DLNA to watch anime on your HDTV. The best part is that WebTorrent Desktop is completely free of bloat and can open both magnet and torrent files.
Using WebTorrent Desktop, you can watch anime from Nyaa Torrents for free.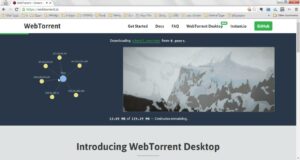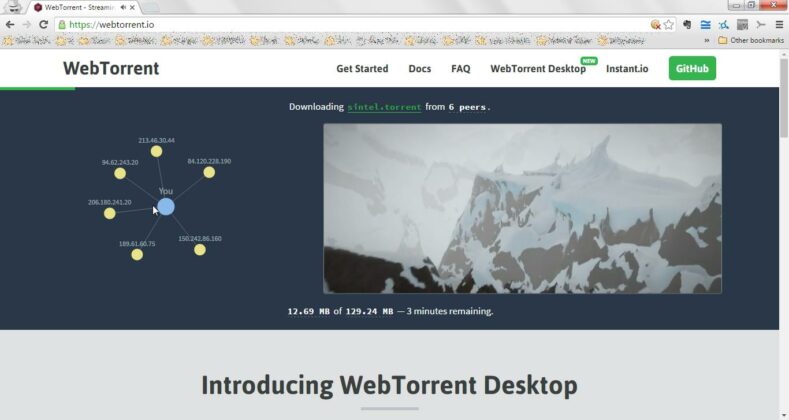 Go to: https://webtorrent.io/desktop/.
Download the version for your operating system.
WebTorrent Desktop is available for Windows, Mac, and Linux.
Go to: https://nyaa.si/.
Launch the program when it has been installed.
Watch Anime Online.
Use the search box in the top-left corner of the screen to find any anime you want.
To obtain the torrent file for your chosen anime, click on the little Download link to the right of the title.
Drag the torrent file you just downloaded into WebTorrent Desktop.
Await the commencement of your stream.
You should keep in mind that torrents with only a few seeds may not work properly. In such a situation, your best choice is to utilize a conventional torrent client and download the anime to your computer before you start watching it.
Advantages:
All anime shows are instantly available.
There's no need to install any software on your PC.
All you need is a web browser.
Works even on mobile devices.
Disadvantages:
New anime releases sometimes take a long time to appear on free streaming platforms.
Ad-blocking software is a must if you want to avoid dangerous advertisements and pop-ups.
Technique 2
Watch Anime Online on Free Streaming Sites
Anime may be watched online for free without the need to download anything. There are innumerable free streaming sites offering anime on the internet, but many of them are of questionable quality.
Here's a list of the top 3 best anime sites where you can discover every major anime series in excellent quality, both in the Japanese language and with English subtitles: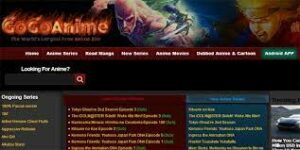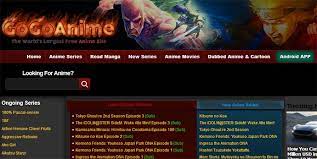 GoGoAnime advertises itself as the world's largest anime website, and we are inclined to believe that it's genuine. The site offers everything from Naruto to Monster Hunter to Sakura Internet to Satsuriku no Tenshi, and all shows are housed on at least two third-party servers to assure their faultless availability.
GoGoAnime members are highly active when it comes to making comments and discussing their favorite anime, which gives the site a lovely homely atmosphere.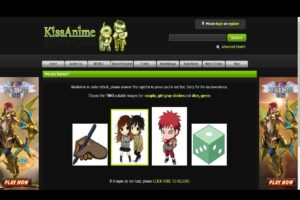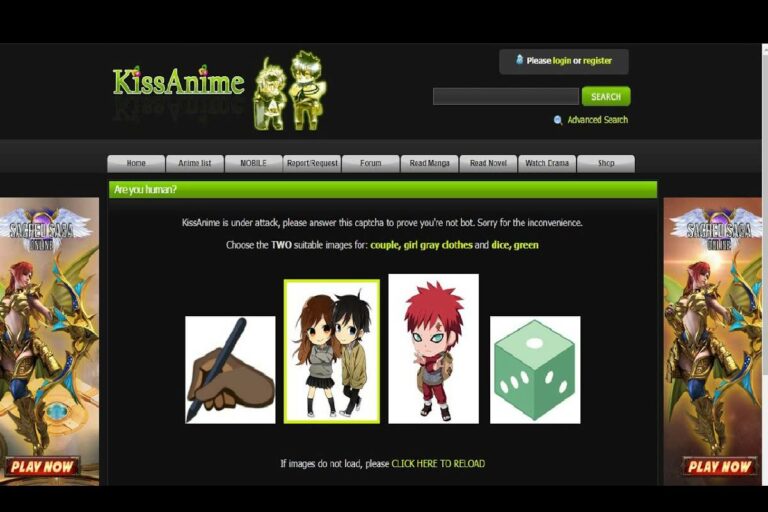 KissAnime is an inconspicuous anime website with a basic appearance and an incredibly large library of dubbed and subtitled anime. It's difficult to conceive of an anime subgenre that isn't represented on KissAnime.
Action, adventure, demons, drama, ecchi, fantasy, magic, mecha, mystery, romance, seinen, shounen, space, thriller, or yuri anime are all featured on the site, and you may sort them by alphabet, popularity, or date. Of course, you can also search for certain anime directly using a search box, and registered users can submit requests for anime they would like to have added to the site.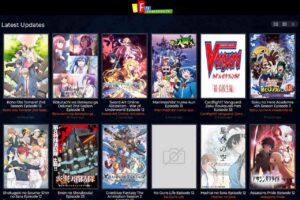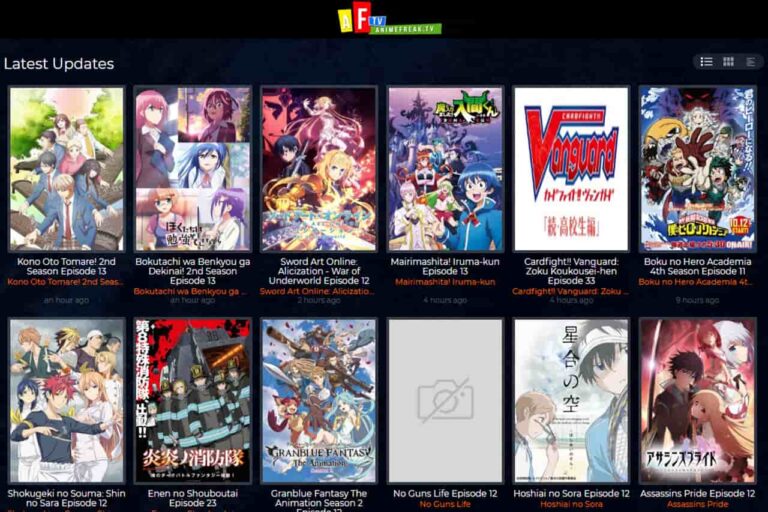 AnimeFreak.tv offers free online streaming of dubbed and subtitled anime, which you can watch directly in your computer browser. New episodes and anime series are added on a regular basis, and there's already so much stuff on AnimeFreak that it would take you years to watch everything.
Over 10,000 episodes of anime are already available on the site, which is astounding in and of itself. Android users may download AnimeFreak's own anime mobile app to watch their favorite anime on their Android device.
How to Watch Anime Online on Free Streaming Sites without Ads
The largest difficulty with anime websites is the fact that they are plagued by advertisements, many of which have been discovered to be dangerous. One single click might lead your computer or mobile device to get infected, which could wind up costing you tonnes of time and perhaps even money.
Fortunately, you can avoid most advertisements on anime websites with an ad-blocker like uBlock Origin. Before visiting any anime website, make sure to install this open-source, cross-platform content filtering browser extension. It is available for Safari, Chrome, Chromium, Edge, Firefox, and Opera. When blocking adverts, uBlock Origin uses very little processing power, unlike many other comparable browser extensions, so it may be used even on older computers with no problems.
Advantages:
All anime shows are instantly available.
There's no need to install any software on your PC.
All you need is a web browser.
It works even on mobile devices.
Disadvantages:
New anime releases sometimes take a long time to appear on free streaming platforms.
Ad-blocking software is a must if you want to avoid dangerous advertisements and pop-ups.
Technique 3
To install it on Chrome: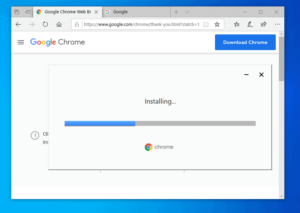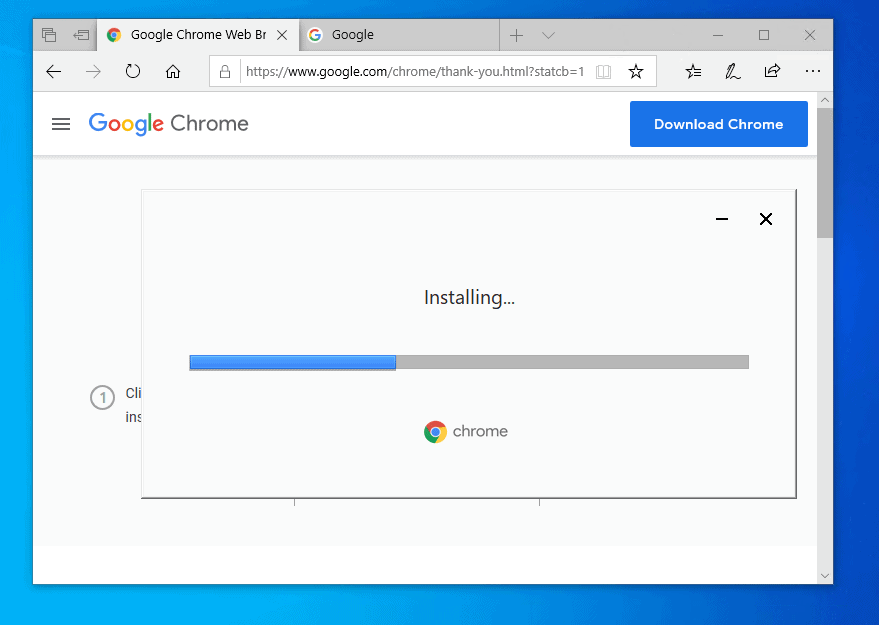 Using the search box at the top-left corner of the page, search for "ublock origin."
Click the blue "Add to Chrome" button and wait for uBlock Origin to install.
You may change your preferences for behavior and content filters in uBlock Origin, which is designed to block nearly all advertising by default. Some anime websites may refuse to let you access when they discover that you're using an ad-blocker, in which case you may temporarily disable uBlock by clicking on its icon.
FAQ
1. What is anime?
In Japan, anime refers to any animated cartoon, however outside Japan, it refers to cartoon videos developed exclusively in Japan. Anime is primarily a hand-drawn or computer-drawn animated series. Owing to their riveting plots, these programs, as well as movies, have a distinct fan following.
Anime is differentiated from other cartoons by its unique doe-like eyes, spiky haircuts, brilliant colors, and enticing graphics. Unlike other cartoons, anime largely relies on aesthetic cinematic elements such as panning and zooming to produce realistic effects.
2. What's the difference between anime and manga?
Relation
Due to its origins in animation, the term "anime" connotes an animated film. It is a cartoonish film or program created in Japan. The term "manga," while referring to a book of still images, is not exclusive to Japan. Much like a comic book made in English-speaking nations.
Content
Most, but not all, of the anime, derive from or are based on graphic novels, i.e., manga. Manga is frequently based on real-life or fictitious stories. They are written and drawn in such a way to pull the reader into a fantastic realm.
Style
Anime is a mix of crazy ideas and cinematographic methods merged to make a visually stunning movie or series. Whereas, manga develops from an innovative mind paired with captivating and suspenseful narrative abilities shown in the form of a magazine.
3. What are the typical gadgets used for watching anime online?
TV was the most frequent device for watching anime. Anime episodes were shown on TVs on a weekly & monthly basis. After that, they were made accessible on VHS, later LaserDisc, and ultimately DVD. But nowadays, you may discover OVAs (original video animations) distributed in home video formats without prior showings on television or in cinemas.
With the advent of anime streaming services and downloading websites, smartphones are currently the most extensively utilized devices for watching anime. Other prevalent gadgets include smart TVs, consoles, tablets, and even PCs.
4. What are the common elements of popular anime websites?
 A diverse selection of anime shows in a variety of genres such as drama, action, comedy, mystery, and thriller.
 Both subtitled and dubbed versions are available with a sophisticated filter search by genre, area, or topic, etc.
 Anime library updates should be made more frequently.
 Anime streaming and downloads are permitted for free.
Final Words
Unlike in the actual world, good always take down the bad in an anime, which is why watching them serves to restore the hope in people and help them relax. Watching anime online is an experience that no one can describe, whether you are a youngster or an adult.
Everyone likes anime because it transports them to a world filled with joy and relaxation. The free anime websites listed above are some places where you can watch anime online.
We also outlined all of their advantages and downsides for you, and you can even dub your favorite anime with Wondershare Filmora to share with your friends. Do let us know what you think about our ideas and your experience is by leaving comments below.