Unlike Slack, there is no restriction to the number of applications you may install with Microsoft Teams apps (free). These Microsoft Teams applications not only enable interaction with other important services like Zoom, Github, Trello, Salesforce, etc. but also assist in team bonding and inter-organization communication. So here are the greatest applications for Microsoft Teams apps to make your communication better. Not everyone interacts easily online.
Top 9 Best Microsoft Teams Apps To Make Your Communication Better in 2022
Online Microsoft Teams apps communication differs from face-to-face contact, and it may be an art and a talent to try to explain your goals. But MS Teams have been created with that in mind, offering everyone simple methods to express themselves more effectively. If you're wanting to improve your Microsoft Teams apps communication skills, or just learn more about MS Teams, now is the moment. Let's take a look at seven easy-to-use Microsoft Teams group chat tools that you can utilize to improve your communication.
How to access the Microsoft Teams apps?
Microsoft Teams already includes a handful of pre-installed applications that can be accessed by clicking on the three icons either in the sidebar or right below the chatbox. You may click on "More applications" at the bottom of the app view dialogue box to access the Microsoft Teams app store. Moreover, you may right-click on any of the apps and select Uninstall to remove the program from your account or workspace.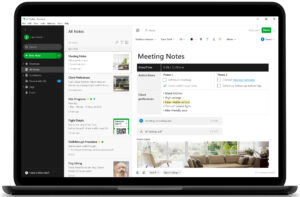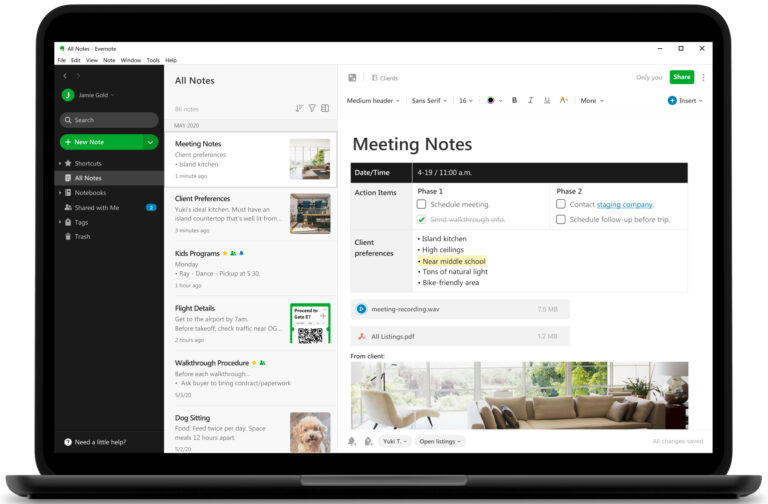 OneNote is pre-installed with Microsoft Teams because, you know, Microsoft! But, if you use Evernote for note-taking, then you may use the Evernote app for Microsoft Teams. The software allows you to share notes and collaborate on them within Microsoft Teams.
Overview
Quickly share your Evernote notes.
It enables multiple users to interact within MS Teams.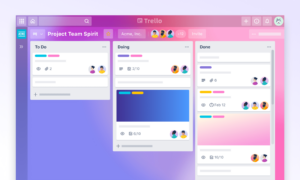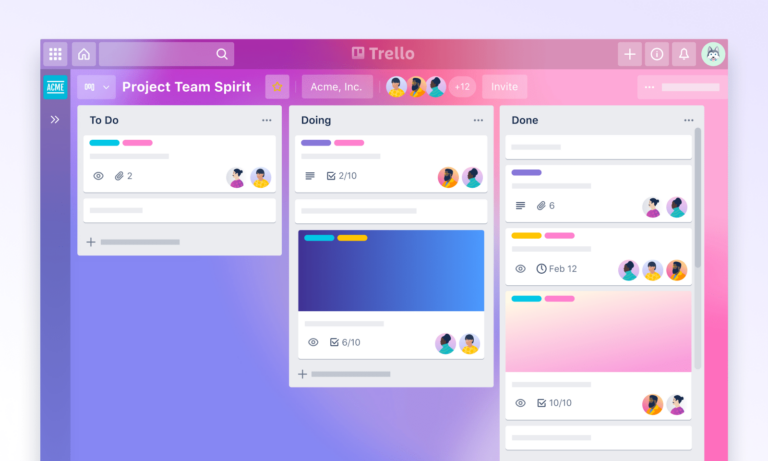 We use Trello to collaborate on projects and write down fresh ideas. The Microsoft Teams App for Trello doesn't add a whole lot of functionality, but it enables you to rapidly share a card. Within a DM or group conversation, you can easily search for the Trello card content and link by typing @Trello.
Overview
Quickly search for and share Trello cards.
Create, schedule, and include
Trello cards have a due date.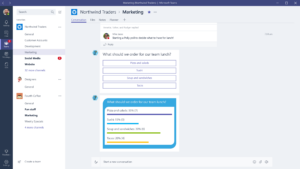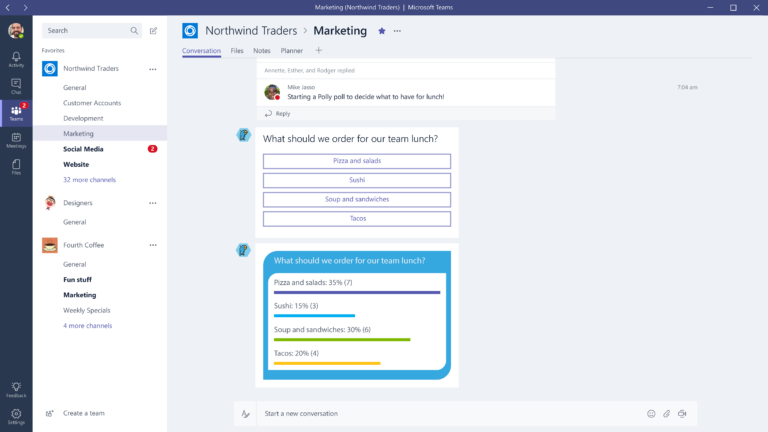 Polly enables you to take short polls during a meeting, DM, or even group conferences. It is free of cost and enables infinite polls in the form of multiple choices, Yes or No, ratings-based polls, etc. The coolest feature that I could locate was the anonymity toggle. It masks the identity of the responders and might be an excellent approach to get true, honest feedback.
Overview
Quickly launch one-on-one polls in DMs and video calls.
Schedule polls and receive immediate results.
Anonymity toggles to mask the identity of responders.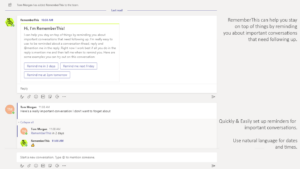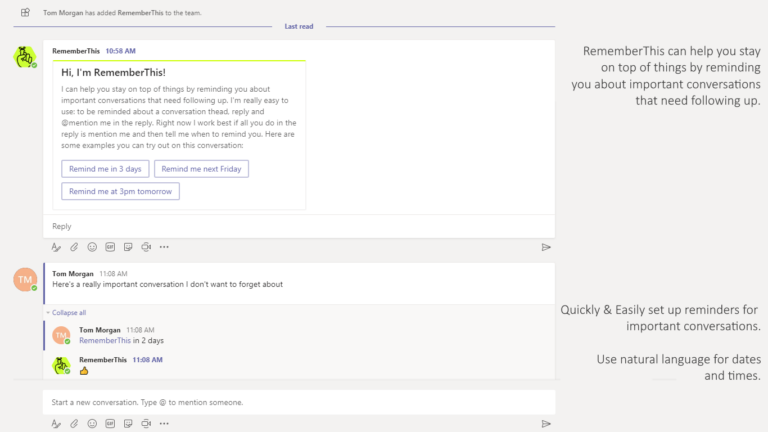 Teams enable you to bookmark communications so that you can access them later. But more often than not, it doesn't work and you forget to come back to the bookmarked message. RememberThis assists you with this task and enables you to set a timed reminder for the message or thread. All you have to do is tag RememberThis in the message and give the day and hour.
Remember This is a useful utility, but it works well within a message thread. It would be incredibly useful if you could create reminders for earlier communications.
Overview
Ability to establish reminders by utilizing easy English commands like "Remind me at 3 pm."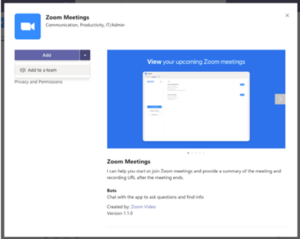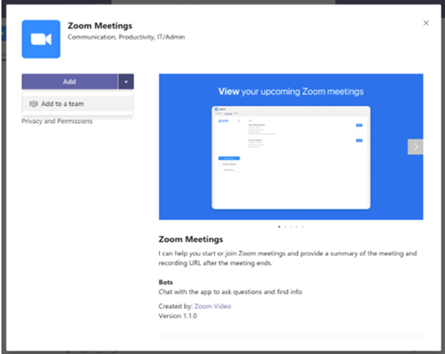 If you outsource work to other firms, it's tricky to bring everyone on board with Microsoft Teams. The Zoom Meetings software allows you to bring individuals outside the organization onto a basic video conference. In case you don't know, Zoom is a video conferencing program that enables you to organize video conferences with 100 people for free. The attendees don't require you to sign up either. I also found the Zoom app for Microsoft Teams to be comparatively better than Slack since it allows you a GUI to arrange and schedule meetings instead of basic commands. You may also utilize the Cisco Webex Meeting app for Microsoft Teams.
Overview
Start, join, and share Zoom meetings from inside teams.
Schedule and set up Zoom meetings with a GUI inside Teams.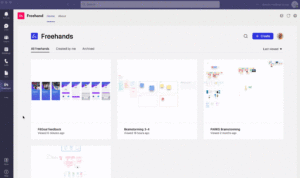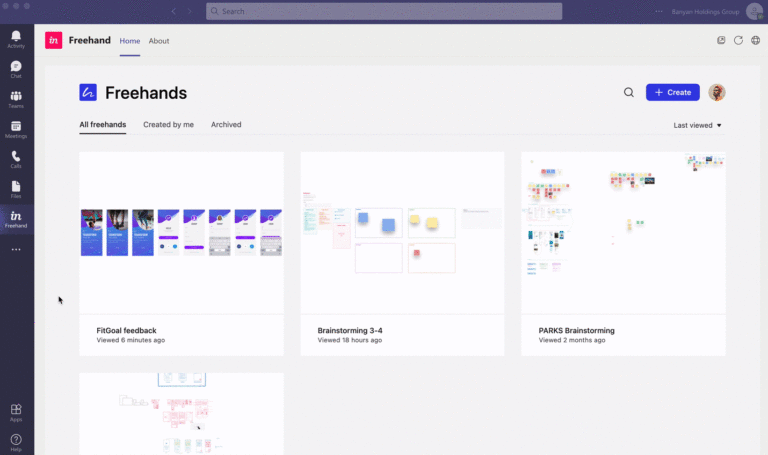 Microsoft Teams already has a whiteboard, but it is active just during video conferences and it is very limited to inking. You may try Freehand by InVision for whiteboard collaboration. As compared to the MS Whiteboard, it supports additional forms, including rectangles, lines, and circles. Additionally, you may also show the whiteboard without holding a video conference. We use it regularly to plan our YouTube video intros. It may also be used to discuss and participate in Sprint programming models, wireframe designs, prototyping, etc. Moreover, Freehand may also be used during video chats so you can share your ongoing prototypes.
Overview
The ability to interact in real-time without activating a video call
Better forms and picture support as compared to Microsoft Whiteboard
better at handling wireframes and storyboards.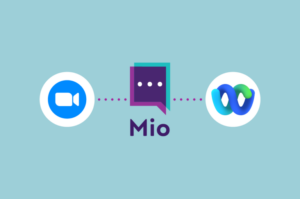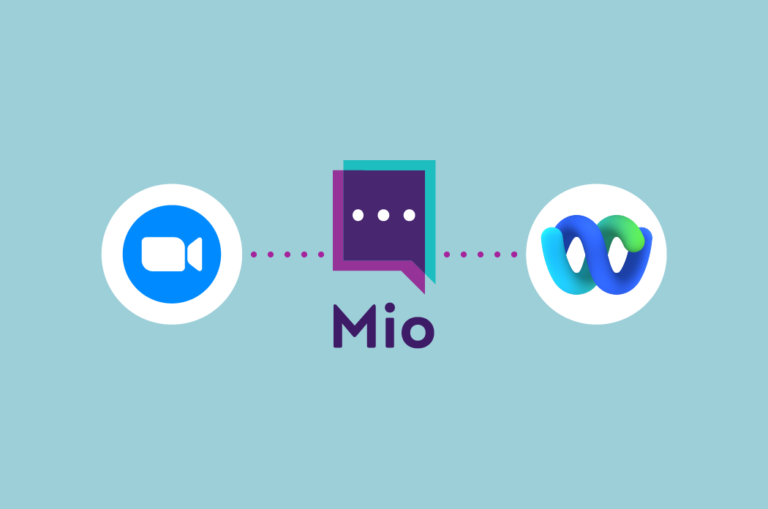 The Mio app is a wonderful option to bridge the gap between Slack, Microsoft Teams, and Webex Teams. While Microsoft does provide a Slack connection, it limits the capability to merely join a Slack channel from within Teams. DMs and standard chats go unnoticed, and you will only be alerted when someone mentions your ID. On the other hand, Mio generates a global channel wherein you may invite your Slack or Webex acquaintances. You can also work within the Teams window and even DM a Slack contact. Mio enables the free establishment and operation of one global channel. After that, you have to pay $10/month per universal channel.
Overview
The Universal channel connects Slack, Webex Teams, and MS Teams' ability to send emojis, GIFs, and other media, as well as remove, sent messages.
Channels and DM communication both work.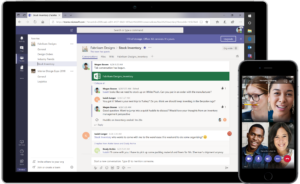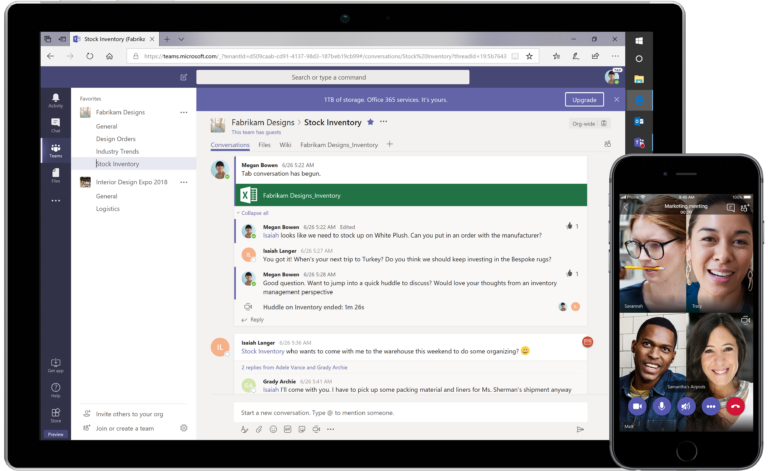 Back in Slack, we utilized Birthday Bot to keep track of everyone's birth dates. Unfortunately, we couldn't locate an exact replacement in Microsoft Teams. Hence, we started using the Friday app. It's a big workflow and reminder app, yet it can send repeating reminders to channels. This way, I utilize it flexibly to send daily reminders to DMs as well as recurrent birthday reminders to the teams' channels.
Overview
can serve as both a birthday and an everyday reminder
Various built-in templates to establish morning, weekly reminders
Capability to send reminders, compliments, and communications to the entire organization.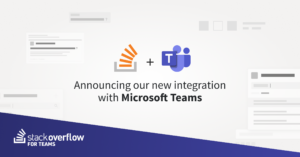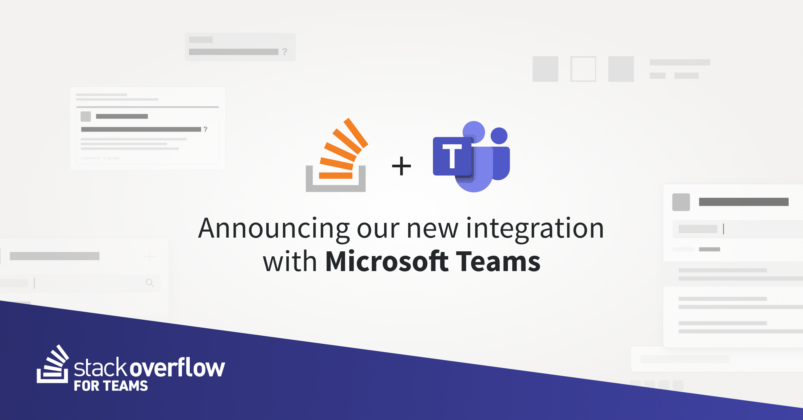 Stack Overflow is a very handy tool to rapidly search for and post programming questions from within Microsoft Teams. I use it a lot during video conferences to get through brainstorming sessions. The app is pricey, but it allows you to do all the stuff that you could do on the Stack Overflow website from within the Teams window. Stack Overflow for Teams is paid and starts at $5/month. Due to the current epidemic, it's free until June 30.
Overview
Quickly search, publish, browse, and share questions and results from Stack Overflow.
Set up to get emails from Stack Overflow on particular subjects
Final Words
Most of the Microsoft Teams applications in this list are pretty generic and you should be using them irrespective of the structure of the company. If you are transferring from Slack, Microsoft Teams is a big and sophisticated program that has its own learning curve. Unlike Slack, it tends to be slightly frightening at the start. For further concerns or inquiries relating to this, let me know in the comments below.