Swimming goggles are frequently the difference between a wonderful swim and a difficult one. When swimming goggles are clear and comfy, you won't even know they're on.
Top 9 Best Swimming Goggles for Pool & Ocean 2021
However, if they leak and fog, you may find yourself reaching for a towel sooner than expected. Here's what you should look for in your next pair.
Once you've selected a pair of swimming goggles , test the fit by placing the lens sockets over your eyes, softly pushing, and then pulling the strap over the back of your head. Pulling the strap too tightly or too loosely may cause the swimming goggles to leak. Even when you turn or dive into the water from the starting block, a good pair of swimming goggles should remain clear, leak-free, and comfortable.
What to Think About
Finding a desirable pair of swim goggles might be like trying on Cinderella's slippers. A pair that fits wonderfully for one swimmer may cause agony for another. Kinver Nicholls, a swim instructor at Babale Swim Club in Fiji, offers a few recommendations if you're buying swimming goggles for the first time.
"Look for swimming goggles with a relatively soft seal around the eye socket area," Nicholls recommends. This will assist in reducing eye discomfort and leakage. Consider the nosepiece of the goggles as well; some are adjustable, enabling you to customize the distance between the lenses for a comfortable, snug fit.
Nicholls also suggests selecting a lens that is appropriate for the environment in which you will be swimming the majority of the time. In low-light conditions, such as a poorly lit pool or an outdoor swim at dawn or twilight, clear or lightly tinted lenses perform well. Choose lenses with a dark tint or reflecting characteristics for swimming throughout the day in bright sunshine.
A UV protective coating on the lens is also necessary to avoid sun damage. Polarized lenses will reduce glare and relieve eye strain. Swim goggles are suitable for use with contact lenses. However, several major swim goggle manufacturers provide swim goggles with prescription lenses for swimmers who want to use glasses.
Competitive swimmers would most likely choose a low-profile set of swimming goggles that stay taut and don't produce too much drag in the water. Recreational swimmers can afford to prioritize comfort over everything else. If this is you, seek wider lenses with greater peripheral vision.
How We Decided
When the waves are flat, I exercise in the pool with my local swim club. I've also been swimming for almost 20 years. I considered anti-fog characteristics, leak-proof design, durability, value for money, and comfort when compiling this list. I polled recreational and elite swimmers for their favorites and investigated the best-selling models from reputable companies. I also looked through major swimming magazines, blogs, and forums to discover which pairs of swimming goggles regularly outperformed the competition.
1.

Speedo Speed Socket 2.0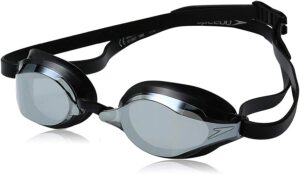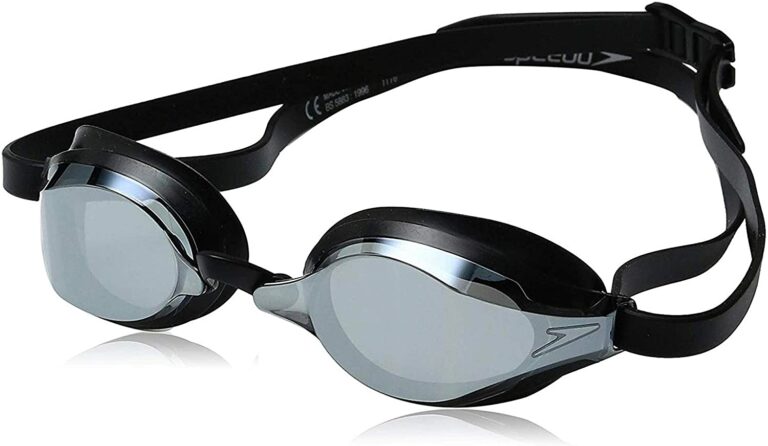 With its UV-protected lenses, soft inner eye seals, and conveniently adjustable strap, the Speedo Speed Socket 2.0 concentrates on the fundamentals. Curved lenses on the Speed Socket 2.0 provide greater peripheral vision than the original Speed Socket. There are several color options available, as well as mirrored, non-mirrored, and polarized lenses.
Pros
A curved lens enhances peripheral vision.
There are several lens kinds and colors to choose from.
Cons
Some individuals may want additional socket cushioning.
2.

Form Smart Swim Goggles – Best swimming goggles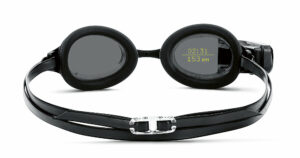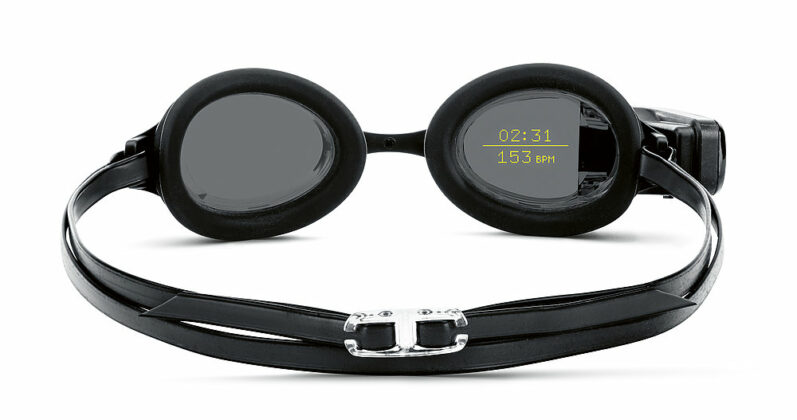 Bring technology into the water with Form's Smart Swim Goggles, which display data such as swim speed, pace, distance, heart rate, stroke rate, and time in real-time as you swim in a pool or open water. Data junkies will appreciate the opportunity to quickly adjust their strokes while training and then review the data via the Form Swim App once their sessions are over.
Pros
Metrics that are updated in real-time to measure performance
Cons
3.

Speedo Mirrored Vanquisher 2.0 –

Best swimming goggles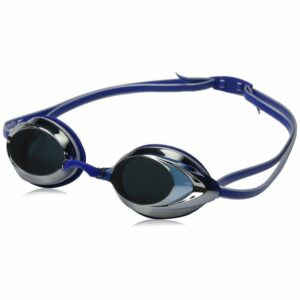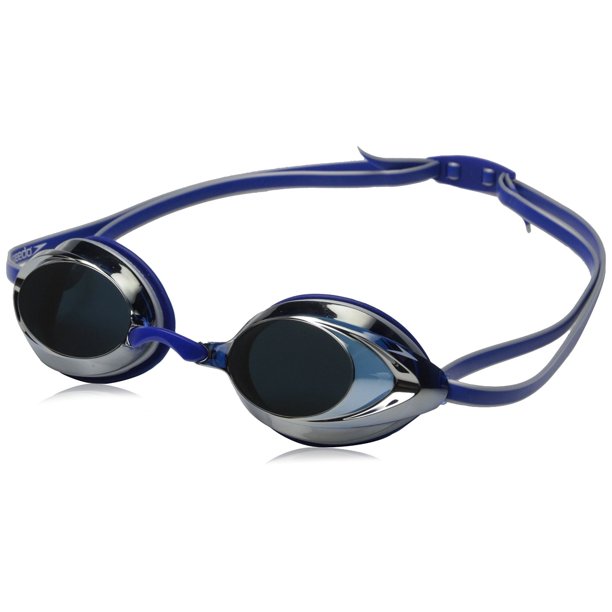 The Mirrored Vanquisher 2.0 swim goggles are a popular choice among elite swimmers. Its broad UV-protected lenses increase peripheral vision, and the silicone eye seals make it pleasant to wear for extended periods of time. The silicone adjustable head strap fits well against a swim hat. Swimmers may select from a variety of color options, including jet black and rainbow.
Pros
Low-profile construction
Reasonably priced
Cons
Some buyers have complained about product durability.
4.

Aqua Sphere Vista –

Best swimming goggles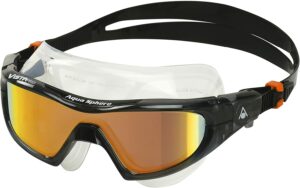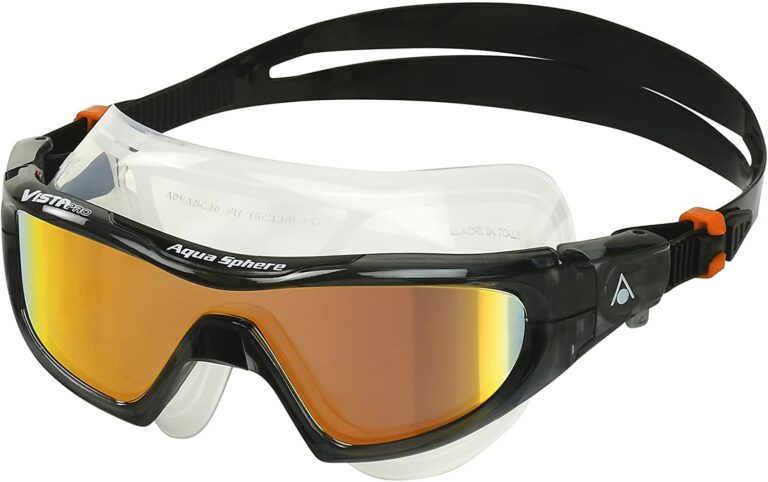 The Aqua Sphere Vista has a broad silicone skirt that runs over your face to keep the lenses in place, avoiding the raccoon eye appearance that many swim goggles with split lenses produce. The thick silicone strap is strong, adjustable, and comfortable to wear. UV-blocking glasses with plenty of peripheral vision are available in tinted, mirrored, and clear varieties. This is an excellent option for swimmers who have tried and failed to locate a suitable pair of standard two-socket swim goggles.
Pros
UV-blocking lenses are a plus.
Some individuals will choose smaller goggles that are more expensive.
Cons
Continue Reading-Advertisement
5.

Roka R1 –

Best swimming goggles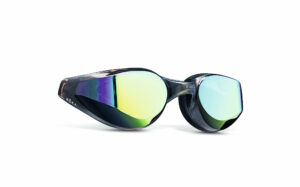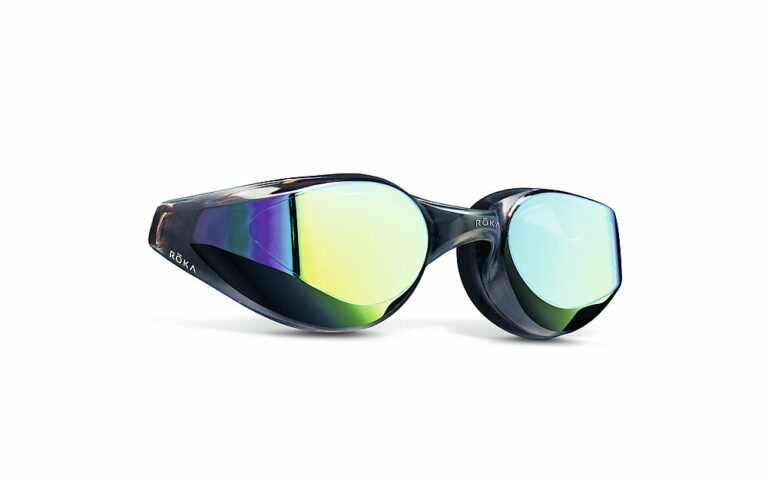 The R1 thrives in open-water swimming and is frequently seen pulled over the swim caps of Iron-distance triathletes. Retroscopic UV-protected lenses, with the bottom of the lenses rotating away from the face, provide a broad field of forwarding view without adding drag—and are available in clear and mirrored versions. Recreational swimmers may prefer greater peripheral vision, but if your primary goal is to swim ahead, the Roka R1 is well worth a look.
Pros
Good optics without causing unnecessary drag.
Cons
Some people may find the field of view to be excessively limited.
A little expensive.
6.

Malmsten AB Original Swedish Goggles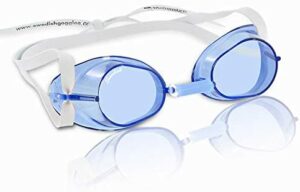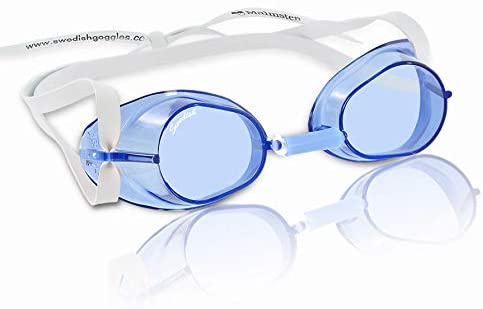 Malmsten AB Original Swedish Goggles, Malmsten AB Original Swedish Goggles, Malmsten AB Original Swedish Goggles, Malmsten AB Original Swedish Goggles, Malmsten AB Original Swedish Goggles, Malmsten AB Original Swedish Goggles, Malmsten Swedish goggles, often known as swedes, feature lens sockets that sit directly on your face, with no cushioning provided by a silicone gasket. This pair, like most Swedes, arrives unassembled, allowing you to modify the nosepiece to achieve a personalized fit. Because of their lack of bells and whistles, Swedes are at the lower end of the market.
Pros
Adaptable nosepiece
Very reasonably priced.
Cons
There is no eye socket cushioning.
7.

Snake & Pig The Basilisk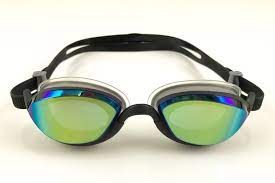 Snake & Pig, a smaller swim business headquartered in Austin, Texas, is fast making an appearance in local swim clubs, and its Basilisk goggles are swiftly acquiring a reputation as one of the most comfortable seats available. An air cushion surrounding the lens sockets provides more cushioning than standard swim goggles, and each set includes three adjustable nosepieces for a custom fit. There is also a junior version for children.
Pros
Lens socket with more cushioning
It comes with three interchangeable nosepieces.
Cons
8.

TYR Special Ops 2.0 Polarized Goggle


The broad fixed-length nosepiece of the TYR Special Ops 2.0 earns excellent reviews from swimmers with medium to big features. A soft silicone gasket covers the oval lenses, obstructing peripheral vision slightly. The polarized lens coating reduces glare, making this pair excellent for swimming in the pool or on open water on bright days.
Pros
Cons
The nosepiece is not adjustable.
9.

Aqua Sphere Kayenne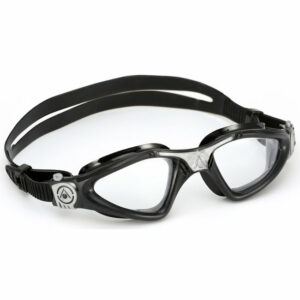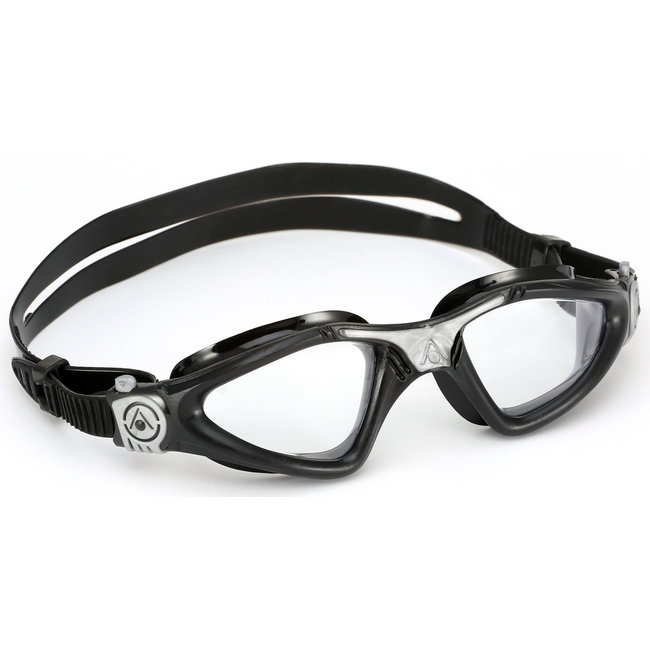 The Kayenne has broad lens sockets that are designed to distribute pressure across the outer border of your eye socket, on the brow and cheekbone, rather than the inside eye socket. This provides a more comfortable fit and aids in the prevention of post-swim dark eye circles. Its wide profile may generate too much drag for short races, but it's an excellent choice for lengthy training sessions in the water.
Pros
Wide lens sockets for a secure fit
Cons
Competitive swimmers may dislike the added drag.