MBR or Master Boot Record is a special type of boot sector located at the very beginning of a partitioned storage device that your computer goes through when you turn it on. The Master Boot Record Error 1 appears while your computer tries to load the operating system and could be a sign that there's something wrong with your boot record.
However, there are a couple of reasons why this kind of error happens which would be discussed in detail below.
What Causes the MBR Error 1 on Windows Devices?
This kind of error on Windows doesn't have a lot of causes and that is for sure. Since it is isolated with the Master Boot Record it is easy to pin down the root cause of this issue. To make it easier for you, we have listed down the two possible reasons why MBR Error 1 occurs on your computer and you can check it out below.
Wrong Boot Order on BIOS – It is possible that your BIOS settings got changed and it does not boot directly from your hard drive which causes the MBR Error 1 on your computer.
MBR is Broken – The other possible cause for the MBR Error 1 on your computer is that the actual master boot record on your hard drive is corrupted or damaged.
Now, let's get right into the actual steps that you can do to try and fix the MBR Error 1 message on your computer.
Method 1: Change the Boot Order in BIOS.
The MBR 1 error is often caused by a wrong boot order of your computer components. It is possible that you have changed some of its settings unknowingly and now your computer is trying to boot from a device that doesn't have the Windows installation file.
Before getting into the tutorial, keep in mind that the layout of the BIOS settings may differ depending on the model of your motherboard.
To fix this, you can follow the steps below.
First, turn on your computer and press on the DEL key on your keyboard to enter Setup. (The specified key may be different depending on your motherboard)
Next, look at the selection menu at the top of your screen and find the Boot tab.
After that, go inside the Boot tab. Here you would find all the devices installed on your computers like network adapters, hard drives, and CD Drives.
Lastly, use your arrow keys to highlight the hard drive containing Windows installation files and press on the + or – key on your keyboard to move the hard drive at the top of the list to make it the primary boot device.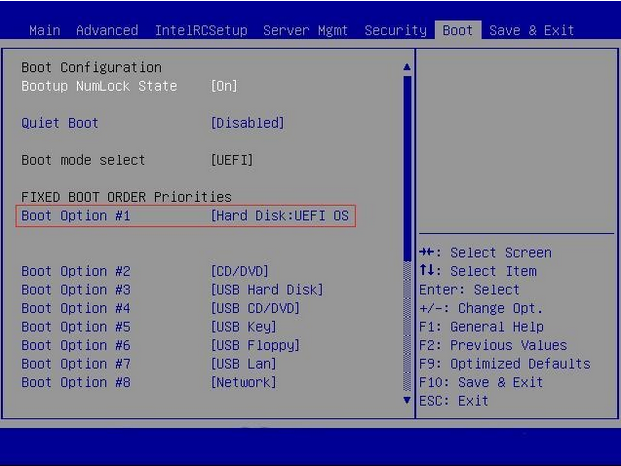 After that, navigate to the Exit tab and make sure that you select Exit and Save Changes to ensure that all the configurations made are kept once you restart your computer.
Now, wait for your computer to restart and check if the MBR Error 1 message would still occur while booting Windows on your computer.
Method 2: Repair MBR.
If you have already changed the boot order settings from your BIOS and the MBR Error 1 message still appears, then it is possible that the actual master boot record on your hard drive got damaged during use or it may also indicate that your hard drive is failing.
For you to repair the MBR on your hard drive you would need a Windows operating system installation disk.
Now, to repair the master boot record on your computer, you can check out the step-by-step guide below.
First, on your computer insert the Windows installation disc and when you see the "Press any key to boot from CD or DVD" message hit Enter to start booting on the Windows installation disc.
After that, click on the Repair Your Computer button that is located at the lower-left corner of your screen.
Next, select Troubleshoot from the Choose an Option menu list.
From the Troubleshoot page, click on Advanced Options.
Now, inside the Advanced Options, you will see different tools that you can use in repairing your Windows operating system. For this tutorial, we are going to use the Command Prompt.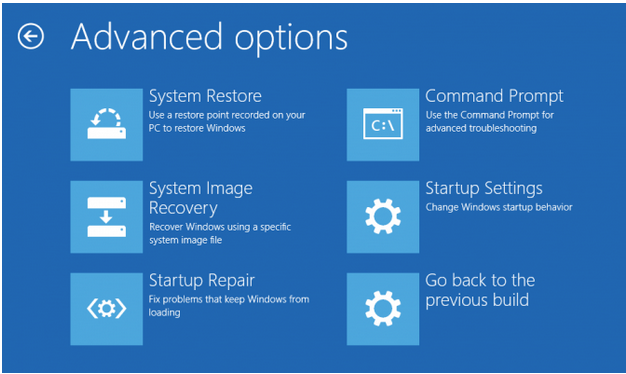 6. Inside Command Prompt, type bootrec /fixmbr and hit Enter.
7. After that, type bootrec /fixboot inside the command line and press Enter.
8. Next, type bootrec /scanos and hit the Enter key on your keyboard.
9. Lastly, type bootrec /rebuildbcd and hit Enter to complete the repairing process of your master boot record.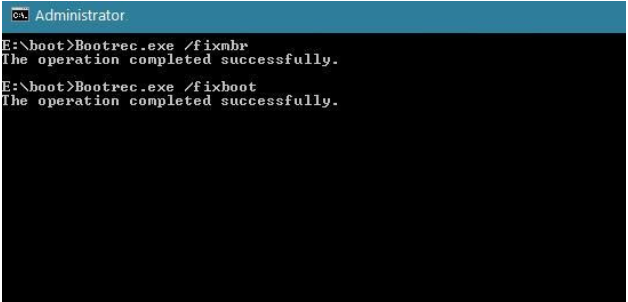 After repairing the MBR on your computer, remove the installation disk from your computer. Now, restart it normally and check if the Master Boot Record Error 1 would still appear when your computer boots Windows. In general, it can fix most common boot errors on your computer.
Method 3: Ask for Expert Help. 
Sadly, if the MBR Error 1 still appears on your computer after doing the methods above, it is possible that the Windows installation file on your hard drive is already corrupted beyond repair and the only way to fix this is to install a fresh copy of Windows.
In this case, it is best that you bring your computer to the nearest service center at your place and ask them to create a backup of your files from the hard drive if there are any important files stored in it. Then, have them install a fresh copy of your operating system to your computer.
Also, if your MBR keeps on getting corrupted, this may be a sign that your current hard drive is about to fail and it needs replacement. Make sure to buy a new one if you are going to install a fresh copy of Windows to avoid further problems in the future.
This wraps up our guide on how to fix MBR Error 1 on Windows computers. We hope that this article helped you in resolving this particular issue on your computer. If you liked this article, kindly share it with your friends on social media.