Everyone remembers the days when we used to spend all of our time playing vintage games on ancient systems like Sega, early PlayStations, and Nintendos. Emulator consoles are in decline since personal computers have become more powerful than ever before, and cellphones have far more capabilities than anybody thought at the time.
You are not, however, the only one who wants to play old games on contemporary, more current technology. There are a lot of people out there like you, and developers have built powerful game emulator console systems that allow regular Linux users to relive their childhood memories.
In this tutorial, it is our sincere aim to offer you the finest retro game emulator. An All-in-One Collection of Game Emulator Consoles. A console emulator console is a program that simulates the behavior of a certain system on a computer with various hardware components.
Top 15 Best Game Emulator Consoles for Linux System
When we talk about game emulator consoles, we're talking about software that can mimic the features of ancient emulator consoles on contemporary operating systems such as Linux. ROMs, on the other hand, refer to the game files that you'll need to play certain games. Because many of the ROMs available on the internet are illegal, we do not recommend that readers attempt them.
1. Dolphin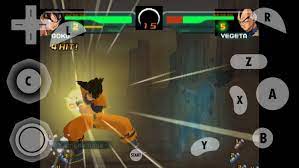 Dolphin is a contemporary Nintendo emulator that allows users to play GameCube and Wii games on their Linux system with ease. It's a contemporary emulation technology that lets you play high-definition versions of old Nintendo games like Luigi's Mansion, Super Mario Galaxy, and The Last Story. Dolphin also has a long-range of improvement features that make playing vintage games a lot more fun.
Dolphin Characteristics
The Dolphin supports turbo speed, as well as netplay and cheat codes, and is compatible with most conventional PC controllers.
For a better playing experience, this contemporary vintage game emulator features spatial anti-aliasing, anisotropic filters, and sophisticated pixel shaders.
Users may also play vintage arcade games with their PlayStation DualShock controllers or Xbox 360 controllers.
Dolphin allows users to create their own texture maps and store their progress in flash memory.
2. Mesen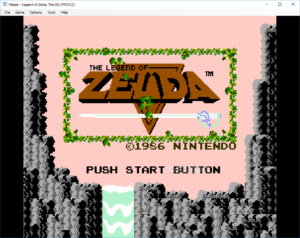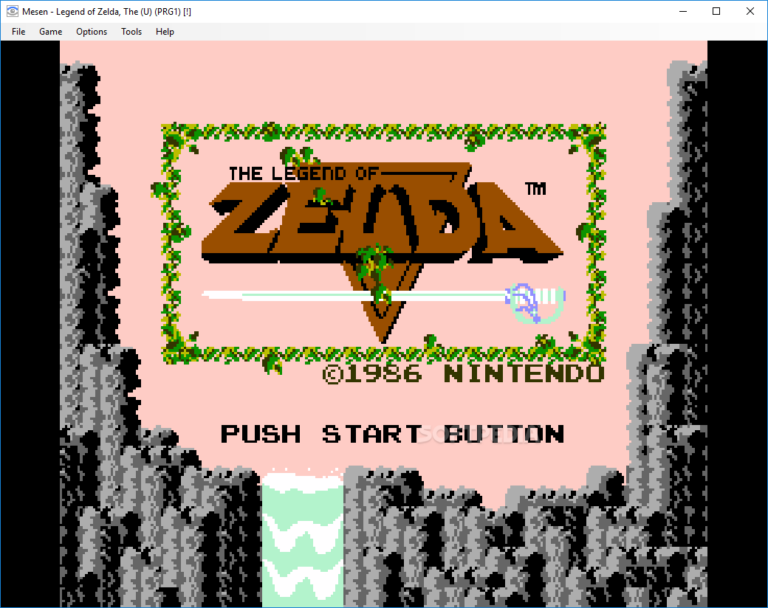 Mesen is a high-performance NES (Nintendo Entertainment System) and Famicom emulation system that, according to the creators, allows users to play vintage games unique to early Nintendo consoles.
It is without a doubt one of the greatest emulators for Nintendo fans, with a long list of features such as very accurate emulation, powerful video filters, and Netplay. Mesen is developed in C++ and C #, resulting in a game that runs quite smoothly.
Mesen's characteristics
Mesen is really accurate, and you'll be hard-pressed to find a more accurate NES emulator for Linux.
It has the ability to record gameplay, utilize cheat codes, and overclock, as well as the option to store current game states and reload them for subsequent play.
The emulator has a high level of compatibility, supporting over 290 mappers as well as player vs player and network games.
An APU viewer, Debugger, Assembler, PPU viewer, Text Hooker, Trace logger, and Script window are all part of Mesen's comprehensive debugging toolkit.
3. RetroArch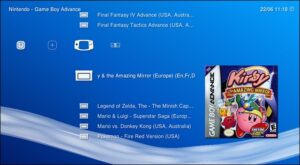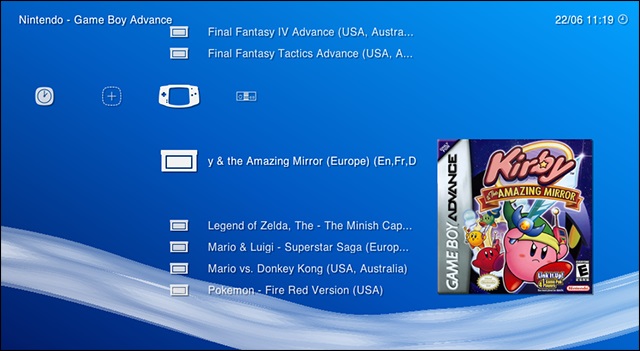 RetroArch is a popular C/C++-based multi-system frontend for emulators and game engines. It's a powerful game emulator that can run on nearly any old system, including the NES, SNES, GameCube, Atari, Neo Geo, Sega, and many others.
RetroArch is often regarded as the ideal emulation option for vintage gaming systems. RetroArch is even more intriguing since it is completely cross-platform, allowing for smooth performance across all major platforms.
RetroArch's Advantages
Users may easily load a variety of old gaming consoles called "cores" and play games on them on ordinary Linux.
RetroArch has built-in compatibility for a number of architectures, including the Raspberry Pi board and Odroid microcomputers.
It supports Netplay, which allows users to play vintage console games online with their friends.
RetroArch has a GNU GPL license, which allows for a lot of customization.
4. Genesis Plus GX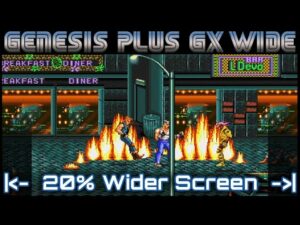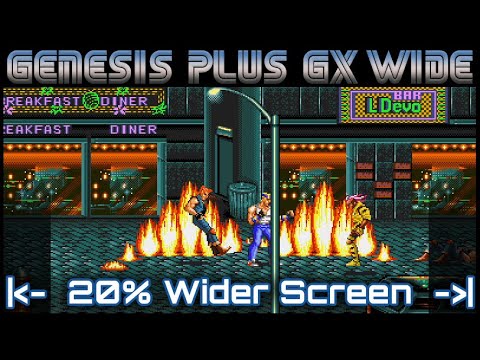 The Genesis Plus GX is a multi-system emulator console for Sega's vintage 8/16-bit home consoles. It was originally designed for the Nintendo GameCube and Nintendo Wii systems, but it was later updated to include compatibility with the popular Sega consoles.
The Genesis Plus GX is proud of its flawless emulation of the Sega Mega Drive, Mega-CD, Master System, Game Gear, and SG-1000. If you're a Sega fan, this is a must-try.
Genesis Plus GX features
Among classic Sega systems, the Genesis Plus GX has the greatest emulation.
Using strong file directories, users may enjoy customizable interfaces with exceptionally fast navigational rates.
An SD card, USB drive, DVD, and an expanded screen mode are all built-in to the Genesis Plus GX.
It allows users to play classic games on their Linux systems using their USB mice.
5. SameBoy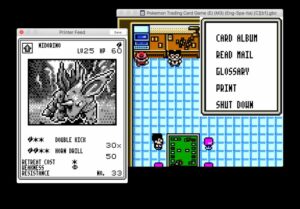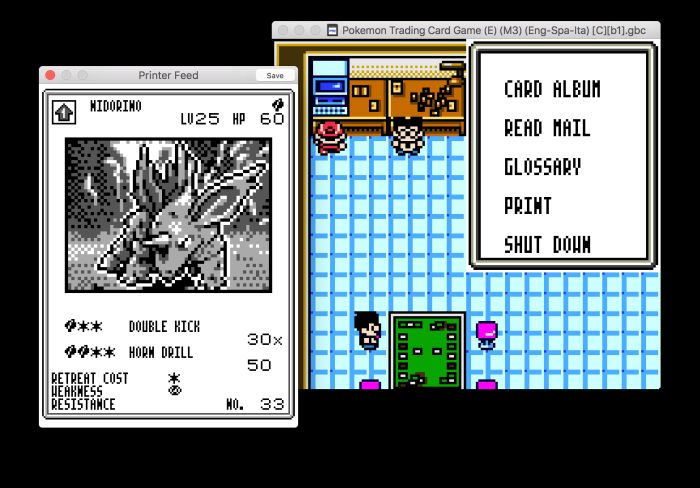 SameBoy is a fantastic emulator console for the original Nintendo Game Boy and Game Boy Color portable consoles. It's developed in C and attempts to be very portable across a wide range of platforms.
The emulator is small and light, and it can run nearly any ROM you can get on the internet. What we loved best about SameBoy is its simple yet efficient text-based debugger, which helps users to rapidly solve common game file issues.
Characteristics of SameBoy
Regardless of the ROMs, users can pick between Game Boy (DMG) and Game Boy Color (CGB) for emulation.
The SameBoy is very accurate, and it makes use of cutting-edge technology such as Retina/High DPI display compatibility.
This game emulation console allows players to store game states and use OpenGL for enhanced visuals with optional frame blending.
SameBoy's permissive MIT License appeals to open-source developers looking to create more sophisticated, contemporary Nintendo portable emulators.
6. higan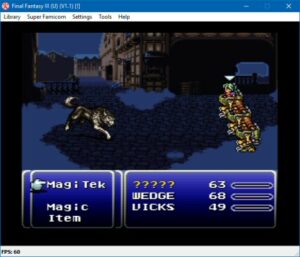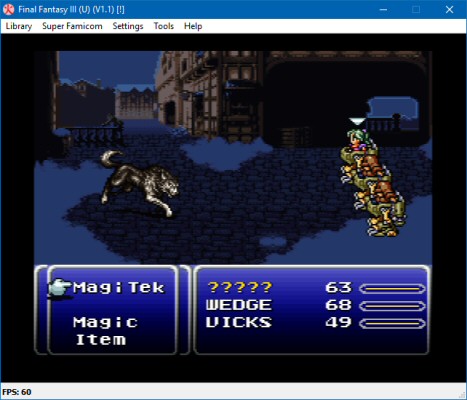 The Higan is one of the most capable and versatile Nintendo consoles we examined during this guide. It's a powerful multi-system emulation program that lets Linux users play vintage games on a variety of consoles.
The NES, SNES, Game Boy versions, Sega Master System, Sega Game Gear, Sega Mega Drive, and many others are among higan's console choices. Higan is preferred over all other emulators by people who desire a single emulator console to play a wide range of games.
higan's characteristics
This contemporary emulator supports multi-threaded PPU renderers, which make use of recent Linux computers' multi-core CPUs.
Along with DSPs OBC1, SA1, SDD1, SPC7110, SRTC, ST010, and SuperFX, it has built-in compatibility for a broad range of custom chips.
Users can use special video filters to upscale game visuals and load ROMs directly.
It enables automated input setup and cycle-accurate emulation.
7. MAME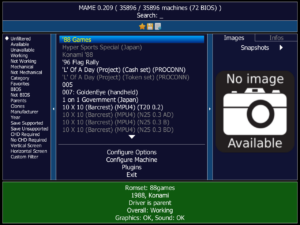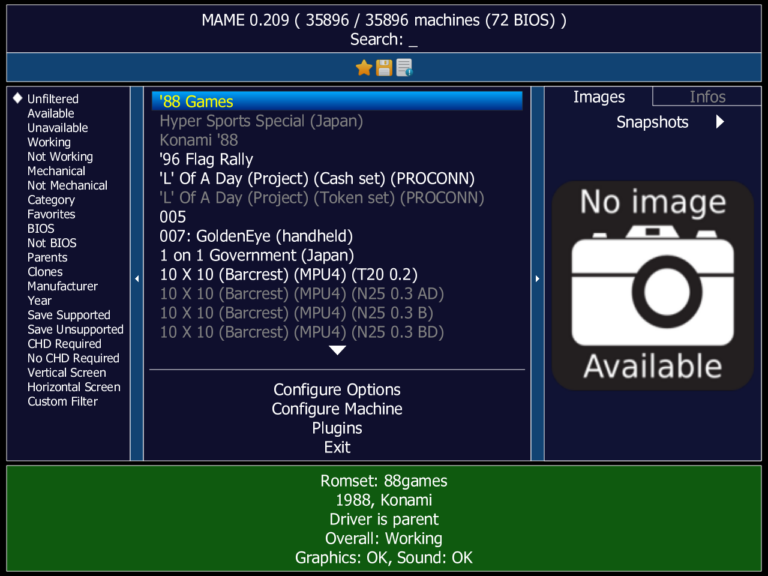 MAME is a multi-system console emulator for Linux that allows several ancient retro consoles to be virtually completely reproduced. It's an open-source project that's remained dormant since its start, yet adds support for new platforms and games on a monthly basis.
MAME was developed in generic C/C++ variants and has a rather fast emulation speed when compared to most vintage gaming consoles.
MAME's Features
MAME is compatible with a variety of vintage systems, including home consoles and handhelds such as the PlayStation Vita and Nintendo DS.
It makes use of multi-threading to distribute tasks over several cores in multi-core systems, making 3D emulation quicker.
To combine game artworks and scale them to the full possible screen width, MAME uses 3D hardware.
The MAME source code may be compiled for a variety of Unix versions, including Linux and BSD.
8. PCSX2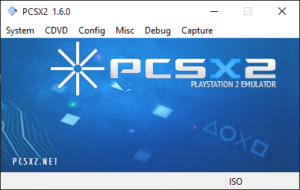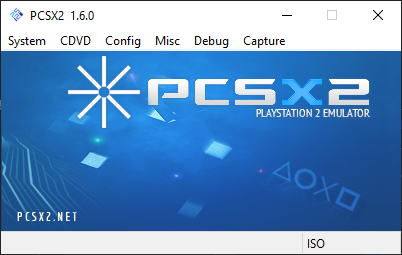 PCSX2 is a full-fledged Linux emulator for Sony's popular PlayStation 2 system. It includes highly tuned dynamic translators for the PlayStation 2's MIPS and VU processors, as well as multi-core CPUs that greatly boost performance.
Built on top of PCSX, PCSX2, like its predecessor, follows a plugin-based design that isolates most non-game features from the core emulator, such as graphics, controls, DVD drive, USB, and sound.
PCSX2's features
PCSX2's multi-core capability allows it to provide superior emulation speed when compared to competing PS2 emulators.
Users may store their game states as snapshots and reload them later for more gaming using PCSX2.
This PS2 emulator has compatibility with a variety of gamepads, including the DualShock 2.
PCSX2's strong patch system makes utilizing cheat codes a lot easier, and it can be used to get around a lot of broken games.
9. Atari800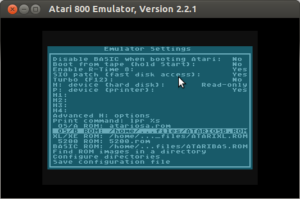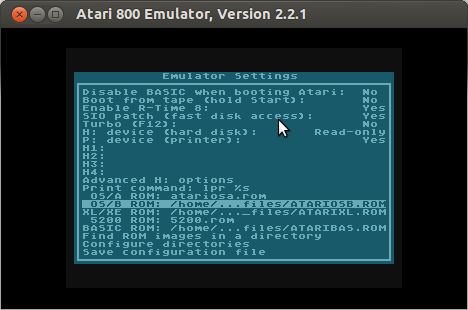 The Atari800 is a powerful Atari emulator console designed to streamline old games for Atari platforms such as the 800, 800XL, 130XE, and 5200. The project began in 1995 with the goal of creating a portable and easy-to-distribute emulator for ancient Atari systems.
Try out the Atari800 if you're an Atari enthusiast seeking simple yet efficient emulators that will allow you to play your favorite games without interruption.
Atari800's Features
Curses, X Window + Optional XVIEW, CBM Amiga, Sega Dreamcast, JVM, and many other options are available for the Atari800.
It supports cycle-exact 6502 emulation, NMI interrupts, ANTIC, and GTIA emulation, and comes with 130XE compatible memory extensions.
This game emulator console allows users to directly load their old Atari executable files and BASIC applications.
It has support for a variety of cartridges, gamepads, paddles, an Atari touch tablet, a Koala pad, a light gun, and many more features right out of the box.
10. Nestopia UE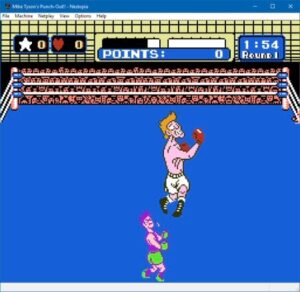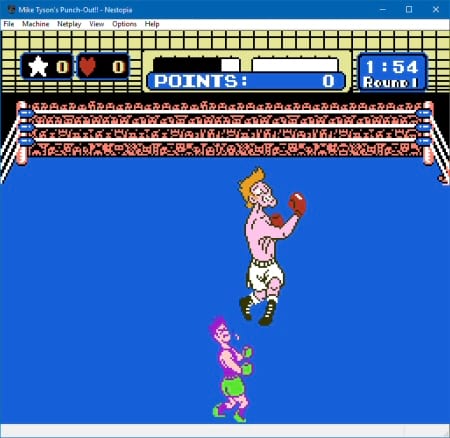 Nestopia UE (Undead Edition) is a powerful NES/Famicom emulator for Linux that allows users to easily play old Nintendo games on contemporary home PCs. The project extends the capabilities of the original Nestopia source code for a better gaming experience.
This open-source NES emulator is ideal for anyone searching for a simple, lightweight, yet powerful emulation solution for their beloved NES games.
Nestopia UE's features
Nestopia UE includes support for a variety of ROM file types, including.nes,.unf,.unif, and XML.
With its nice, straightforward interface, players may store current game states, record videos, and rewind games.
Nestopia UE's cheat manager is fantastic, with versatile import/export capabilities as well as multiline cheats.
More than nine joysticks may be mapped, and users can play both Vs. and Playchoice 10 games.
11. mGBA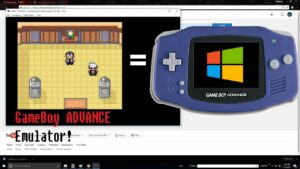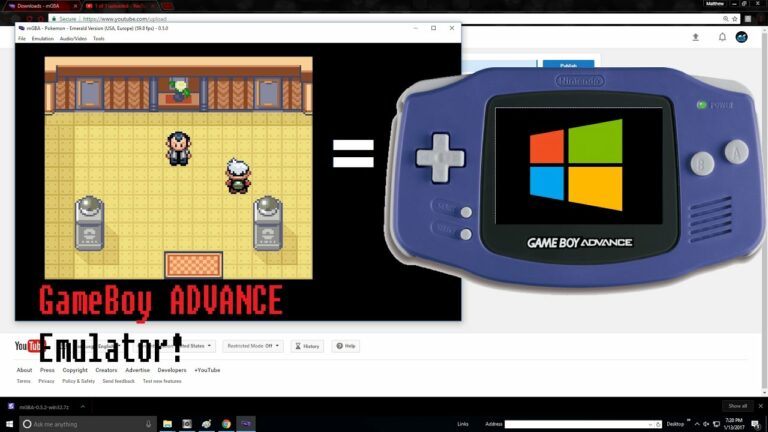 The Game Boy Advance (GBA) was the successor to the popular Game Boy Color, and it was one of Nintendo's most popular handheld gadgets. The 32-bit system allowed players to play games considerably more smoothly than many of their competitors, and it was a huge financial success globally.
mGBA is a modern-day emulator that allows users to play vintage Game Boy Advance games on their computers.
mGBA's characteristics
mGBA is fast enough to run on outdated systems while still being extremely portable.
The built-in BIOS implementation in mGBA is pretty good, and it makes it extremely easy to load external BIOS files.
It has nine slots for storing current states and supports cheat codes as well as video and GIF recording.
Rewind, screenshots, remappable controllers, frameskip, Game Boy Camera, and Game Boy Printer are all supported by the mGBA.
12. PPSSPP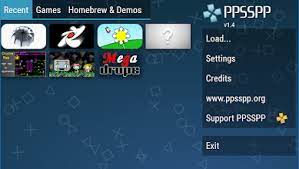 The PPSSPP emulator console for the PSP (PlayStation Portable), a popular handheld Sony system, is quick, versatile, and very portable. Because it is built in C++, it has lightning-fast emulation speeds.
PPSSPP takes pride in its ability to run PSP games in full high-definition and is compatible with all major operating systems, including Linux, Mac, Windows, iOS, Android, and others. The code is freely available to the public and promotes personalization.
Features:
Along with standard controllers or keyboards, users may use and modify on-screen touch controls to play PSP games.
For a far better graphics experience, PPSSPP allows users to employ anisotropic filtering and texture scaling.
The backend may make use of multi-threaded OpenGL to take gaming to a whole new level.
Vulkan, RetroArch, Discord, Image capture features, and many more features are included by default in PPSSPP.
13. Snes9x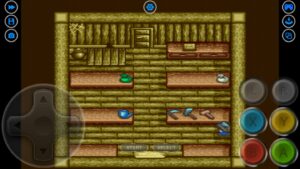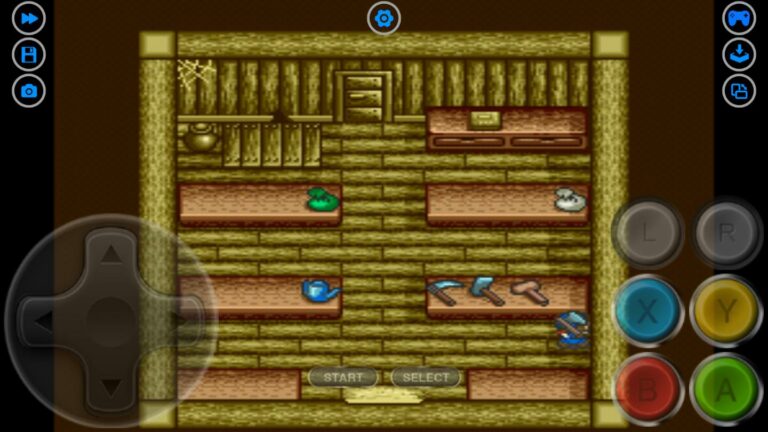 Snes9x is one of the greatest SNES emulator console for Linux, with a slew of solid, modern-day features that make playing old classic games enjoyable once again.
It's a true cross-platform emulator that includes native apps for Linux, Windows, AmigaOS 4, macOS, MorphOS, Xbox, PSP, PS3, GameCube, Wii, iOS, and Android. The program is well-maintained, and there are regular upgrades with support for newer titles every year.
Snes9x's features
Snes9x was developed in C++ and has an emulation speed that only a few other SNES emulators can match.
It recognizes virtually every functional SNES ROM file and has a strong debugger for identifying stack issues.
Snes9x has Cg shader compatibility out of the box, as well as an improved gaming experience thanks to the MSU-1 upgraded processor.
It has normal game audio and several controllers for multiplayer gaming.
14. Citra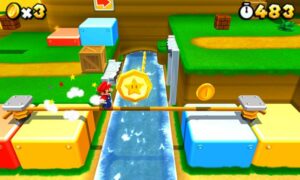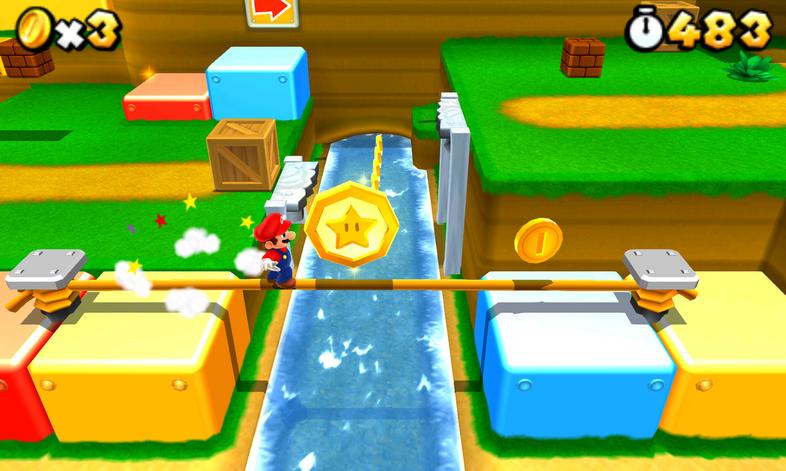 One of the finest vintage gaming systems for mimicking Nintendo 3DS games is the 14 Citra. The games run on this cross-platform Nintendo portable emulator, which is built in C++ and requires OpenGL version 3.3 or later to work.
Citra is recognized for supporting nearly every homebrew game as well as a number of commercial titles. The development team performs an excellent job of maintaining the project and releases fresh versions with game compatibility and bug fixes on a regular basis.
Citra's characteristics
Citra is extremely portable, and it operates on all major operating systems, including Linux, Windows, and Mac OS X.
Because of its strong cubeb audio backend technology, the game audio reproduced by this 3DS emulator is very realistic.
Citra may be scripted to reverse engineer 3DS games, accelerate framerates, manipulate memory, and more.
Citra has built-in support for encrypted games, controller hotplugging, stereoscopic 3D, and shadow mapping, among other things.
15. Stella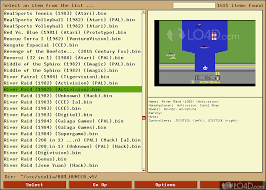 Stella is a sophisticated Atari 2600 video computer emulator console that runs on a variety of platforms. Because it is developed in C++, it is highly quick and portable.
It enables very high-quality game emulation using sophisticated technologies such as TIA emulation and works flawlessly with a wide range of peripheral devices. Stella is a good pick if you're an Atari fan who wants to play some vintage video games again.
Stella's characteristics
Stella uses a highly optimized C++ code with a cycle-exact TIA core to achieve exceptionally fast emulation speeds.
It can utilize your computer's keyboard and mouse to mimic Atari 2600 joysticks, keyboards, paddles, and the CBS BoosterGrip Controller.
Stella has support for all known bank switching methods, AtariVox EEPROM emulation, and a built-in ROM database, among other features.
This Linux Atari emulator includes a powerful debugger that allows users to work with game data much more effectively.
Final Words
Retro games will always elicit a distinct reaction from us. The days of touching some of these vintage consoles are long gone, but the memories linger. Fortunately, a multitude of powerful, modern-day game emulator consoles makes it incredibly simple for us Linux fans to relive those classic games.
Our editors put a lot of time and attention into this guide, and we hope that we were able to give you the information you needed to make an informed decision. Right now, try out a few of them, and let us know what you think in the comments section.